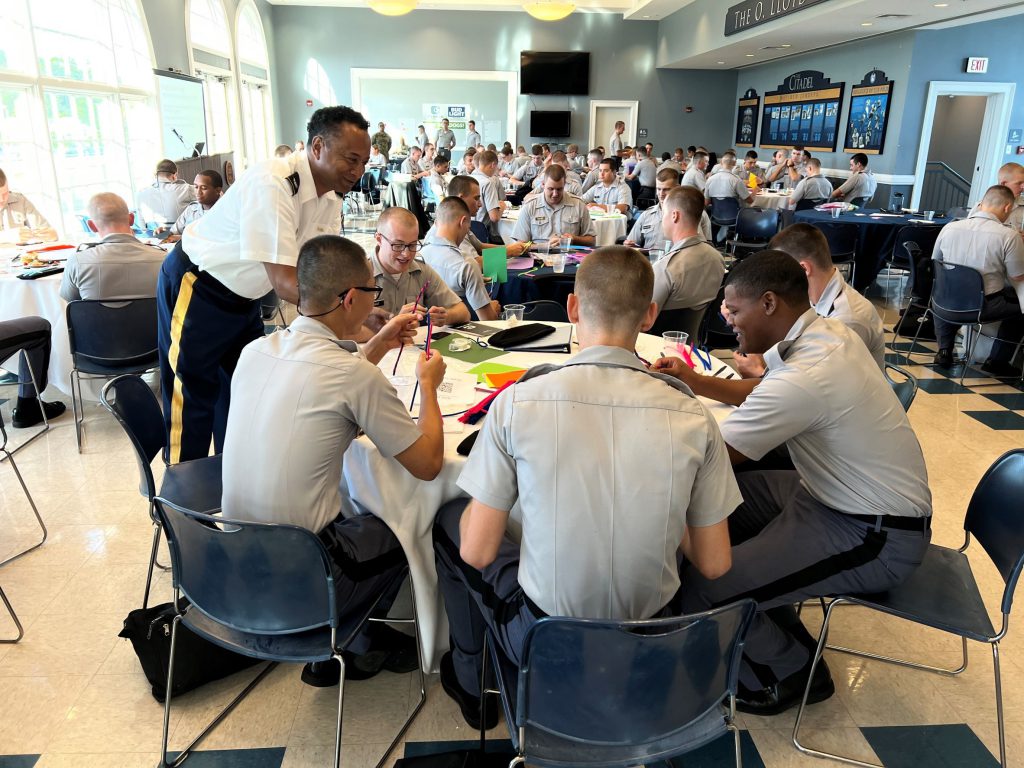 The Citadel is officially a KEEN Partner Campus, making it the first senior military college or academy to be given that distinction. Along with more than 50 other schools – like Georgia Institute of Technology, The Ohio State University, Duke University and Rose Hulman Institute of Technology – this program will bring new collaboration, faculty development, and funding opportunities for The Citadel's faculty, cadets and students.
KEEN, which stands for Kern Entrepreneurial Engineering Network, is an association of diverse colleges and universities across the United States. KEEN Partner Campuses collaborate to develop best practices and to champion the entrepreneurial mindset in undergraduate engineering. Together with KEEN, The Citadel will be able to further develop and test best practices in entrepreneurially minded learning and showcasing the benefits this delivers to cadets and students.
"We are thrilled to be the first senior military college to have joined the KEEN Network as a KEEN Partner Campus," said Andrew Williams, Ph.D., dean for the School of Engineering. "The introduction of entrepreneurially minded learning, or EML, is already having a tremendous impact on the ability of our cadets, students and faculty to innovate and create value for others. Our faculty are excited to work together with the Provost to lead The Citadel in implementing EML across our engineering curriculum and co-curriculum and throughout our campus."
KEEN's mission is to graduate engineers with an entrepreneurial mindset so they can create personal, economic and societal value through a lifetime of meaningful work, which matches with The Citadel's track record in academics.
"With a 180-year history of educating engineers to serve the nation in the military, industry and academia, The Citadel is committed to our mission to develop principled leaders who will make a difference in the world," said Sally Selden, Ph.D., SPHR, provost and dean of The Citadel. "By becoming a KEEN Partner, we believe we can continue to evolve our programming by encouraging curiosity and an entrepreneurial mindset so necessary to be innovative engineers today."
The Citadel has been in the Top 25 Undergraduate Engineering programs since 2012 and is one of the first five engineering programs in the country, providing a superior experience and education to each cadet and student.