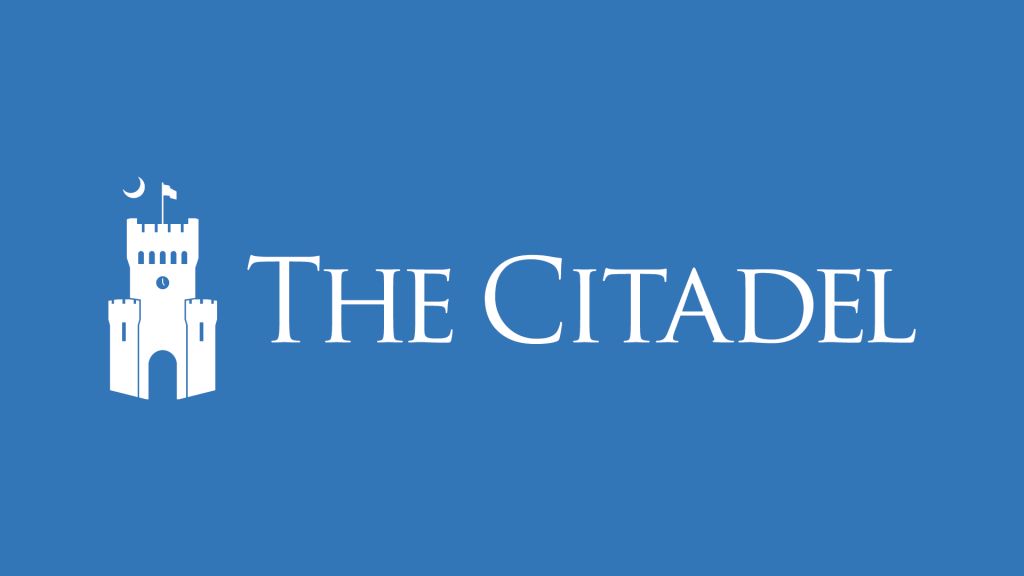 In an attempt to address one of American democracy's biggest problems – low and unequal participation that leads to low levels of engagement beyond college – the Southern Conference launched "SoCon Votes," the first NCAA Division 1 conference championship for voter participation.
Concluding the first Division 1 Conference Championship for Voter Participation, The Citadel claims runner up in the conference championship for Most Improved Student Voter Participation with a record setting 17% increase in student voter participation from 2012 to 2016.
From 2012 to 2016, The Citadel's performance in the National Study on Learning, Voting, and Engagement (NSLVE) report revealed a 7.4-point increase in student voter participation from 44.8% in 2012 to 52.2% in 2016 – which represents a 17% improvement.
"As a senior military college, The Citadel's graduates have a long history of protecting our nation's right to vote. This award is especially meaningful as our cadets took that right into action by voting at record levels in 2016," said, Connie Book, Ph.D., Citadel provost and dean of the college.
The Citadel's team tasked with overseeing this initiative was co-led by Dubose Kapeluck, Ph.D., head of the Department of Political Science and Brad Collins, Ph.D., professor of political science.
East Tennessee State University was named Most Improved Student for Voter Participation for the first Division 1 Conference Championship for Voter Participation by SoCon.
About SoCon Votes
SoCon Votes is the first Division 1 Athletic Conference Championship for democratic engagement. This program aims to support the 80,000 students in the Southern Conference to become active and engaged citizens. Each of the 10 schools in the Southern Conference is vying for the conference championship for Highest Voter Turnout or Most Improved Voter Turnout.
SoCon Votes was developed by Joey Wozniak during his senior year at Mercer University in 2016 with generous support from a grant by the Knight Foundation Fund at the Community Foundation of Central Georgia and technical expertise from the Academic Exchange and Council of Chief Student Affairs Officers within the Southern Conference. Since the creation of SoCon Votes, the Big Ten Athletic Conference has followed suit and launched the Big Ten Voting Challenge.