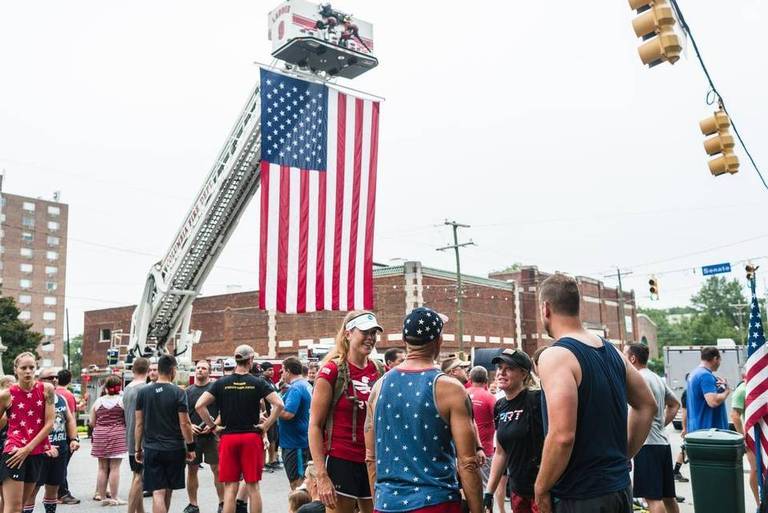 As seen in The State, by Teddy Kulmala
As millions of Americans prepare to celebrate the Independence Day holiday, for Lexington County resident Diane Rawl, whose son was killed in combat in Afghanistan in 2012, it's still Memorial Day.
"My Memorial Day is every day," she said. "Every day of the year."
1st Lt. Ryan Rawl was killed by a suicide bomber in an Afghan market in June 2012 while serving with the S.C. National Guard. The attack killed another Lexington guardsman and more than a dozen civilians.
In the years since her son's death, Diane Rawl has honored his memory in a variety of ways: In volunteer work that focuses on serving others, because "that's what Ryan would be doing;" in hearing stories from children whose lives he touched as a school resource officer; and in telling stories to her grandchildren about who their daddy was.
She also honors his memory and service by speaking at the annual Ryan Rawl Memorial Event put on by the Richland County Sheriff's Department, where he was a deputy.
"Ryan participated in anything athletic," Diane Rawl said of her son, who wrestled and played football at Lexington High School. "He loved to swim and fish and hunt all throughout his life."
Rawl played "Army" as a child, and as he grew up he wanted to get a job in law enforcement, his mother said. That led him to The Citadel, where he graduated with a degree in criminal justice.
At the Richland County Sheriff's Department, he also was a school resource officer for Crayton Middle School and one of the department's best, according to Sheriff Leon Lott.
"He was heavily involved with those kids and cared about those kids and loved them," Lott said.
Though Rawl was killed thousands of miles from Richland County, Lott said they still consider his death a line-of-duty death.
"One of (Diane Rawl's) biggest fears was that Ryan would be forgotten," Lott said. "So I promised her, as long as I'm the sheriff, we'll never forget Ryan."
So in 2013, the sheriff's department began hosting the Ryan Rawl Memorial Event, in which teams of two take on a series of boot camp-style workouts followed by a run. The event, held every Fourth of July at the State House in downtown Columbia, is a nod to the good physical shape that servicemen and women have to be in, and honors Rawl and others who made the ultimate sacrifice serving their country.
"I get choked up just about every year," Diane Rawl said. "There's that huge American flag that hangs from the fire truck. Just the beauty of that and to see his friends and law enforcement there — it takes my breath away every year."
Proceeds and donations from the event will benefit scholarships in Rawl's memory for deputies who want to further their education.
The Independence Day race isn't the only way the sheriff's department remembers Rawl. It has two yearly awards named after him, including one for DARE Officer of the Year. And, hanging in the sheriff's department's Crossfit gym is the letter Rawl sent to Lott notifying the sheriff of his plans to join the National Guard.
"He felt like it was his duty to do that," Lott said. "We want to make sure that he's remembered — what he stood for and what he died for."
Registration for the event is $25 per person, or $50 per team, and race day registration is allowed. For more information, or to register, visit www.strictlyrunning.com.