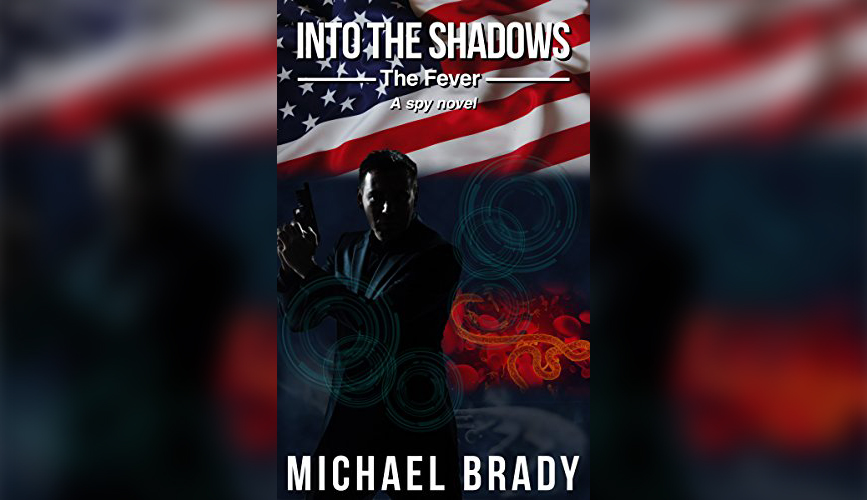 As seen in South Strand News
The Waccamaw Library is pleased to have Michael Brady present his first book, "Into the Shadows: The Fever: A Spy Novel," at the Author's Table on Wednesday, September 20, 2017 at 7 p.m. in the Waccamaw Library.
"Into the Shadows: The Fever: A Spy Novel" is the story of Michael Brennan, a career CIA non-official cover intelligence officer and his quest to identify and disrupt a plot crafted by the Islamic State terror group. After Michael travels to Israel and meets with Israeli intelligence, he partners with Elif Turan, a Mossad agent working in Turkey as a false flag along the Syrian border. Together, they must use their skills and trade-craft to stop the Islamic State's scheme of introducing the deadly Ebola virus into New York City.
Michael Brady is a retired Lieutenant Colonel, a 1990 graduate of The Citadel, Marine Corps Command and General Staff College, Joint Forces Staff College, U.S. Army Airborne School and U.S. Army Ranger School. He earned his M.S. in Strategic Intelligence from the National Intelligence University in Washington, D.C. in 2003. He has performed a wide variety of tactical and strategic intelligence functions including long-range surveillance, interrogation, intelligence analysis, collection management, emergency operations, and intelligence production. He served as the director, Presidential Emergency Operations Center, in the White House from January 2001 until July 2002 under President George W. Bush.
His areas of expertise and research include threats to the homeland, intelligence collection systems and programs, intelligence analysis, and intelligence support to national policy making. He is also the U.S.A. contributor to the Sunday Morning Spy Show, an international podcast based in the United Kingdom. He recently became a weekly contributor to the Asia Times where he writes on security issues in the region.
Michael currently lives in Charleston and teaches graduate and undergraduate courses at The Citadel. He also lectures at F.S.U., a constituent institution of the University of North Carolina. Michael spends most of his free time in Jacksonville, Florida with his girlfriend, Laura and her two cats. He is also the proud father of three children – Sarah, Shane, and Sean.
The Waccamaw Library is located at 41 St. Paul Place, Pawleys Island.
For more information email sbremner@gtcounty.org.