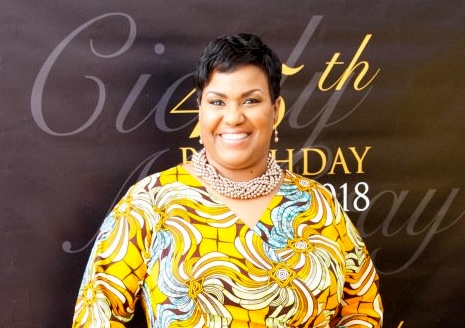 Cicely McCray served as the assistant director of Enrollment Management for Continuing Education at The Citadel Graduate College. Anyone who received an email from Cicely McCray would see these words on her signature line, "in service to students and the community." According to her supervisor, Emily Thomas, that sentence reflected how Mrs. McCray lived her life.
"After we learned of Cicely's death, members of The Citadel Graduate College team shared words that described our friend and colleague," said Thomas, who is assistant dean of The Citadel Graduate College. "Those words included: positive, vibrant, strong, confident, vivacious, generous and 'a passion for education.' Cicely leaves a legacy of personal service at The Citadel and other places where she made an impact, including her church where she was known for a deep commitment to her faith. She will be greatly missed."
Before joining The Citadel Graduate College team in 2018, Mrs. McCray worked at the College of Charleston for several years as Director of Recruitment, Marketing, and Communications for the Graduate School. She earned her Bachelor of Arts in Telecommunications from Alabama A&M University and her Master of Arts in Educational Leadership from The Ohio State University.
According to her biography on the blog, "I have cancer but cancer doesn't have me," Mrs. McCray's volunteer and civic service included serving on the board for Black Pages and The Royal Foundation. She was an active member of Royal Missionary Baptist Church including serving in the Deaconess Ministry, as Royal Foundation education chair and vice chair; in the Married Couples Ministry; the Education Ministry, as a contributing writer to the Royal Gazette Church newsletter. She was also the co-founder of the Royal Book Club.
Mrs. McCray passed away on May 3, 2019 at the age of 46. She is survived by her husband Marreo T. McCray Sr., and her daughter, Arrington Janell.
Funeral services are scheduled for Sat., May 11, at Royal Missionary Baptist Church located at 4761 Luella Ave, North Charleston. Funeral arrangements are being made by Lowcountry Mortuary of North Charleston.