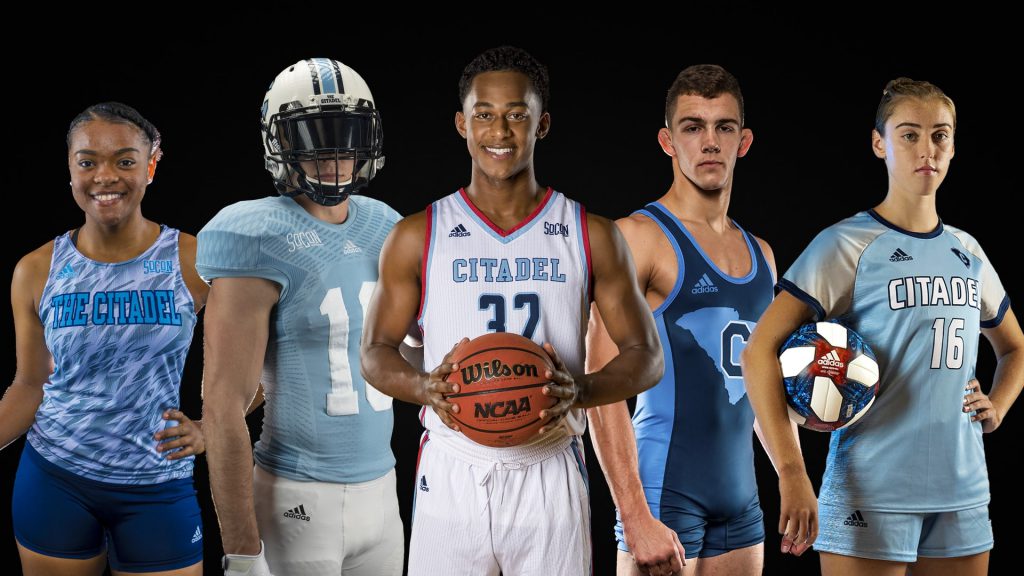 When glancing back over the decades, Bulldogs fans will remember many different looks for our beloved mascot, the evolving logos, names and colors. The legacy of The Citadel Bulldogs athletics brand encompasses nearly 120 years and, although we have long been the Bulldogs, we are working to create consistency in our athletic brand. 
This spring, the college is inviting our campus community to help enliven our Bulldogs athletics brand to create the uniformity across all sports that The Citadel's fans expect.
"We want our athletic branding to reflect thoughts, observations and spirit of every segment of The Citadel community—cadets, students, faculty, staff, donors, alumni and fans," said Col. John Dorrian, USAF (Ret.), vice president for The Citadel Office of Communications and Marketing. "So we have created ways for every fan to get involved."
How to participate
The effort will develop a comprehensive logo system to include a consistent color palette, Bulldog images, standard athletic lettering and uniform number sets.
Members of The Citadel community are encouraged to participate in the project in two ways:
Listening Sessions. Share your thoughts in listening sessions with key stakeholder groups during the month of February. Those interested in participating should fill out the online form here. NOTE: Listening sessions are smaller in size, so not everyone will be able to participate.
Input. Anyone can provide input on the project via The Citadel website here.
"Our end goal for this project is to achieve a comprehensive visual identity system for The Citadel Bulldogs that is distinctive, emotive, adaptable and enduring," said Stanton Adams, The Citadel's creative director. "Every comment will be considered, and we expect to present the assets to the Board of Visitors in time for them to be in use next year."
Adams will serve as project manager and lead the initiative in partnership with the Department of Athletics and Joe Bosack & Company.
"The Bulldog is one of the most popular athletic mascots for collegiate sports teams," Adams said. "That's why this project is so important—The Citadel Bulldog will be distinctive to our college and reflect the ethos of our teams and their fans."
The Citadel will work closely with Follett Higher Education, the vendor that manages The Citadel Bookstore and officially licensed merchandise to have plenty of quality athletic gear in stock once The Citadel Bulldog logos are complete.