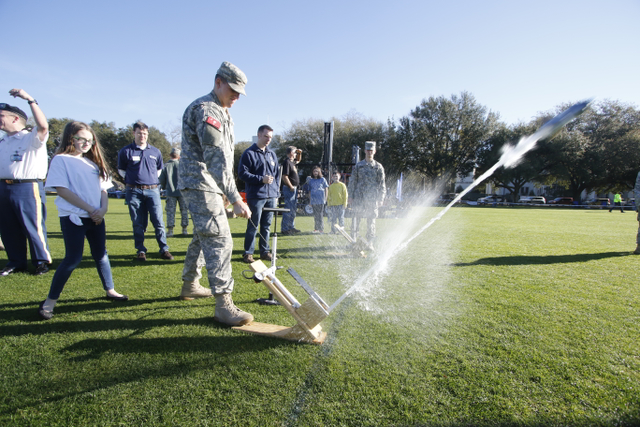 In its eighth year, Storm The Citadel continues to excite students about STEM education
Fun and learning will combine as K-12, college and corporate teams gather to compete during the eighth annual Storm The Citadel STEM competition Saturday, Feb. 10. This year, more than 120 teams will participate in trebuchet, bridge building, Lego robotics and water bottle rocket competitions.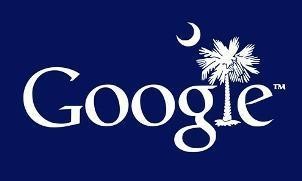 Co-hosted by Google and The Citadel's STEM Center of Excellence along with the School of Engineering, Zucker Family School of Education and the School of Science and Mathematics, the event promotes science, technology, engineering and mathematics (STEM) education and allows students to use the skills they learn in the classroom in a new and exciting way.
Students, their families and their teachers come to the event from counties across South Carolina and as far away as Yulee, FL. Schools include Clover Middle School, Heathwood Hall Episcopal School, Macedonia Middle School and St. Stephen Middle School.
Storm The Citadel will begin at 8 a.m. with a special opening ceremony that includes remarks from South Carolina legislators Sens. Sandy Senn and Stephen Goldfinch as well as Reps. Katie Arrington and Sylleste Davis. Competitions are held around campus all day, with the winners presented during an award ceremony in the afternoon.
Trebuchet competition hosts record number of elementary students
The largest event of Storm The Citadel is the trebuchet competition. After spending months learning about the physics behind the medieval-style devices and designing and building their own, students bring their completed trebuchets and compete against each other by launching various objects toward a target placed on the college's Summerall Field. The teams compete in two different divisions – Hoplite and Centurion – divided by grade level, trebuchet size and projectile.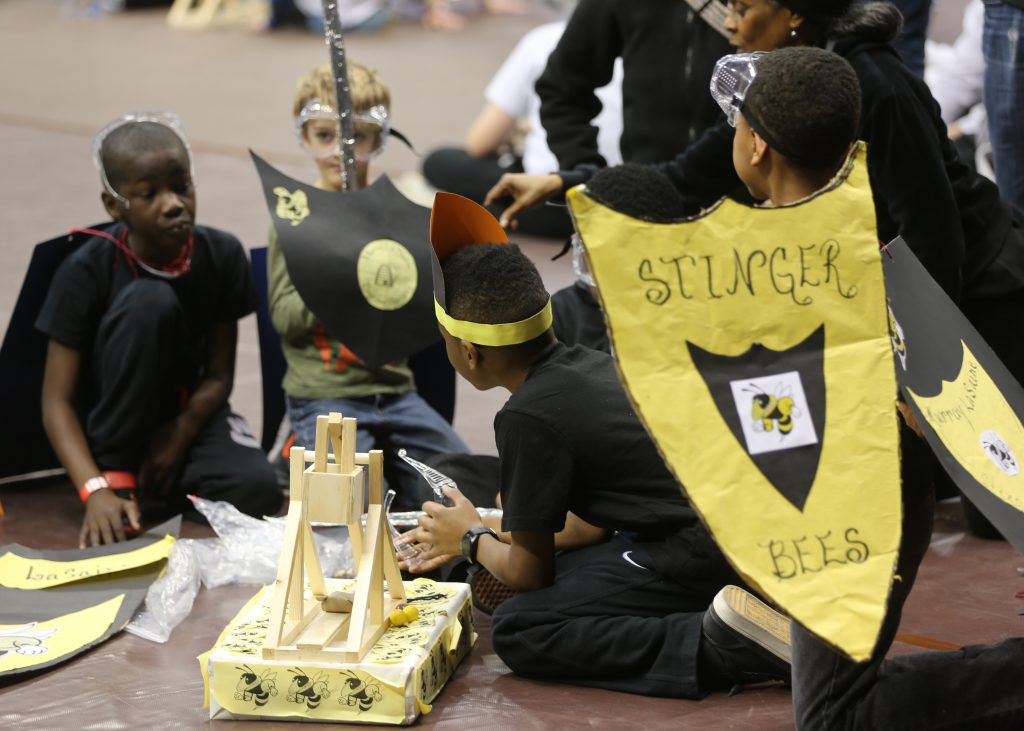 This year 83 teams will compete, with a record number of elementary students participating in the Hoplite division.
"We have 60 Hoplite teams registered this year, which is more than we've ever had before" said Jennifer Albert, Ph.D., director of The Citadel's STEM Center of Excellence. "This event is a chance to focus on the importance of educating the next generation in science, technology, engineering and mathematics, so it's great to see so many elementary students not only be introduced to those concepts at such a young age, but to be excited about them as well."
Engineering competitions also see record numbers
The trebuchet competition is not the only Storm The Citadel event seeing a jump in student participation this year.
The bridge building, Lego robotics and water bottle rocket competitions will have a record number of teams competing throughout the day. This year, 42 teams will compete in these competitions whereas last year only 28 teams participated.
The three competitions were previously part of E-Week, a week of events hosted by The Citadel School of Engineering to support STEM education. After 16 years, they joined the trebuchet competition as one collaborative Storm The Citadel event in 2016.
"Combining all competitions has provided the maximum impact for many schools and groups benefitting from these events, which only further energizes the enthusiasm for STEM learning," Albert said.
NEW this year, STEM activities for students between competitions
When students aren't competing or watching other competitions, they'll be invited to enjoy other STEM activities throughout the day.
Hands-on engineering projects in Mark Clark Hall will be offered for the youngest students including making structures out of newspaper, building a bobsled with household items and creating a glider out of plastic straws.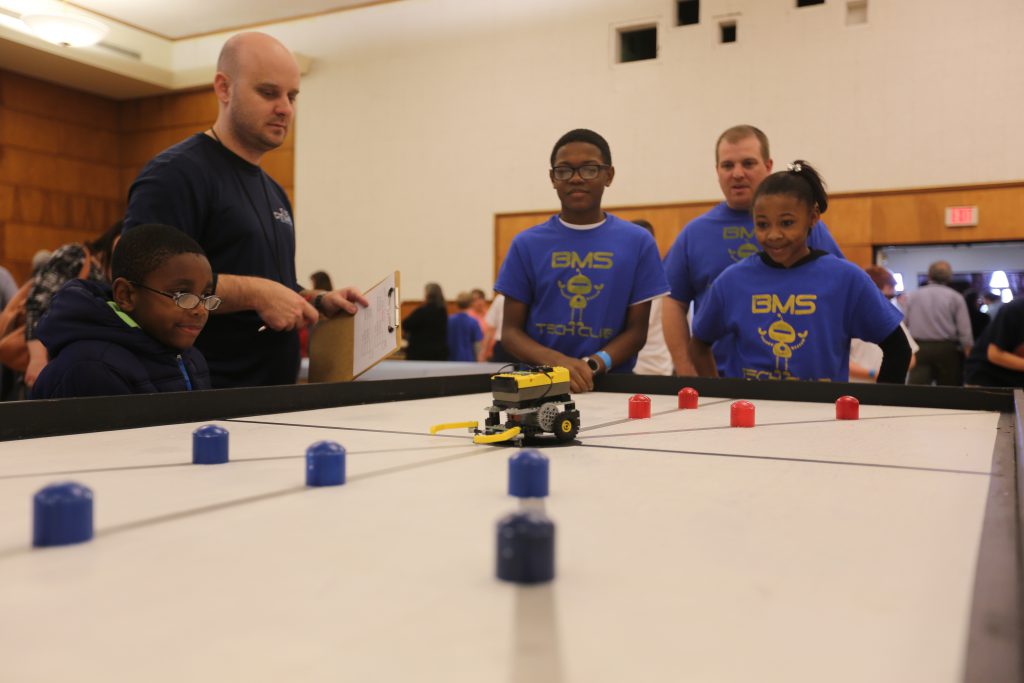 For the older students, exhibitors including Google, Davis & Floyd and SCANA will be on site to provide an opportunity for them to meet members of the engineering field and discuss the opportunities STEM education offers.
Watch Storm The Citadel online or on social media
Approximately 3,000 people come to campus to watch the fun competitions that are all free and open to the public. For those who cannot come in person, Google provides a live-stream of the competitions on YouTube which can be viewed here.
To join others at the event on social media use the hashtags #stormthecitadel18 and #stormthecitadel and tag the STEM Center of Excellence on Twitter @stem_citadel, on Facebook @stemcitadel and on Instagram @stemcenter_citadel.