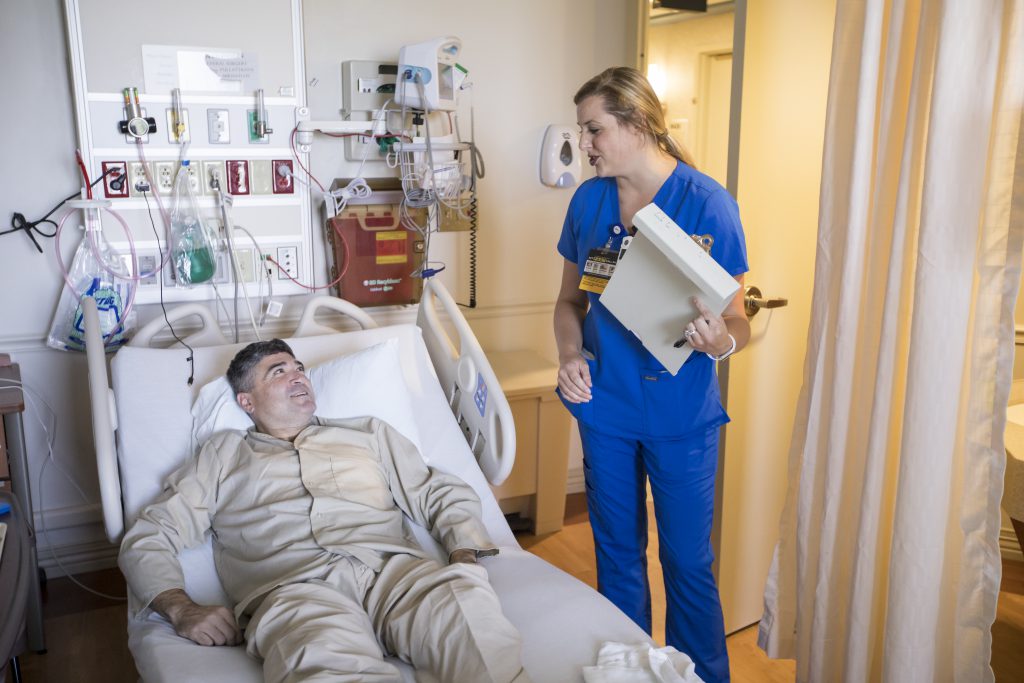 As seen in Fox Charleston, by Erica Scripa
A brand new partnership between a Lowcountry college and downtown hospital comes with a unique military connection.
Emily Banks spends her days talking to patients, taking vitals and making sure their needs are met.
But on weeknights, she's in the classroom.
"Nursing was something that I thought about for awhile," she said. "The opportunity at The Citadel for the evening undergrad student nursing program came up and it was something I wanted to take advantage of."
She spent the last five years working in public relations but had a change of heart.
"I knew that I really was really wanting to fulfill another part inside of me," she said.
The program started in May. Nicole Coxe, Chief Nurse for Education and Resources with the VA said, "Not only do we have students coming here to do clinical training, we also have students who are now eligible to get hired as student nurse technicians and to get paid by us to come and take care of our veterans."
Coxe says students like Banks are taking things one step further. She's one of two Citadel evening students working as a nurse technician.
"They have that excitement. They choose to be here. They choose to be a part of our family, and so it only makes the quality of care that they give, better," said Coxe.
Banks says in her five weeks at the VA, the veterans already have a special place in her heart.
"I really enjoy the patients," she said. "They all have great attitudes, they all really take their care into their own hands and are focused on getting better."
Banks will be joined by a group of cadet nursing students in the fall where they will also be able to get their clinical hours at the VA.
There is a major need for nurses according to the American Association of Colleges and Nurses. That is because baby boomers are aging and they actually need more care.
---