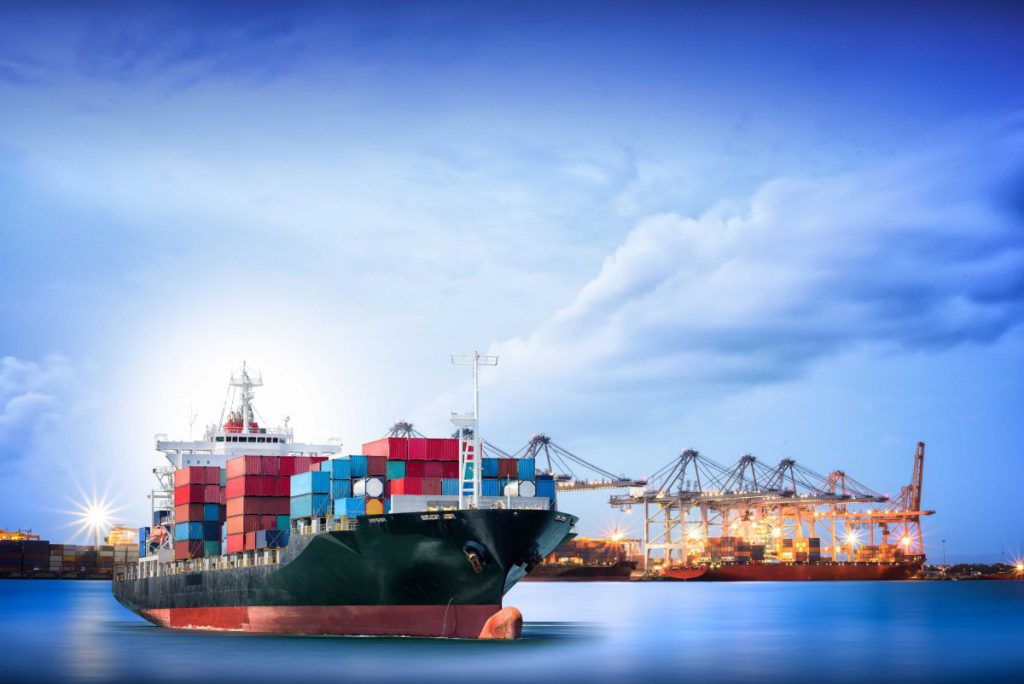 As a general manager at the Georgia Ports Authority, Karl Nell oversees almost 100 people in the crane division at one of the world's busiest ports. So, when Nell decided he wanted to learn more about how to lead and influence his employees, he turned to The Citadel's leadership studies program.
It was a great fit for Nell in his desire to hone his leadership skills and people management techniques, he said.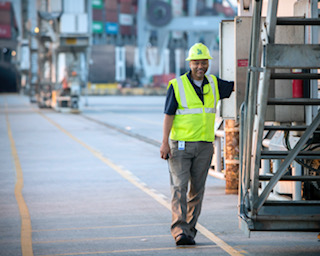 "I'm trying to organize this group of employees who work 24 hours a day, seven days a week," he said. "How do you align yourself with the people who are doing the work and show some kind of empathy instead of treating people like a machine?"
Empathy, influence and communication are all part of what students learn in The Citadel's Department of Leadership Studies. The Master of Science in Leadership Studies is designed for those currently in a leadership position as well as those hoping to advance in their careers to become leaders. The degree program is offered online, and the curriculum allows students to tailor their focus toward their career interests. Graduate certificates in leadership and military leadership also are available.
Nell, who lives in Bluffton during the week and Charleston on the weekends, took a mixture of face-to-face and online classes. He graduated in May 2017 and continues to tap into the resources and skills he learned in his courses.
A former U.S. Marine, Nell was drawn to The Citadel's academic reputation and its values of honor, duty and respect, which closely align with Nell's own personal values. And as a networking tool, having a Citadel degree opens doors.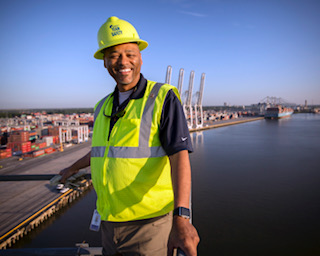 "I would consider the networking capability almost like an Ivy League school," Nell said. "Everywhere you go, there's someone you can connect with to mentor you in the field."
Before joining the Georgia Ports Authority, Nell was a crane operator with the South Carolina Ports Authority in Charleston. He understands what it feels like to sit in the crane operator's seat, and his employees continually come to him seeking mentoring and added training.
"In leadership, you're able to give men and women the means to say, 'I can do more than my current job.' Influence – that's what leadership is about," Nell said. "This program fits with what I do on a daily basis."
For the seventh consecutive year, The Citadel was named the No.1 Public College in the South offering up to a master's degree from the U.S. News & World Report. The report also named The Citadel the No. 1 public college for veterans.
To learn more about The Citadel's Master of Science in Leadership Studies, visit their webpage.