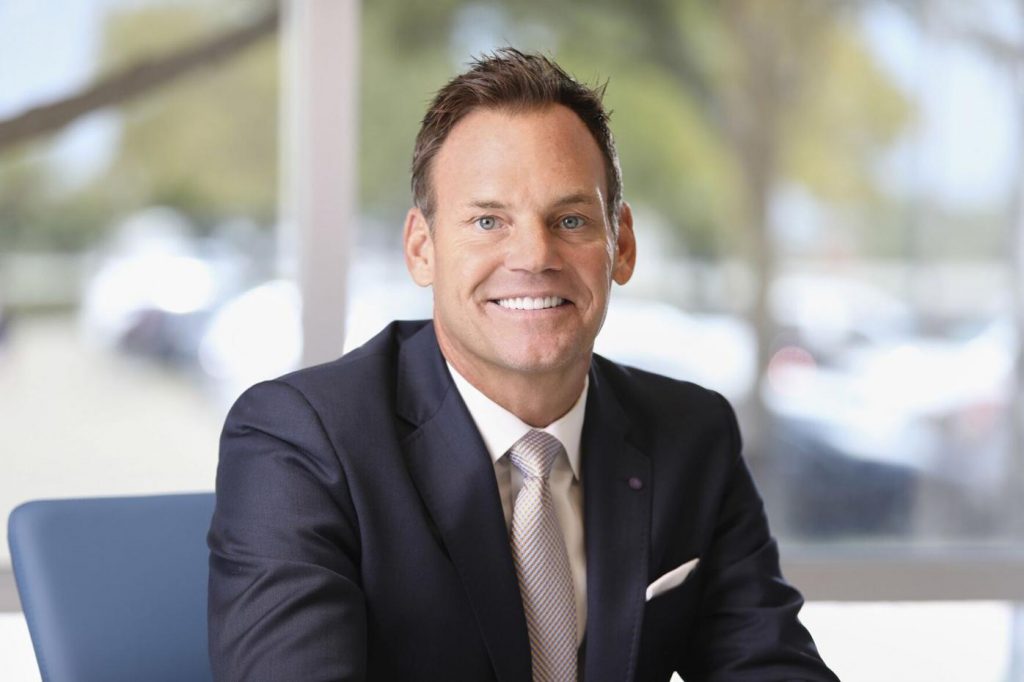 Note: Hamilton Baiden graduated as a member of The Citadel Class of 1991 with a Bachelor of Arts in English Literature. He resides in Scottsdale, Arizona.
Mr. Baiden emailed these thoughts to the college after we contacted him to congratulate him and to ask what about The Citadel contributed most strongly to his professional success.
"When I look back at all the different influences in my life that have contributed to any success I might have achieved, The Citadel is definitely near the top of the list. Most people that know my personality and learn I went to The Citadel immediately ask "How the heck did you graduate from there?" Sometimes I ask the same question. At the end of the day, at 18 years of age, I needed to learn how to wrangle my energy and use it to the best of my ability. I needed to learn when to listen and when to talk. The greatest thing The Citadel taught me was how to handle all the different things that get thrown your way and solve the problems that really matter. I always look back on my four years at The Citadel with admiration and respect, and I cherish the lasting relationships that were built there."

Hamilton Baiden, The Citadel Class of 1991, President, Heritage Health Solutions
COPPELL, Texas, Feb. 22, 2021 /PRNewswire/ — Heritage Health Solutions, Inc. (Heritage) has promoted Hamilton Baiden to President effective immediately. In his elevated role, Baiden continues to lead the strategy and execution of Heritage's business development and growth while providing transparent leadership and expanding upon Heritage's vast portfolio of services and solutions. His strategic direction and initiatives will cement Heritage's status as one of the industry's top Integrated Health Care Managers. Hamilton's extensive knowledge of the industry will also lend itself to developing new healthcare solutions and services within the Heritage Health Solutions brand.
Baiden first joined Heritage in 2018 as the Executive Vice President and General Manager, where he oversaw business development and strategic planning. He is credited with adding new innovative solutions to Heritage's already impressive suite, including Heritage CARES, a virtual substance use, suicide prevention, and mental health program, and launching a new corrections division focused on the health and wellbeing of those in confinement.
"I am honored to be asked by the Board to help lead Heritage Health Solutions forward in our mission to improve people's lives by offering innovative solutions to the health care journey," said Baiden. "Over the year's we have created an organization with incredible employees that dedicate their time to the cause and who work tirelessly to make a difference."
Prior to joining Heritage, Baiden was Executive Vice President of Sales, Marketing, and Business Development at Avella Specialty Pharmacy (Avella), where he grew annual revenues over 1000 percent. During Baiden's 13 years at Avella, he implemented successful sales strategies at all levels of engagement. He also served in various roles for prominent pharmaceutical sales companies, including MedImmune, Serono, and Daiichi and Sanofi. Baiden received his undergraduate degree from The Citadel in Charleston, South Carolina.
About Heritage Health Solutions, Inc.
Headquartered in Coppell, Texas, Heritage Health Solutions, Inc. is a premier provider of integrated health care management to correctional, public sector, and commercial entities. Heritage meets the demands of an ever-changing health care landscape by providing our clients with comprehensive, customized solutions. We manage costs, utilization, and quality, which leads to optimal health care outcomes. For more information about Heritage, please visit us at