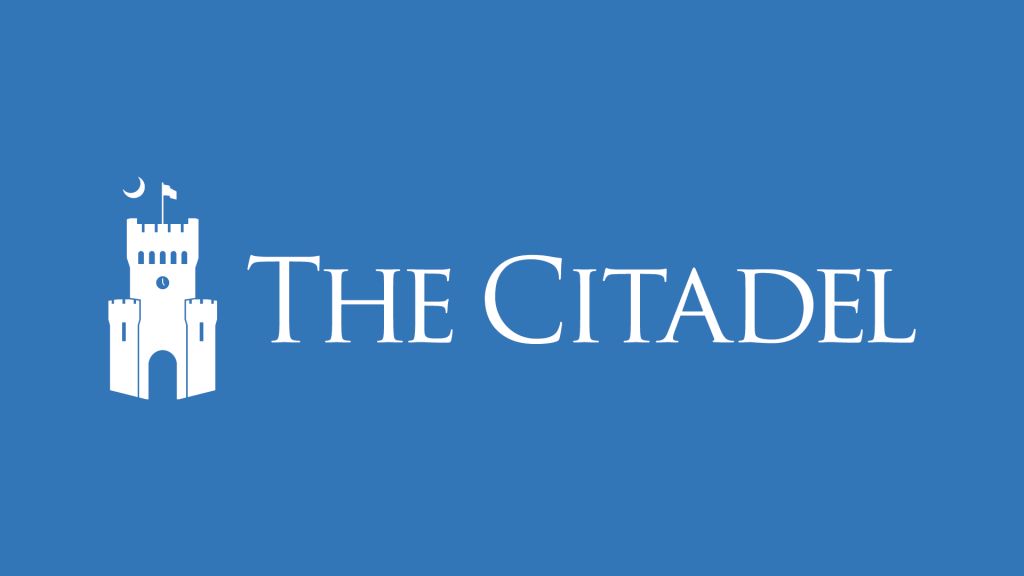 The Citadel's 175 years of history, culture and leadership will be discussed during an upcoming panel featuring authors who have published books about the college.
Authors John Warley, Alexander Macaulay, William H. Buckley and W. Gary Nichols will speak to students, faculty, staff and members of the Charleston community about their experiences conducting research and writing books about The Citadel during "The 175th Anniversary Authors' Panel," at 6:40 p.m. Tuesday, Jan. 23, in the Museum Reading Room in the Daniel Library.
Three of the authors – Warley, Macaulay and Buckley – are graduates of The Citadel. Warley is the author of "A Southern Girl." He also wrote the inscription on The Citadel War Memorial, which opened to the public in 2017. Macaulay is the author of "Marching in Step" and is an associate professor of history at Western Carolina University. Buckley, the author of "The Citadel and the South Carolina Corps of Cadets," is an Atlanta attorney.
Nichols served as a member of The Citadel's history faculty from 1965 to 2007. He is the author of "American Leader in War and Peace: The Life and Times of WWI Soldier, Army Chief of Staff, and Citadel President General Charles P. Summerall."
Books by the authors will be available for purchase and signing during the event.
The Spring 2018 Lecture Series at The Citadel
The authors' panel is presented by the Friends of the Daniel Library, The Krause Center for Leadership and Ethics and Omicron Delta Kappa and is the beginning of the Friends of the Daniel Library's spring lecture series, which will focus on The Citadel's 175th anniversary.
In addition to the authors' panel, upcoming events include a performance by The Citadel Gospel Choir and other musical guests, a leadership lecture with author Chris Fussell, a presentation of the college's archives, a discussion about the featured papers of The Gold Star Journal and a showing of the movie, "An American Hero."
All of the lecture series events are free and open to the public.
The Friends of the Daniel Library book and lecture series was created in 1996. It is responsible for bringing many noted authors and lecturers to the Charleston area.