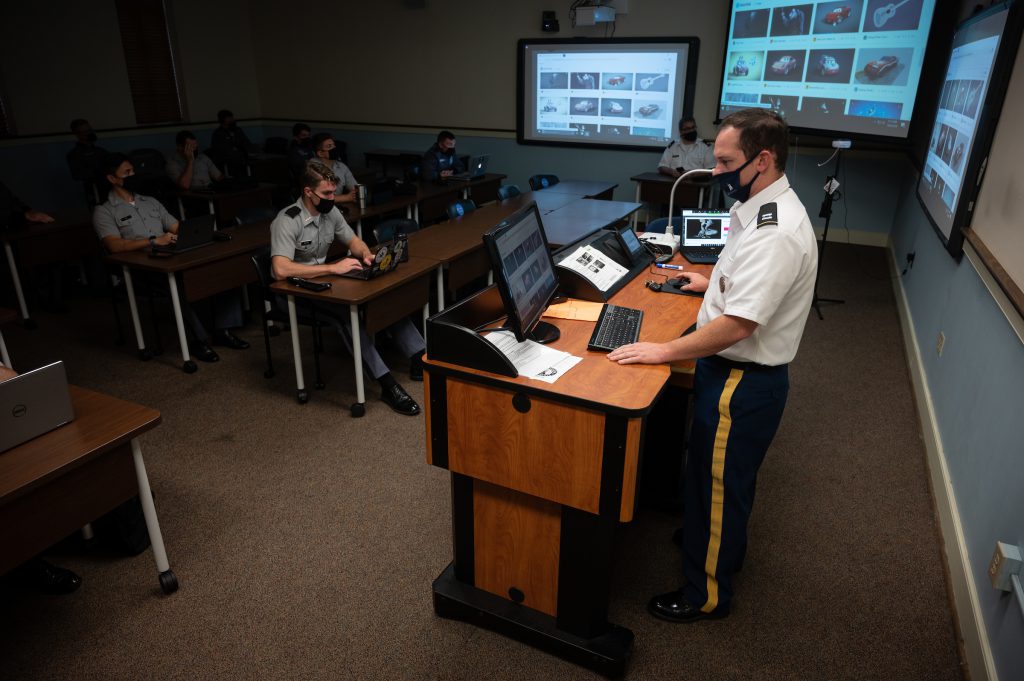 Photo above: Dr. James Bezjian leads a Baker School of Business hybrid learning class on innovation in Bond Hall at The Citadel on October 6, 2020.
From the initiation of Operation Fall Return 2020 through early November — led by the Office of the Provost — faculty, cadets and students actively engaged in thousands of remote, course-related interactions:
11,130+ Online proctored exams
25,281 Zoom meetings/classes

"We are so impressed with our faculty, cadets and students and their commitment to teaching and learning," said Diana Cheshire, Ph.D., director for the college's Center for Excellence and Innovation in Teaching, Learning and Distance Education. "They continue to grow and improve within our new hybrid learning model."
Cheshire and team provided more than 9,000 instances of training and one-on-one interactions from May – September as professors learned how to teach via the college's new and improved remote learning platform and technologies. About 1,400 courses were converted for a hybrid learning approach (students split into two groups per class, alternating in-person and remote learning days).
"We found the grades from the spring emergency conversion to 100% remote learning encouraging. But now, with the benefit of being able to be with each other in person half of the time, combined with the upgraded remote learning technologies, we anticipate fall performance outcomes that closely mirror past semesters during normal years," said Provost and Dean of The Citadel, Sally Selden, Ph.D.
Cheshire's team also engaged faculty, cadets and students in training on how to use the new online exam oversight, or proctoring system. "Our proctoring technology includes a browser lockdown feature and recording of students while they take their exams. These recordings are flagged and later reviewed by faculty to ensure integrity of the results."
In addition, the wraparound support offered by a multitude of campus services including the Student Success Center are making substantial contributions. The center's director, Col. Robert Pickering, reports more than 2,500 appointments with 1,900 different individuals this fall.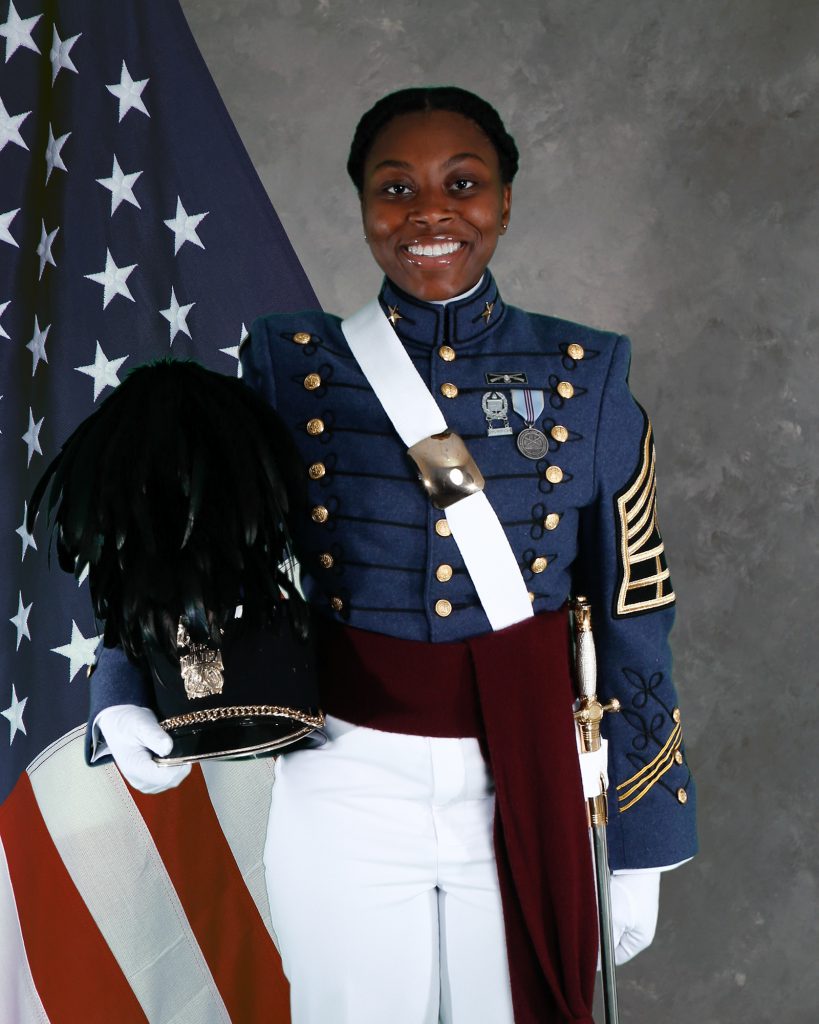 "I can honestly say that the Student Success Center is one of the best things that this institution has to offer. I've used the center at some point all four of my years here and it is especially important for many cadets right now during this unusual fall," said Cadet Ruby Bolden, regimental public affairs officer for the 2020-2021 academic year. "The center helps cadets at all levels of academic achievement. Have challenges with Math? Go there before your grades slip. Striving for a 3.5 or even a 4.0 GPA? They can help."
Bolden encourages anyone needing an extra edge as finals approach to consider visiting the center. Cadets and students will complete the semester by taking finals remotely after Thanksgiving, returning to campus in January.