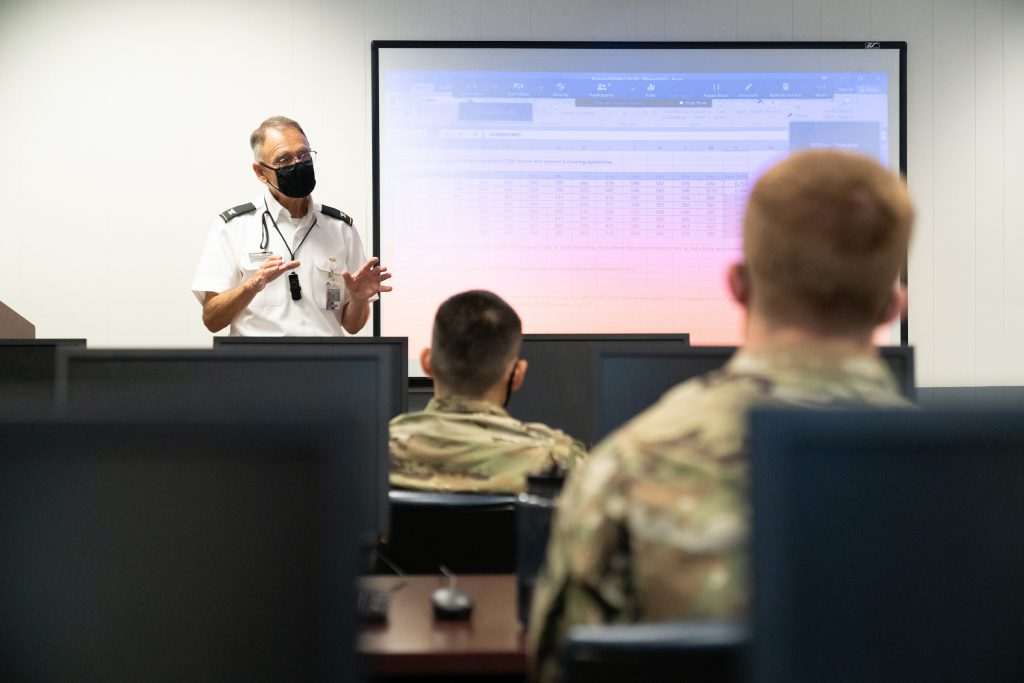 Photo: Students in the Business Scholars Program are part of a special business class taught by William Trumbull, Ph.D., program director
By Maria Aselage, Director of Communications and Marketing for the Baker School of Business
For the first time since its inception, the Business Scholars Program in the Tommy & Victoria Baker School of Business has a group of cadets in every class level. The Business Scholars Program is comprised of a designated group of cadet business majors who receive scholarship money and exclusive benefits, boosting their educational experience and career development.
The program was founded in 2017 with the goal of attracting high achieving business students.
"We are now launching our fourth group, so we are at a steady state," said William Trumbull, Ph.D., director for The Citadel Business Scholars program. "The first scholars graduate in May 2021, and we will choose a new group of scholars every academic year going forward."
Business Scholars Program selection process
Each business scholar is carefully selected from The Citadel's pool of high school applicants during the recruiting portion of each year. The candidates must:
Be a business major
Have a high ACT/SAT score and GPA
Submit a resume and an essay on why they want to study business
In-state cadets selected for the program are awarded a scholarship of $2,500 per academic year. Cadets from out-of-state are awarded $7,500 per year.
Non-monetary benefits provided to all cadets in the program include:
Attending exclusive networking opportunities
Participating in unique field trips
Receiving special guidance in obtaining internships
Joining other scholars in a special section of a business class
"Virtual events and activities are incorporated into the program for now due to the pandemic until people can safely gather together in person," said Trumbull.
New to the program this academic year starting with the Class of 2024: cadet business majors accepted into The Citadel Honors Program are automatically included in the Business Scholars Program. They are able to participate in all related activities, but do not receive funding outside of what the Honors Program already provides.
For more information on the Business Scholars Program, please contact Trumbull at wtrumbul@citadel.edu.