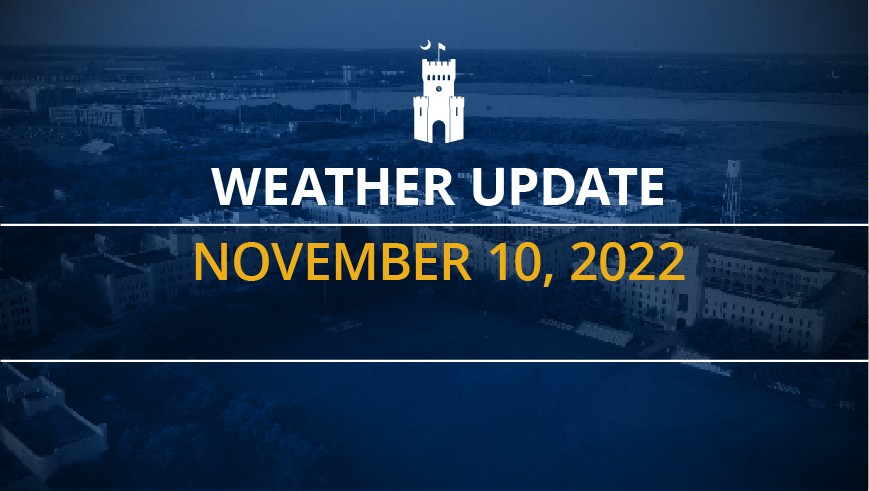 As effects from Tropical Storm Nicole approaches the Charleston area, the safety of the campus community remains the primary concern for The Citadel staff.
All classes scheduled to begin after 4 p.m. on Thursday, Nov. 10, will be held synchronously online. Students should look for additional guidance from their instructors and expect to virtually attend their classes during their regular meeting times.
Classes scheduled to begin before 4 p.m., as well as all Friday classes, will remain as scheduled and in-person.
Campus remains open, and all upcoming athletic events are expected to occur as scheduled. Changes to other events are at the discretion of the organizers.
Changes to schedules or operations will be added to the top of this webpage and will also be communicated via email and social media. Anyone impacted by the storm should contact their supervisor.