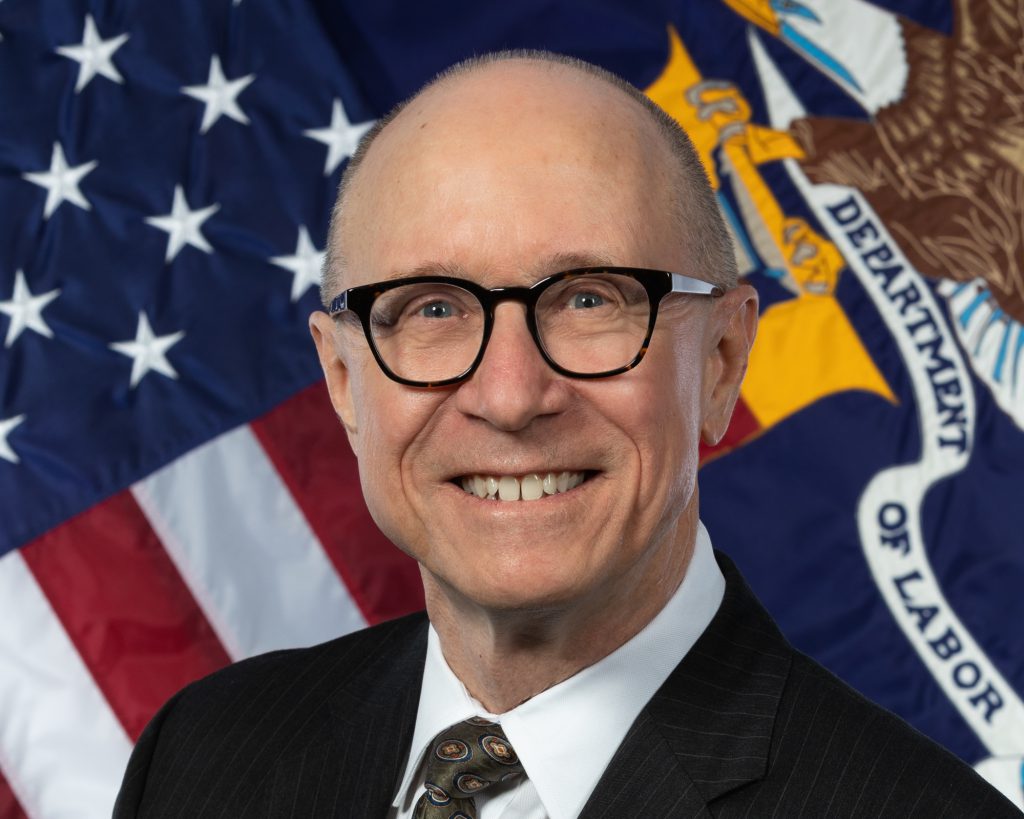 William Beach, Ph.D., commissioner of the Bureau of Labor Statistics, will visit The Citadel's Baker School of Business at 9:30 a.m. on Thursday, Nov. 21, 2019. Beach's presentation will be held in Bond Hall 165 and is open to all members of campus and the community. No tickets or reservations are required.
The Bureau of Labor Statistics of the U.S. Department of Labor is the principal federal agency responsible for measuring labor market activity, working conditions, and price changes in the economy. Its mission is to collect, analyze, and disseminate essential economic information to support public and private decision making.
"Commissioner Beach is a phenomenal example of servant leadership. He invests in his team and takes the time to cultivate and connect them to their long-term career goals," said James Bezjian, Ph.D., Baker School of Business professor and director of the Business Innovation Lab at The Citadel.
Beach became the 15th Commissioner of Labor Statistics on March 28, 2019. Before joining BLS, Beach was vice president for policy research at the Mercatus Center at George Mason University from February 2016 to March 2019. Before that he served as the Chief Economist for the Senate Budget Committee, Republican Staff, from 2013 through early 2016. Among his other professional positions, he was the Lazof Family Fellow in Economics at the Heritage Foundation and founder and director of the Foundation's Center for Data Analysis.
"Commissioner Beach also knows how to work with data and statistics. His skills have been used throughout the halls of Congress, the White House, and across the globe. His impressive work has impacts at the local, state, and federal levels of our society," Bezjian said.
A graduate of Washburn University in Topeka, Kansas, Beach also holds a master's degree in history and economics from the University of Missouri-Columbia and a Ph.D. in Economics from Buckingham University in Great Britain, where he is a Visiting Fellow in Economics.