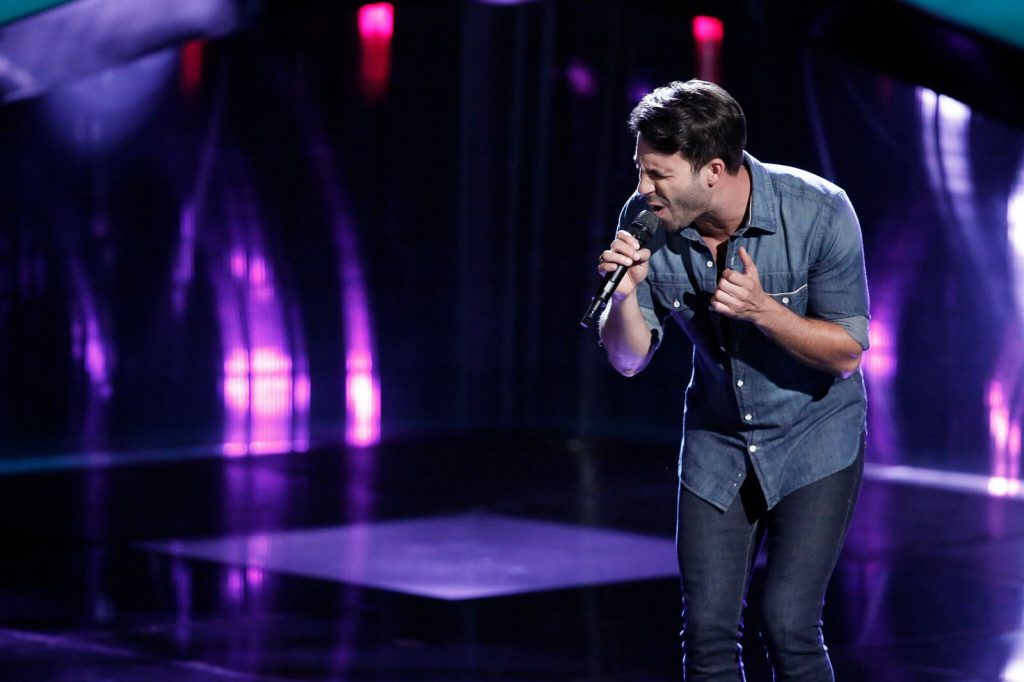 As seen in The Post and Courier's Charleston Scene, by Kalyn Oyer
---
Mitchell Lee used to sneak his guitar into the Citadel and play in the barracks. That led to his cadet friend recommending an open mic night in town at the old Wild Wing Cafe on Market Street, which then began the start of an unexpected music journey.
The Charleston native, who graduated from the military college in 2010 with the hopes of being a dentist, is now very open with his musical talent and pursuit of a very different career track.
"I told myself that dental school wasn't going anywhere," says Lee. "I was glad to complete a degree before I started to pursue music, but the timing just sort of worked out for me to pursue it … My mother unexpectedly passed away before graduation, which gave me the freedom to say life is short and I'm going to chase this while I'm young enough to do so."
Inspired by his late mother to charge fearlessly ahead, Lee received a golden ticket for "American Idol" during Charleston auditions in 2011. He was eliminated in Hollywood but didn't let that get him down, moving to Nashville in 2014 after achieving local success and headlining venues such as the Music Farm and the Music Hall.
Now, he's made it through the blind auditions on Season 13 of NBC hit music competition, "The Voice."
This means that he will appear on "The Voice" again during the already filmed Battle Rounds, during which the judges pair selected singers together for a duet and then must choose the better of the two to move on. After that, the champions enter another phase, the Knockout Rounds, similar to the Battle Rounds. Winners move on to appearing on the Live Shows, which Lee cannot yet reveal if he will be a part of.
He does, however, attribute the Citadel for some of his success thus far.
"The Citadel showed me I could do things I didn't think were possible when I didn't have the option not to," says Lee. "That carries over to a dream you're chasing, like this where you're making sacrifices but you've got to go for it and figure it out along the way. Everything starts with, one, having a dream and, two, having the courage to actually pursue it."
His blind audition for "The Voice," which aired on Sept. 23, was an out-of-body experience that Lee will never forget.
"I've played a ton of shows on a ton of stages for a ton of people, but that was the scariest 90 seconds I've ever had — in the best way," says Lee. "The best word was how intense it was, not scary in a bad way or terrifying like shaking in my boots and couldn't handle it, but the pressure made me feel so alive. There was adrenaline running through my veins, and I was on Cloud Nine but felt like maybe it was someone else, that I was in someone else's body watching it happen. I've never felt anything like that."
He kept true to his South Carolina roots by performing Hootie & the Blowfish's "Hold My Hand" and earned three chair turns from judges Blake Shelton, Jennifer Hudson and Adam Levine, who then proceeded to fight over him.
"When the chairs turned, that feeling I had was elation mixed with 'oh crap, this is going to be on TV for sure now, please don't mess this up or forget a word now,'" says Lee, laughing. "Three chairs were facing me, the crowd was cheering and if I could've smiled any bigger, I think my smile would've wrapped around my head."
Ironically, Lee had thought ahead of time that he would choose Miley Cyrus as his coach, and she was the one judge who did not turn her chair around for him.
"She was coming to a place where she had just come from a big pop career and was kind of going back to her Southern roots and more country background, which is a cool blend with me because I didn't necessarily identify as a true country artist. South Carolina has its own flavor, a laid-back coastal vibe that isn't exactly the Nashville country thing."
"I admit I had changed my mind so many times up there," says Lee. "What got it for me was Blake mentioned how song selection was going to be very important, walking the line between the rock and country thing. And I'm not hard enough for rock, not country enough for country, so I like the idea of walking that middle lane."
So what is Shelton like in real life?
"Blake not only is the funniest guy, but he is huge, and I did not realize that — like huge in his career and stature," says Lee. "I feel like a kid all over again with a great mentor, but with that being said, he's also straight to the point and not trying to change me as an artist."