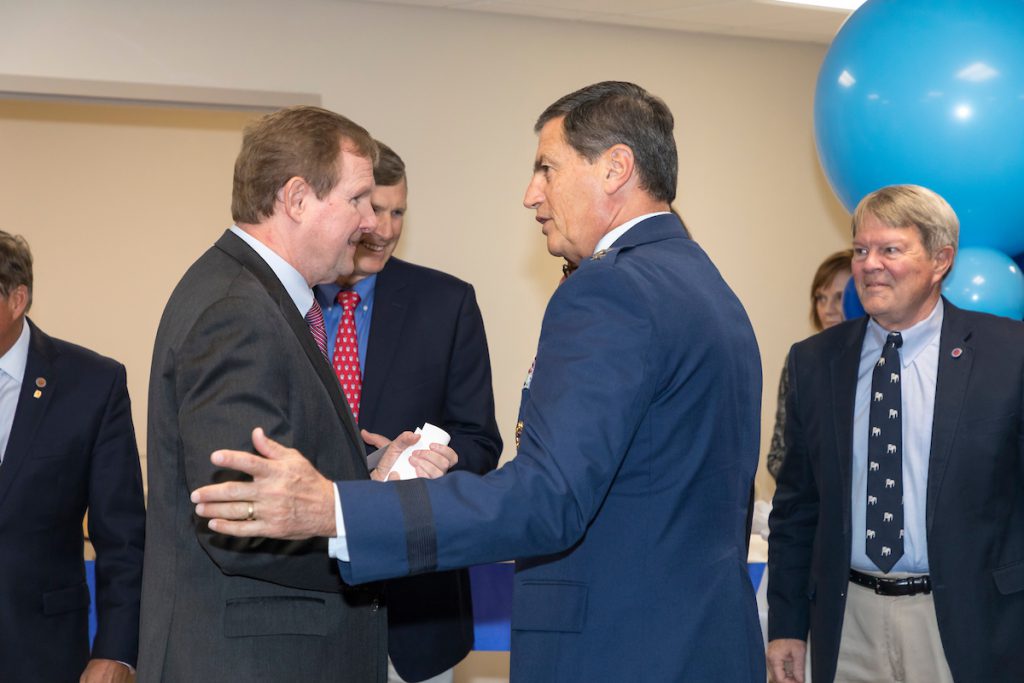 As seen in ABC News 4, by Erica Lunsford
Friday at the Citadel, a ribbon cutting ceremony took place, unveiling cutting edge technology. The Swain department of nursing is now home to five life-like adult manikins and one child manikin.
Col Fred Price, Jr., the chairman of the citadel board of visitors said, "We're extremely fortunate to have two alumni brothers, who have such a passion for their profession, that they wanted to donate this facility to our nursing program."
The human simulators were donated by Dr. Christopher Swain (class of 81′) and his brother David Swain (class of 80′). The two launched the swain department of nursing last January.
Dr. Swain said that he and his brother were excited to be apart of the nursing simulation lab because it was the Citadel's first 4A into the medical field. He admits there were some challenges to go through to be a nursing program, especially to have it certified. The manikins will simulate a wide variety of real-life scenarios for nursing students, including changing catheters, checking vital signs and practice of inserting needles.
Ameila Joseph Phd., Rn who is the department head and nursing administrator says the new lab gives students an opportunity to experience some rare patient situations that they may not see in a hospital. The human simulators are controlled by an operator, who dictates their blinking, their heart rate and breathing, giving nursing students more hands-on experience before leaving the Citadel.
Nursing cadet Anamalae Tia says the new program is one of the things that will pave the way for the Citadel, while broadening the horizons of the cadet graduates for their future.