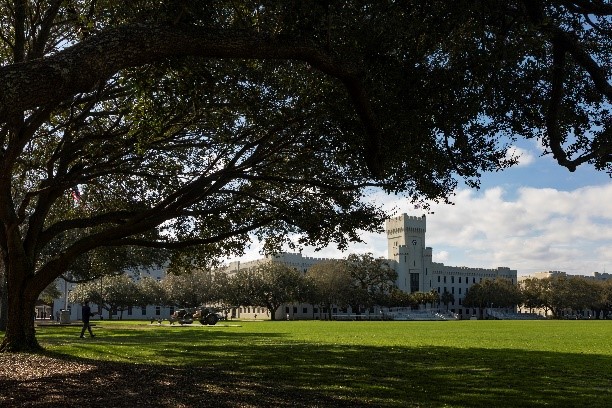 As seen in The Post and Courier, by Lauren Sausser
The Citadel plans to launch a new nursing program in January with a $4 million anonymous gift.
The program, already endorsed by the state Commission on Higher Education, is pending approval from the South Carolina Board of Nursing.
"We've been working on this for over a year now," said Connie Book, the college's provost and dean. "We're really focused on providing good nurses to the armed forces."
Several schools in the Lowcountry, including the Medical University of South Carolina, Trident Technical College and Charleston Southern University, already offer nursing degrees.
But Book said the health care industry needs more nurses.
A 2014 federal report shows South Carolina will fall short of the number of nurses it needs by 2025.
"It's also a critical need in the armed forces," Book said. "Part of what we're trying to do is respond to the marketplace and the military's needs."
The Citadel plans to offer both evening and daytime nursing tracts for a bachelor of science degree in nursing, she said. The program will accommodate 32 students.
Gail Stuart, dean of the College of Nursing at MUSC, agreed that the industry demands more nurses. But these students require clinical training, and Charleston hospitals are running out of room to accommodate them.
"Opening a new program will put more strain on an already difficult situation," Stuart said.
Book said nursing students at The Citadel will complete their clinical rotations at East Cooper Medical Center and Roper St. Francis hospitals.
"Once we get approval from Nursing Board, we will also bring on the Joint Base Charleston and the VA hospital," she said.
The new nursing program has been set up with a $4 million gift made by two brothers who have not been publicly named, Book said.
"This is a significant contribution," she said. "If we needed state dollars to start this, we would have had a much more difficult path."