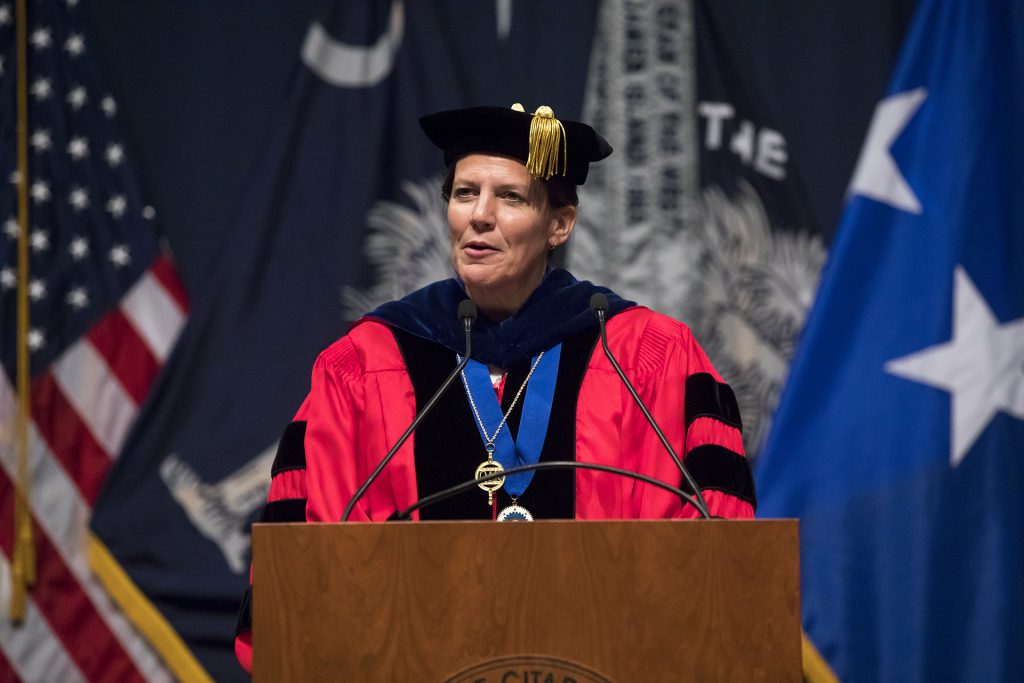 Connie Ledoux Book, Ph.D., The Citadel provost and dean of the college, will become Elon University's ninth president. Book came to The Citadel in 2015, as the second ranking official of the college. During her time at The Citadel she advanced new curricular offerings, leadership development, and cadet engagement in high impact practices, as well as the college's diversity initiatives.
"Dr. Connie Book has been a pleasure to work with," said Lt. Gen. John Rosa, president of The Citadel. "Her dynamic leadership has set conditions for The Citadel to flourish, developing academic programs to fulfill the objectives in our strategic plan and setting application and enrollment records along the way. Her service to our institution was nothing short of extraordinary. We are proud to see her advance to the presidency of Elon University and look forward to watching the impact of her leadership."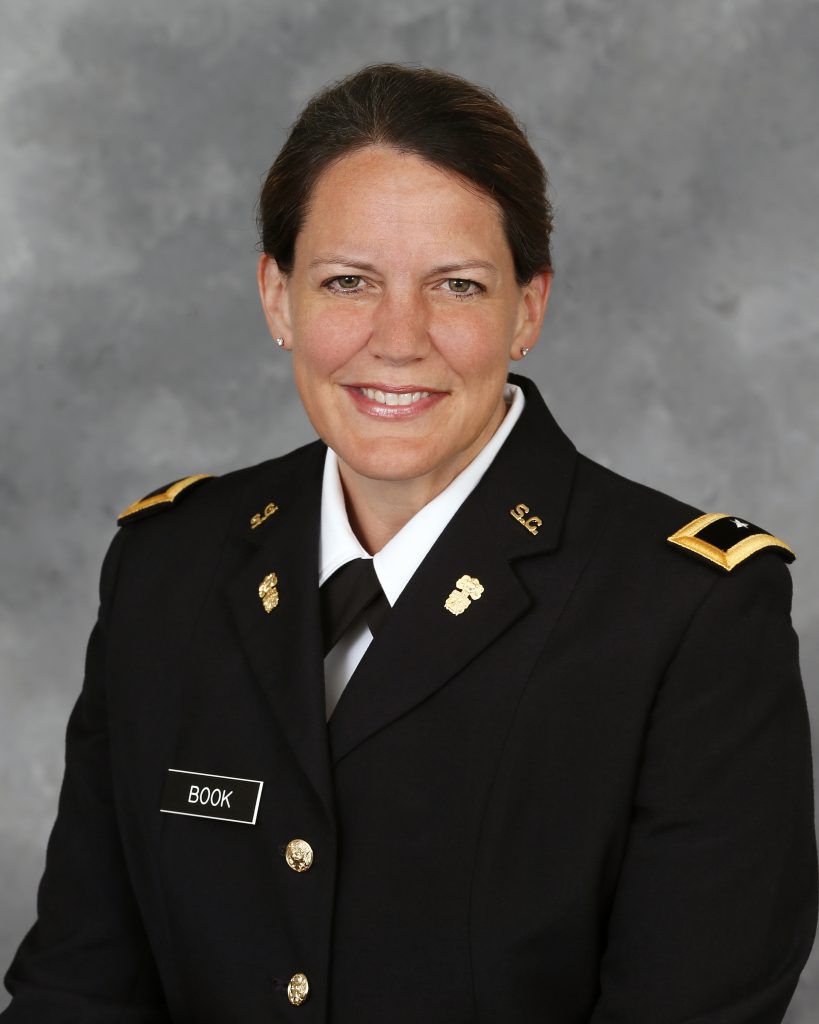 Elon University, established in 1889 and located in the Piedmont of North Carolina, is a familiar name at The Citadel. For more than a decade, Elon and The Citadel competed in the Southern Conference. The university is known for experiential learning and shares a commitment with The Citadel to student success. Book came to The Citadel from Elon, where she served in numerous leadership positions, including that of associate provost.
"I am so very grateful for the warm welcome I received at The Citadel. I am particularly grateful for the hard work and dedication of our faculty, staff, board members and alumni over the last few years. Our successes would not be possible without the leadership and dedication of Lt. Gen. John Rosa and his wife, Mrs. Donna Rosa. I also want to recognize the vice presidents that I have been privileged to serve alongside. But most of all, I have been deeply influenced by the South Carolina Corps of Cadets who wake up each day committed to lives as principled leaders. Their commitment to honor, duty and respect has left a permanent mark on my leadership."
Book will assume her presidential duties at Elon University in 2018. A transition plan is being developed to ensure the continued success of academic affairs. Details of the plan will be shared at a later date.