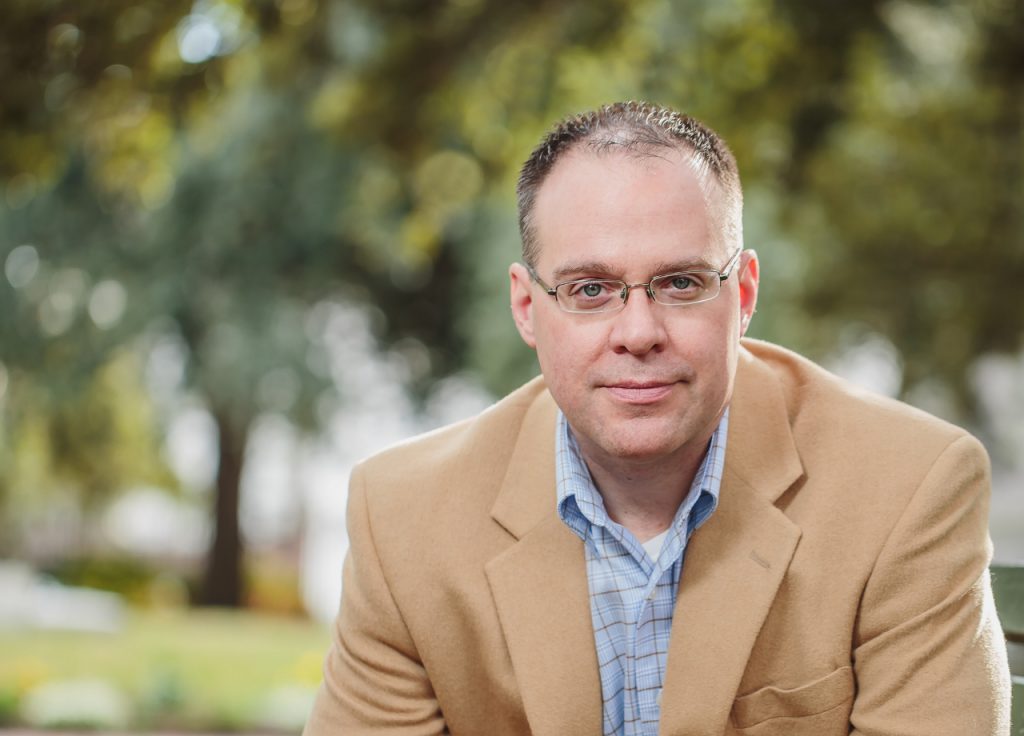 As seen on GoErie.com by Ron Leonardi

'Trail to a Nation' activities commemorate George Washington's 1753 Waterford visit.
On Dec. 15, 1753, 21-year-old George Washington was wrapping up a five-day diplomatic visit in Waterford following a dangerous, hazardous six-week journey from Williamsburg, Virginia.
Washington was sent to the French-occupied Fort LeBoeuf to deliver a message from Virginia Royal Lieutenant Governor Robert Dinwiddie informing the French they were trespassing on lands claimed by England and ordering them to evacuate the fort and their Ohio Valley presence.
The Fort LeBoeuf Historical Society on Saturday marked the 265th anniversary of Washington's Waterford visit with a "Trail to a Nation" celebration, which included numerous exhibits and activities throughout town.
Historian David Preston, a professor at The Citadel in Charleston, South Carolina, presented luncheon and dinner lectures titled "The Military Education of George Washington From Fort LeBoeuf to the Continental Army."
Washington in Waterford
Preston, a Grove City native, presented both of his lectures at the Waterford American Legion post at 120 W. Fourth St. and participated in multiple book signings during his visit.
"It's always meaningful as a historian to come to a site like Fort LeBoeuf and connect this rich history with audiences that appreciate it and are coming from multiple organizations and perspectives," Preston, 46, said. "It's a real treat."
Preston has spent years researching and exploring how the British, French and Native American communities co-existed in the late 18th century.
Washington in Waterford
Washington departed Williamsburg on Oct. 31, 1753, for Waterford. After spending about five days in Waterford, Washington began his return journey to Williamsburg. He returned there in early January 1754.
"It's a very formative moment for the young Washington in the sense he's plunged right into the thick of international politics of imperial rivalry, Indian diplomacy, and the journey itself was an education unto itself," Preston said.
"It gives him valuable perspectives on a number of levels — moving across the land, geography, the geopolitics of this area, and more immediately what the French were doing in 1753 and what they planned to do to anchor their control of the Ohio Valley in the next year."
Preston addressed about 80 guests at Saturday's luncheon and about 50 at the evening dinner.
"What I wanted to impart about his 1753 journey is how extraordinary his mission was," Preston said. "The length of it, the conditions in which he travels, the depths of winter, and also the extraordinary literary achievement of George Washington's journal, which is published after he returns.
"It is incredibly well detailed, filled with valuable military intelligence, geographical information, notes on diplomacy with native peoples, and it demonstrates that this 21-year-old man had incredible situational awareness to be able to note all of these details around him," Preston said. "It's really an amazing literary achievement."
Saturday's commemoration included exhibits and displays at the Waterford-based Fort LeBoeuf Historical Museum, the Judson House, and the Eagle Hotel.
Waterford resident Leon Sam Briggs, an enrolled Tonawanda Seneca of the Hawk clan, presented lectures at the American Legion luncheon and dinner outlining Washington's diplomatic relationship with Native American tribes.
Erie resident Joan Mancuso designed medallions to commemorate the anniversary of Washington's visit. The medallions, which were available for purchase, show Washington and a guide and their Washington's Trail route to Fort LeBoeuf.
Pittsburgh artist John Buxton donated a framed print, which was raffled, depicting Washington's Waterford visit. Titled "Domain of Three Nations," the print depicts Washington delivering the message from British authorities to the French at Fort LeBoeuf.
About a dozen re-enactors participated in Saturday's activities.
"This is basically celebrating the heritage of Waterford," said Patrick Jenks, vice president of the Fort LeBoeuf Historical Society. "We get a lot of people coming to the museum here and they know Washington came here but they don't know the conditions that it was under. It was his first public mission, it's his foray into diplomacy. He learned so much, but this really is a celebration of how far we've come.
"The town is basically created around the remnants of the French fort, then the British fort and then the American fort," he said. "People don't understand just how important this area was and why there was conflict between the French and the British."