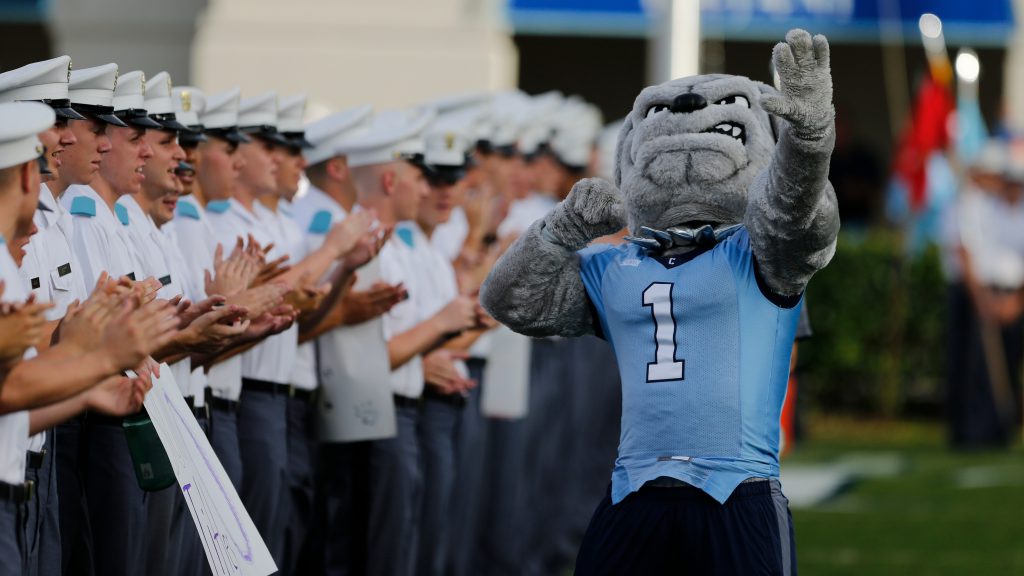 The Citadel Department of Athletics announced this week's contests involving the Bulldogs' volleyball, women's soccer, mixed rifle, and men's and women's cross country teams have been canceled or postponed ahead of Hurricane Florence's expected impact on the east coast.
The Saturday, Sept. 15 football game against Charleston Southern will not be played at Johnson Hagood Stadium. Please check back with CitadelSports.com for updates regarding the playing of the game.
The women's soccer game and cross country meet will not be made up, but the volleyball match at Winthrop will be made up at a later date, although a date and time have not been determined. The alumni soccer game that was originally scheduled in conjunction with the home soccer game against Jacksonville is also postponed and may be made up at a later date.
The season-opening match for The Citadel's rifle team at VMI on Saturday, Sept. 15 has been postponed until Saturday, Sept. 22.
In addition, Friday evenings Hall of Fame dinner has been postponed.
Early Monday afternoon, the governor of South Carolina issued a mandatory evacuation for the entire South Carolina coast effective Tuesday, Sept. 11.
For more information on The Citadel Department of Athletics, please visit CitadelSports.com or follow @CitadelSports on Twitter.