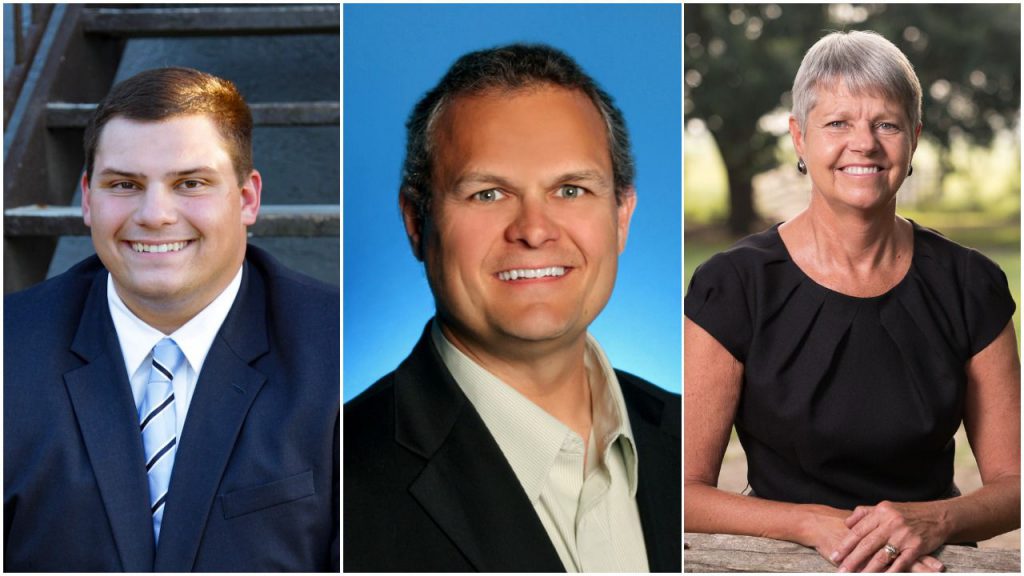 As seen in The Post and Courier, by Abigail Darlington
Three new Charleston City Council members will be sworn in Tuesday after being elected in November to represent parts of West Ashley and James Island.
All are new to local government and to politics in general. But, as they repeated to voters during their campaigns, they believe their fresh perspective is exactly what their suburban districts need.
While the three share similar concerns about drainage and infrastructure, the new members also have unique goals, from renaming traffic circles to improving transit for service workers.
They will be sworn in Tuesday along with incumbents Robert Mitchell, Mike Seekings and William Dudley Gregorie, all of whom also won new four-year terms last year.
As the three new members begin working with all nine of their council colleagues and Mayor John Tecklenburg, here is a glimpse of what each said he or she hopes to bring to the table this year.
Kevin Shealy, District 2
Shealy, 48, won the District 2 seat by defeating one-term incumbent Rodney Williams. A West Ashley native, Shealy owns an Allstate Insurance agency on S.C. Highway 61.
He lives with his wife Stacey and their two daughters in the Providence Commons/Forest Lake Extension neighborhood.
He might be a political novice but he's already pretty well-connected. Council members Bill Moody and Keith Waring, whose West Ashley seats don't expire until 2019, contributed money and held fundraisers for Shealy. He was also endorsed by former state Sen. Paul Thurmond.
Some speculated the support from Moody and Waring was meant to establish a West Ashley voting bloc on council, but Shealy has denied that he would take cues from them on how to vote.
For now, he's more interested in collaborating with another new face on City Council: Harry Griffin, who won the nearby District 10 seat. The two have discussed holding regular meet-and-greets with their constituents to identify shared concerns and ideas for the area.
"District 2 and District 10 have some unique issues," Shealy said, citing drainage problems related to the Church Creek drainage basin as well as the increasing traffic congestion.
"We don't want to see problems added to District 10 and District 2 because of poor planning with development," Shealy said.
Harry Griffin, District 10
Griffin, 22, will be the youngest member of City Council in recent memory, possibly ever. He replaces Dean Riegel, who served for two terms in the northern West Ashley district.
A Shadowmoss resident, Griffin grew up in that area and graduated from The Citadel in May 2016. He said he knows he has a lot to learn about the job but said his youth could prove to be his best asset.
"There's a lot of energy and a lot of passion that I'll bring," he said. "Charleston as a whole is changing with younger families moving here, and I think it's important to have a younger voice to give a different perspective."
One of his early goals is working on short-term solutions to the flooding problems in the area while the city's engineering firm finalizes its study of the Church Creek drainage basin.
Griffin said he wants to help create a path alongside the railroad that runs through the district to give maintenance vehicles better access to the basin's ditches and storm water outfalls.
"There's some tough spots down there that can't be accessed by a car," he said. "I want to work to prioritize the maintenance part and give our citizens a proactive approach."
Another idea he's floating is to rename the West Ashley Circle as the Darius Rucker Circle, to honor the country music star and lead singer of Hootie & The Blowfish, who also grew up in West Ashley.
"He's great for our city and for West Ashley, and I would love to honor him," Griffin said.
Carol Jackson, 68, unseated Kathleen Wilson, who served the James Island district for three terms.
Jackson is a retired executive for the National Trust for Historic Preservation. She lives with her husband, Charlie, off Folly Road, near the middle of the island.
Jackson realizes that James Island has been diced up between jurisdictions — the city, Charleston County and the town of James Island — and that makes it difficult for residents there to keep tabs on elected officials and their decisions.
She said that's why she wants to be a resource for all James Islanders, regardless of where they live. She plans to start a newsletter that anyone can subscribe to. She also wants to keep her campaign Facebook page active so she can post regular updates and gather feedback from residents.
"I really am a two-way collaborator," she said.
One of Jackson's main goals is to pursue Tecklenburg's idea to create a master plan for James Island that reflects its uniqueness.
"I really support the vision Mayor Tecklenburg put forward that Charleston, as a city, really does have five boroughs," she said. "There are unique distinctions between those boroughs that need to be accounted for in planning and zoning."
In her first few months, she already has a running to-do list, which mostly involves improving busy traffic intersections.
She also supports the plan to put a park-and-ride lot on James Island so service workers can take the bus to and from the peninsula. Currently, the Charleston Area Regional Transportation Authority's routes don't run to the island late at night.
"There's a lot of people who live here and work in the services industry, and we really do need to have those off-hour transit opportunities," she said.