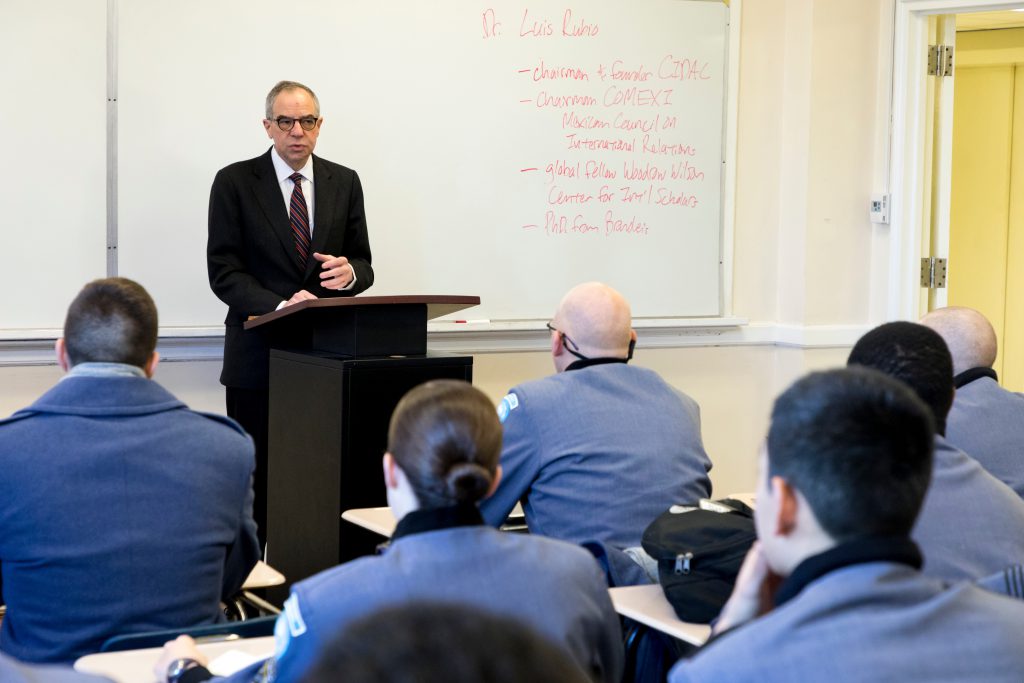 One of Mexico's leading trade and development dignitaries shared his view of relations with the United States this week while visiting Charleston. Luis Rubio, chairman of the Mexican Council of Foreign Relations and of the Mexico City-based Center for Research for Development, spoke to classes at The Citadel and the College of Charleston this week.
Rubio was in town as the guest of the World Affairs Council of Charleston, a visit arranged by council leaders, including Citadel Criminal Justice professor Brian Norris. Norris is president of the council and is an expert on Latin America.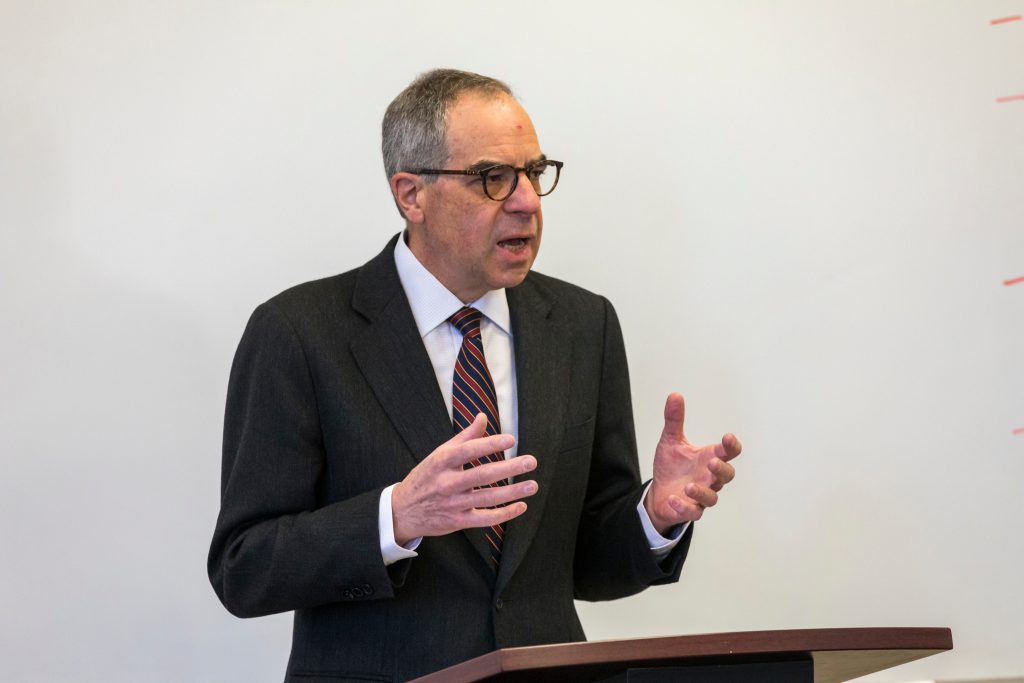 "Luis Rubio is a sophisticated, independent analyst of Mexico's political and economic development, and through his abundant writings, he has contributed to Mexican political leaders' understanding of the country's developmental challenges and to Americans' understanding of how we can, and cannot, help Mexico," Norris said. "His work is more relevant than ever considering the current dialogue about United States-Mexico relations."
United States-Mexico relations have changed over time
Rubio spoke to an American foreign relations class in The Citadel's Department of Political Science. His timely presentation, the day after President Donald Trump's State of the Union address, focused on three topics, which were all included to some extent in the president's address. The topics included an outsider's view on U.S. foreign policy, Mexico in relation to the United States and the role of the North American Free Trade Agreement (NAFTA) in the foreign policy process.
"It is interesting how the perspective of the United States has changed in Mexico during my lifetime," said Rubio during his lecture. "When I was in primary school, every single year we were drilled on how the Americans stole half of Mexico's territory. That created a mindset that has been swatted away in the last few decades as part of the NAFTA process. But from a broader perspective, the United States has always been seen as an example, as a shining city on the hill, as the rule of law and as a safe haven for freedom, movement, speech, and religion."
Additionally, Rubio touched on the current political climate.
"Mexico has to deal with the United States regardless of whether it likes the administration or not; every country has to do that," he said. "But the two country's connections are as deep as ever…and breaking NAFTA would not change those connections."
Unique opportunity for cadets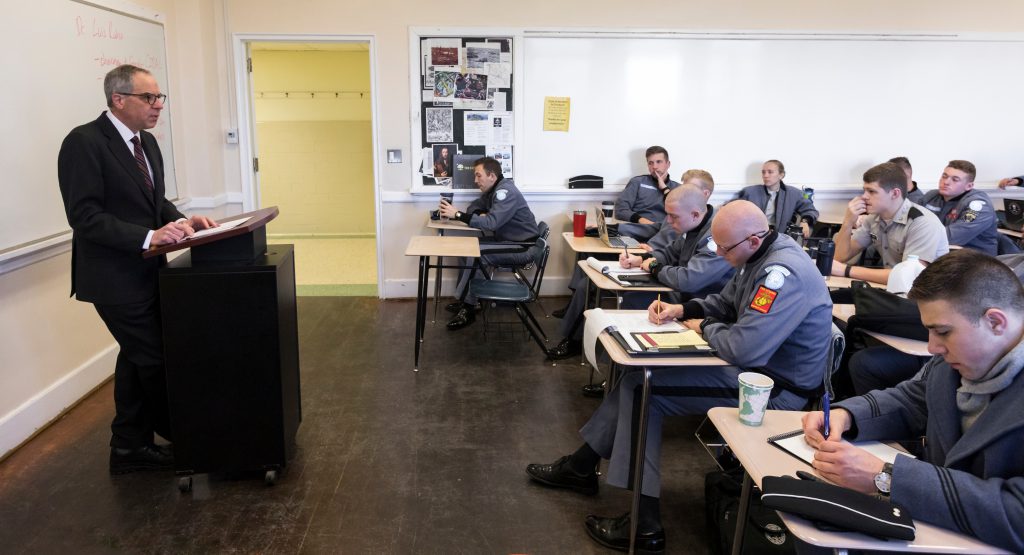 Terry Mays, Ph.D., associate professor of political science at The Citadel, said Rubio's visit is a one-of-a-kind opportunity for his class.
"In this course, I emphasize that Americans make decisions and conduct foreign policy, and it affects others," he said. "This course is not just about seeing the United States' side, but understanding how others view us and our decisions and how the policies impact them."
In addition to visiting The Citadel and the College of Charleston, Rubio presented a talk at the council's dinner on The Citadel campus entitled "Mexico's Deepening and Evermore Complex Democracy" during his visit on January 31.