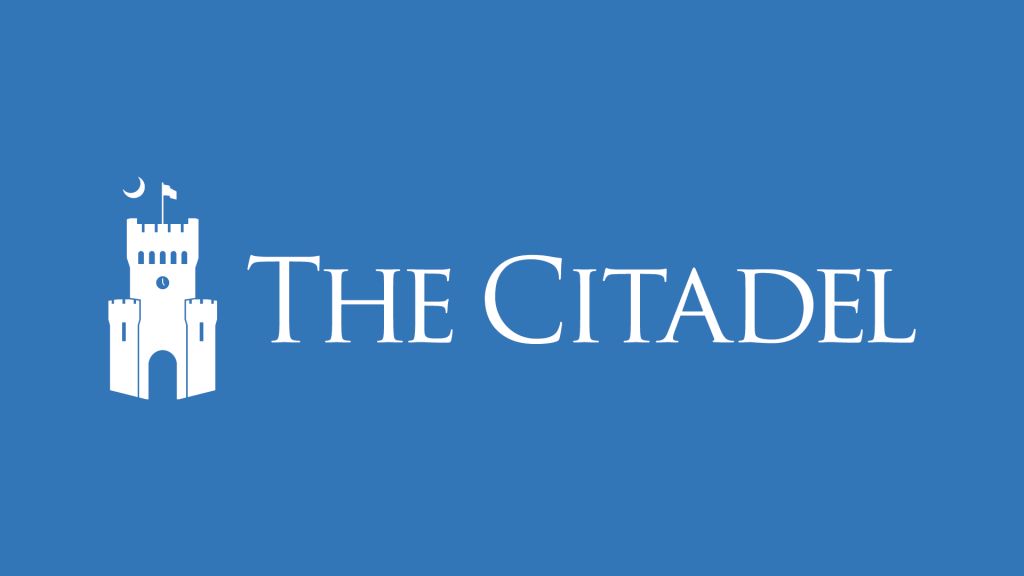 Alexis Edwards, a member of the South Carolina Corps of Cadets, has earned the opportunity to be an intern with the National Reconnaissance Office (NRO) program. The NRO is the national intelligence agency supporting space reconnaissance and is in charge of designing, building, launching and maintaining America's intelligence satellites.
A physics major from Anderson, South Carolina, Edwards is a member of the Class of 2019 and attending The Citadel on an Army scholarship. She will be training with the NRO for six weeks at one of three possible locations, learning about the agency's mission, operations, and professional opportunities. The highly competitive internship program included a rigorous security clearance process.
"It is quite an honor for Cadet Edwards to be accepted into the National Reconnaissance Office program," said Lt. Col. Jim Near, USAF (Retired), a physics instructor at The Citadel with more than 20 years of experience planning programs for the Department of Defense space and weather systems.
The work of the NRO used to be a secret, but was declassified to the American public in 1992. The 3,000 person agency directly supports the Central Intelligence Agency, the Department of Defense, and the National Security Administration. The NRO is one of 17 intelligence agencies comprising the U.S. intelligence community. It is headquartered in Chantilly, Virginia, with stations at seven other locations around the U.S. and in the U.K. and Australia.
Edwards said she is grateful for the opportunity and looking forward to learning more about the intelligence field. She believes the NRO experience is a result of the time she has invested at The Citadel.
"The Citadel is helping me reach my goals by giving me all of the resources and practice needed to become a professional leader in the civilian world, and in the Army," Edwards said.
Edwards hopes to become a military intelligence officer in the South Carolina National Guard after graduation.
The Citadel has trained intelligence professionals for decades who have or do serve in all branches of the U.S. military, for the Central Intelligence Agency, the Federal Bureau of Investigation, the National Security Agency and other programs. The Citadel offers a variety of graduate and undergraduate programs in intelligence, cyber security and computer science.