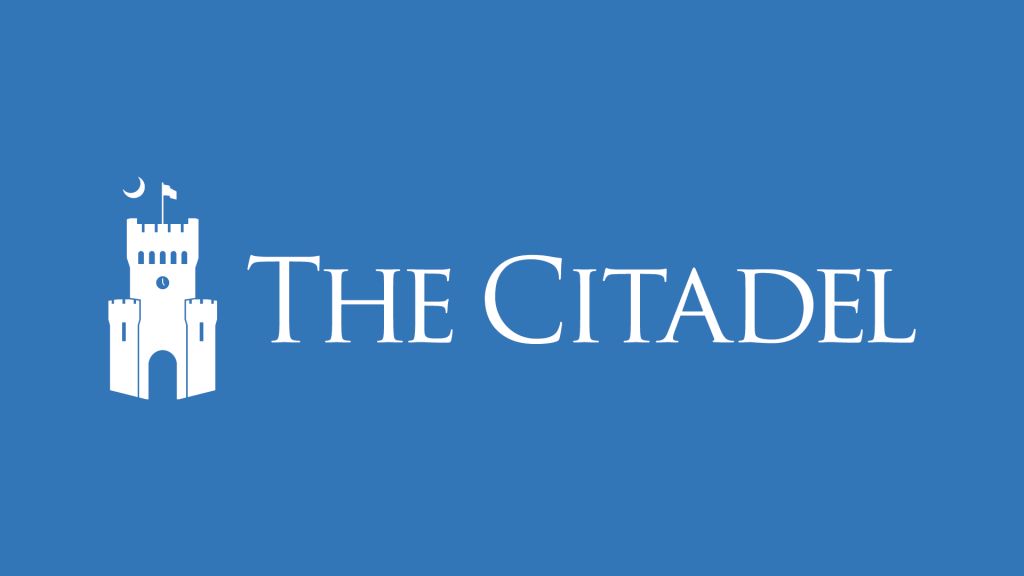 Cadet Matthew Miller was one of 59 students selected from 756 candidates across the country for the Harry S. Truman Scholarship. Miller, a junior cadet, from Kalamazoo, Michigan, who serves as an honor representative for the Corps of Cadets, is majoring in biology with a minor in American politics.  He plans to pursue a master's degree in urban and regional planning after graduating in 2019.
"Cadet Miller is a scholar, a sterling cadet, and, most of all, a leader who represents The Citadel's core values of honor, duty, respect," said Citadel President Lt. Gen. John W. Rosa, USAF (Ret.).   "I am proud of his accomplishments, and I look forward to following his career."
As a biology major, Miller has a keen interest in sustainability.  He serves as president of both BioCid, The Citadel biology club, and The Citadel Sustainability Committee.  He is the vice president of the Ethics Bowl team, and he has a 3.94 grade point average.
Miller is spending the spring semester in Washington, D.C., as a research and publications intern for the Environmental Law Institute.  His research projects include food waste reduction, private environmental governance, sustainable agriculture, small-scale fishing communities, and urban planning.
The Harry S. Truman Scholarship Foundation was created by Congress in 1975 as a living memorial to President Truman. The foundation has a mission to select and support the next generation of public service leaders, and the award has become one of the most prestigious national scholarships in the United States.
Annually, candidates for the Truman Scholarship go through a rigorous, multi-stage selection process. Recipients receive a $30,000 scholarship toward graduate school and the opportunity to participate in professional development programming to help prepare them for careers in public service leadership. Scholars will receive their awards in a ceremony at the Harry S. Truman Presidential Library and Museum on Sunday, May 27, 2018.