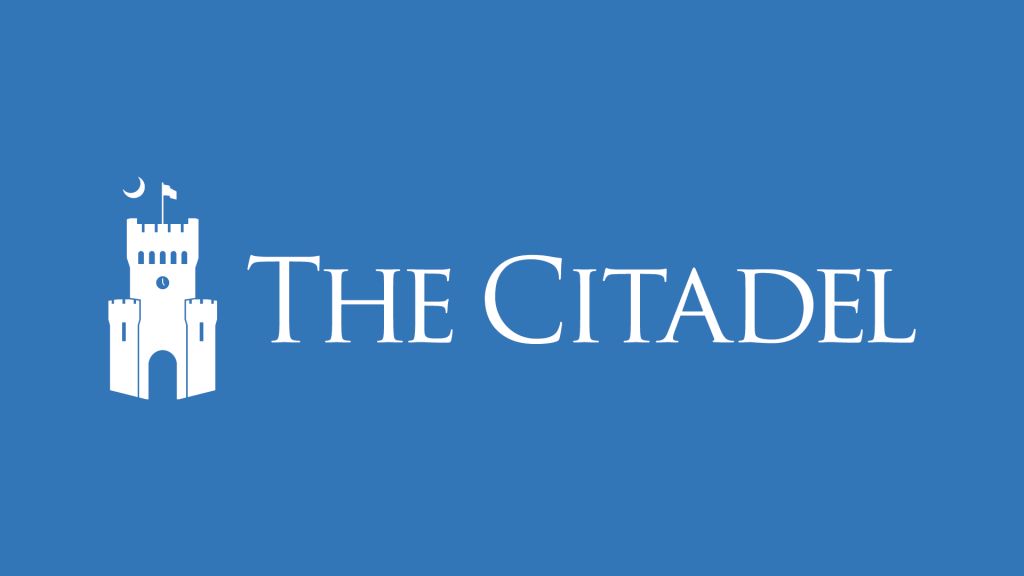 By Cadet Logan Miller, regimental public affairs officer and cadet athlete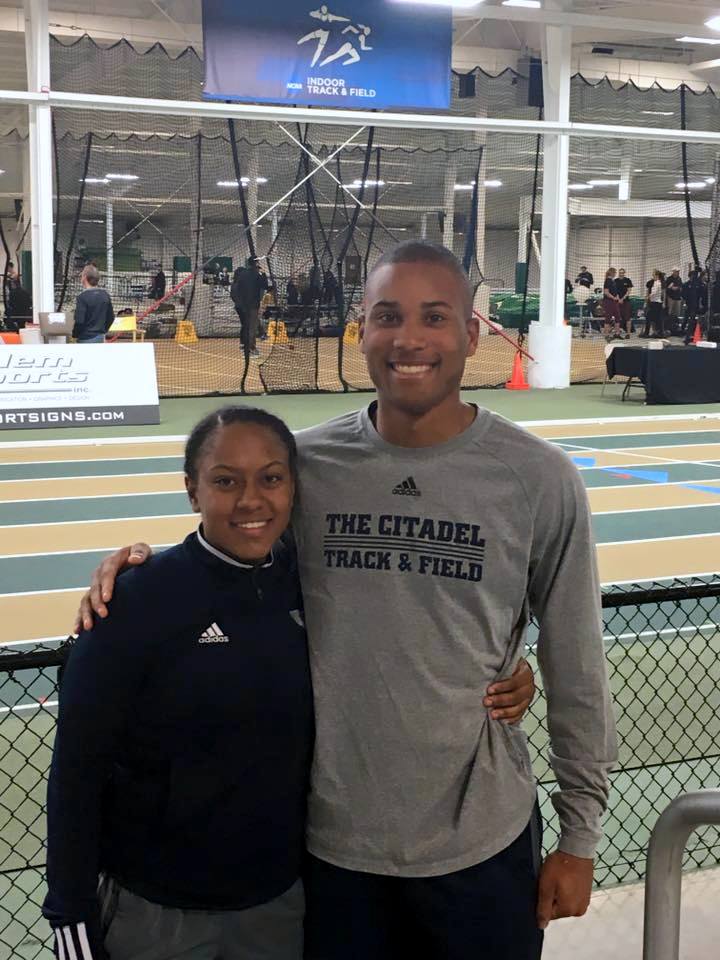 When I picture a student athlete, I always think about tightrope walking. Tightrope acrobats tread slowly and carefully over a thin rope suspended high in the sky.  The delicate movements require balance, determination and discipline. Similarly, college student athletes walk a tightrope between academic and athletic obligations every day.
There are a lot of us doing that walk. In the United States, more than 460,000 college athletes compete in 24 sports, according to the National College Athletic Association (NCAA). A study by the NCAA shows that these student athletes graduate at a higher rate than non-athletes do, with 82 percent of student athletes finishing their bachelor's degrees. That rate of success requires the determination to succeed on the playing field and in the classroom.
At The Citadel, leadership and ethics training, military rank responsibilities, civic service requirements and physical training intensify the student athlete's journey, making that tightrope seem longer and longer.
I am on the Bulldog track and field team. My days begin with weights and other physical training at 5:30 a.m. This is how the rest of the day goes: my company lines up for the breakfast formation and marches to the mess hall. Then we go to class. Next, I fulfill my leadership duties as the regimental public affairs officer and other tasks required by our military structure. Next, my company meets in the barrack for the lunch formation march, followed by more classes, labs and sports practice. Our track and field practices last three hours in the afternoons. If community service events are scheduled, we complete those next, then meet for the dinner formation and march. Finally, it is time for mandatory study hall, and that long-awaited chance to sleep before we start again.
Being a cadet-athlete is overwhelming at times but the payoff is unmatched according to those before me. Graduation is the finish line, and just like a track drill, I must be vigorous in executing the objectives on both sides of the field. It is common to be up very late finishing assignments and studying for exams to make up for the time practice consumes, despite mental and physical exhaustion. It is during those times when the words "determination" and "discipline" come clearly into focus.
Being a student athlete also teaches patience and humility. We spend a lot of time refining our skills only to encounter more pressure from faster, stronger and more experienced players and runners.  Where we may have once been high school all-stars, we find ourselves warming the benches in our early college years – that is where humility comes in. I did not get to travel to every track meet at first, which taught me patience. I know success is earned over time, not overnight.
The final lesson learned from being a student athlete at The Citadel is how to balance priorities. The difference cadet athletes make in coming together as a team to help people in our community can be significant. For instance, the track team helps with an organization that holds mini track clinics for kids. We also raise money each year to buy Thanksgiving meals for families in the area. Community service creates bonds between team members, develops marketable traits like sportsmanship and respect and instills a sense of balance when assessing priorities.
We do get tired, and sometimes frustrated, and sometimes we might even consider living a more normal college life that would allow more time for relaxing. However, with our fatigue comes the blessing of being equipped for success, along with the strong relationships we build with our fellow cadet athletes who become like family.  Our rigorous schedules teach us life lessons, instilling the determination and discipline we need for success in the real world, the balance we need to keep calm and the humility to realize that our goals need to center on things much bigger than ourselves to really make a difference going forward.
Cadet Logan Miller is the regimental public affairs officer for The Citadel Class of 2019. Miller, who is from Kannapolis, North Carolina, is pursuing a double major in exercise science and Spanish.