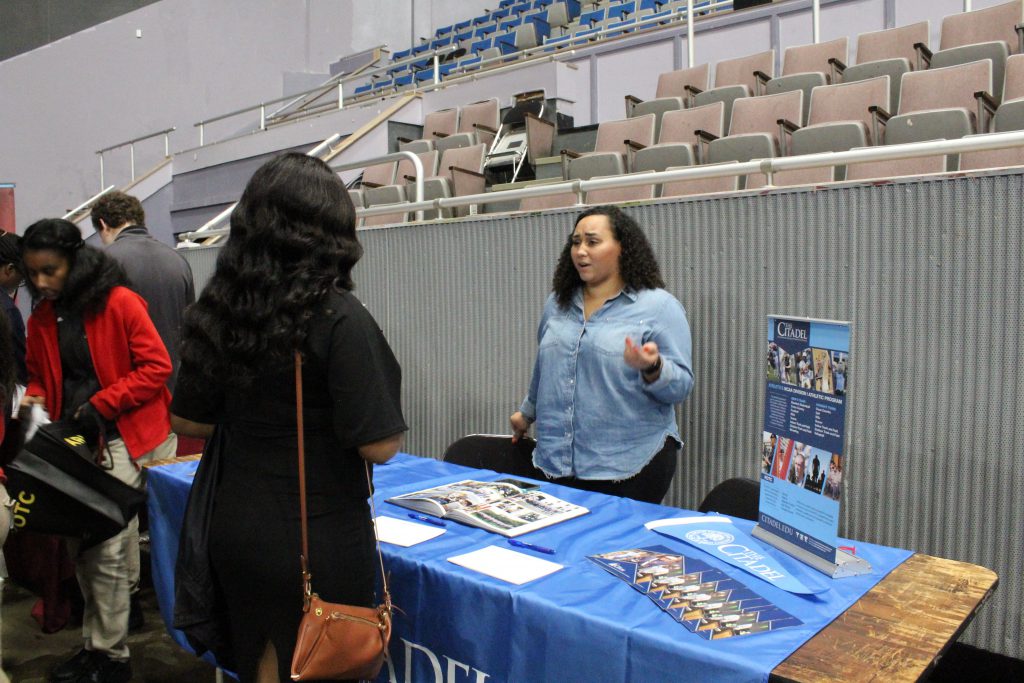 As seen in Birmingham Times, By Ameera Steward
Michael Williams, a student from Bessemer City High School, was in the right place at the right time last week.
Williams was one of dozens of students who attended the eighth annual Birmingham College Scholarship & Career Fair at The Boutwell Auditorium in downtown Birmingham on Thursday, Nov. 1.
The event is hosted by the Alabama College and Career Access Program (ACCAP).
"It's benefitting me because I can't afford to go to school like everyone else can so I do need the scholarships that they are offering me," said Williams.
The fair is designed to help Birmingham students who may not have access to colleges and universities.
"We wanted to do something to help the families that were here in the Birmingham area so we said let's bring colleges that will give away scholarships to kids who are deserving," said Frank Woodson, president of ACCAP.
Woodson said 50 universities attended the fair and would share information to 450 institutions that are part of the network.
A lot of scholarship money goes unused because officials are not able to match the student to the college and the college to the student and the fair is a way to connect colleges to the students, he said.
Many urban and rural children don't have the money to apply to schools. "Well, today they'll have 50 to 60 schools they can apply to without having to worry about the cost," he added.
Woodson said the partnership with the ACCAP, Birmingham City Schools and City of Birmingham has resulted in more than $140 million in scholarships over the past eight years and "for many kids it's a game changer."
Some recruiters were just as excited as students.
Ivy Anderson, admissions counselor for Murray State University in Kentucky, said, "I'm just super excited that the students are here asking good questions. It's so important, so I can tell that they've been prepared. They've come with their transcripts and letter of recommendation, which is awesome."
Even some parents were in attendance. Rachel Ifill, mother of a Shades Valley High School senior, said, "I love this fair, just listening to them talking about the scholarships that are being offered on site. I think that . . . confirms that you are working hard and this could be the payoff for it."
Desmond Holland, an admissions counselor at Fisk University in Tennessee, said that students who attend such fairs have an advantage because they learn about universities they didn't know existed or considered. "To stand before someone that's representing that institution allows them to gather more information and to be more inspired," he said.
Debbie Counts, the director of admissions for the College of Charleston in South Carolina, said it's always good to see a lot of students excited about higher education. "So I'm thankful that Birmingham has opened up their city to this program and allowed their students to come today," she said.
Janina Nobles, a child development and psychology instructor for Bevill State Community College in Sumiton, Alabama, said she actually used to bring her students to the fair.
"I love that they can get the interaction one-on-one. I love that some of the universities and colleges can actually give them feedback on site, and you just get such a diverse group of students that come through. I mean you have students that are interested in your two year program or technical program, certifications, those that are interested in getting a four year degree. So it's just kind of like this beautiful mesh of everything," said Nobles.