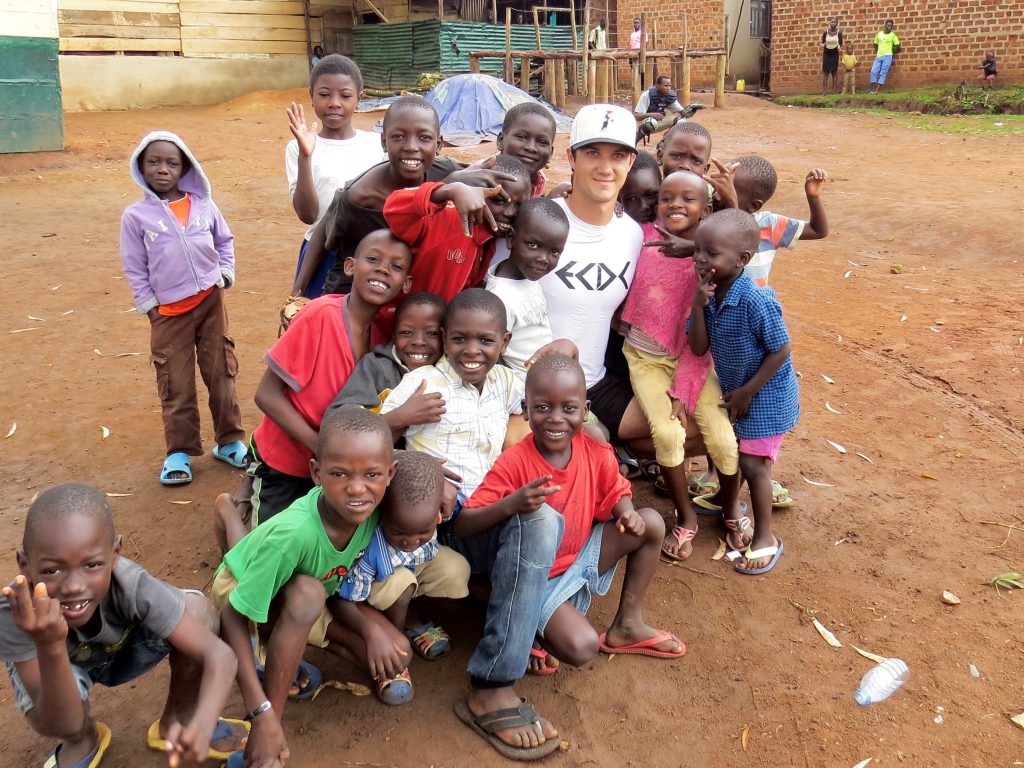 Connor Walsh's goal is to change the lives of children living in challenging, even destitute, environments. He is working to do this more than 7,500 miles away from where he says he developed a foundational set of principles as a servant leader.
"I want to improve young lives through the power of sports," he said. "And I hope to teach the values and life lessons I developed at The Citadel while on my mission."
Walsh is a Class of 2015 Citadel graduate who played on the Bulldogs baseball team for four years while he was a cadet. He appeared on the mound, at first base and in the outfield for more than 80 games. In the 2015 season, Walsh was selected to the All-Southern Conference first team by both coaches and the media and was named Louisville Slugger National Player of the Week. He was also named to the American Baseball Coaches Association/Rawlings Atlantic All-Region second team.
After graduating with a bachelor's degree in political science with a focus on military and international affairs, he pursued a career in professional baseball, which led to a coaching position in Australia. While there, he met his fiancée and eventually settled down in South Africa in 2017.
Now, he is a baseball coach for Play Sport4Life (PS4L), a non-profit organization based out of Cape Town, South Africa that provides opportunities for children who live in disadvantaged communities to participate in sports.
"I've been involved in sports for as long as I can remember, and besides The Citadel, baseball is one of the most influential things in my life," Walsh said. "I'm honored to be able to improve education, raise health awareness and build life skills all through doing what I love."
Enriching lives through sports
Many of the children PS4L serves lack basic life necessities, such as food, water, shelter and clothing. Through the organization, children are able to set aside the hardships in their communities and focus on a fun activity.
Additionally, the children's time with PS4L gives them a way to build beneficial social connections and learn about finding healthier alternatives to destructive activities, such as drug abuse and crime, which are often heavily present in their communities.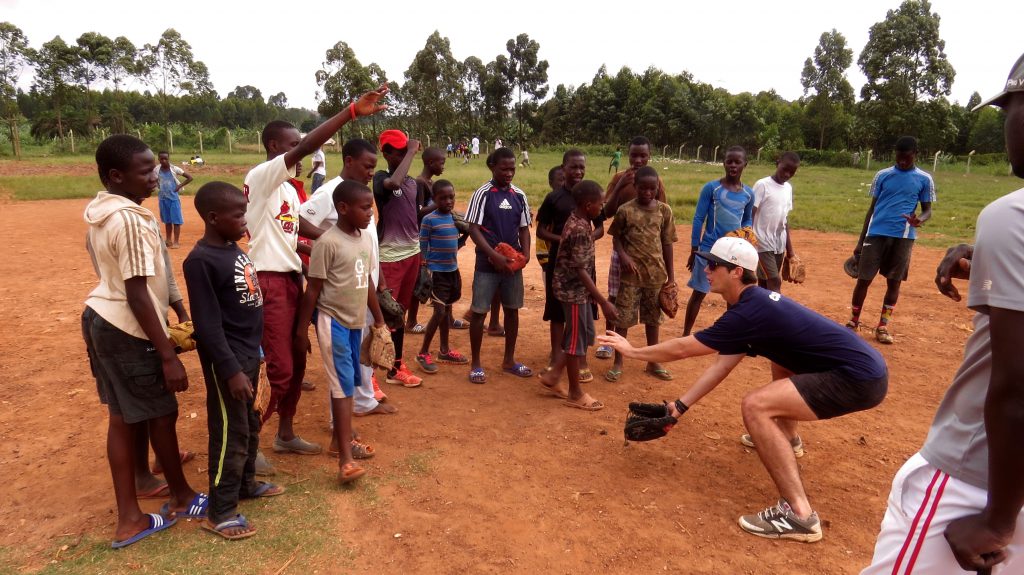 As a PS4L coach, Walsh has travelled throughout South Africa and Uganda and has worked with thousands of children on the fundamentals of sports. During his time with them, his experiences from The Citadel come in handy, he says.
"The Citadel gave me the character and strength to put others' interests before my own. Now, all of the high ideals instilled within me while there are being taught to children much less fortunate," he said. "I try to pass on the core values of honor, duty and respect as well as discipline, selflessness and integrity to each child I work with."
Continuing to give back
To further help the disadvantaged communities, Walsh co-founded Every Child Deserves a Chance (ECDC), an eco-friendly sports performance clothing line with a Kickstarter campaign that began July 1. Half of all profits from ECDC go toward purchasing sporting equipment, building facilities and educating and hiring local coaches in Africa.
"I want to provide as many children as possible with opportunities to participate in sports, but I cannot do it on my own," Walsh said. "Through ECDC and its partnership with PS4L, any individual around the world is able to contribute to this life-changing initiative."
To learn more about PS4L or ECDC, please contact Connor Walsh at connor@ps4l.org.za.