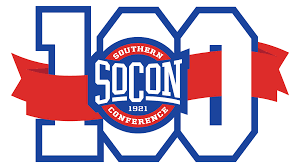 Two representatives from each school honored on annual teams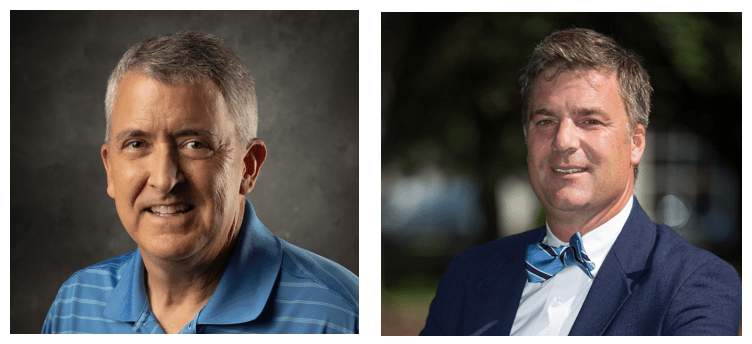 SPARTANBURG, S.C. – The Southern Conference named its All-Southern Conference Faculty and Staff Team on Thursday, with two representatives each from all 10 member schools being recognized by the league.
While the selections were left up to each institution's discretion, the recipients all shared the common characteristics of demonstrated service to the institution and contributions to campus life and the local community. Faculty members selected have demonstrated strong contributions to teaching, research and/or service, while staff members are being recognized for bringing out the best in others and creating conditions for success.
The faculty and staff recipients include: The Citadel's Dr. Chip Taylor and Henry Bouton; ETSU's Dr. Virginia Foley and Janet Stork; Furman's Dr. Marian Strobel and Todd Duke; Mercer's Dr. Mahkin Thitsa and Matt Brownback; UNC Greensboro's Dr. Jeremy Bray and Amy Collins Moore; Samford's Dr. Celeste Hill and Paige Mathis; Chattanooga's Dr. Christine Benz Smith and Endia Butler; VMI's Col. Timothy Hodges and Chief Michael Marshall; Western Carolina's Dr. Kelly R. Kelley and Courtney Gauthier; and Wofford's Dr. Anna Catllá and Lisa Lefebvre.
Dr. Chip Taylor, The Citadel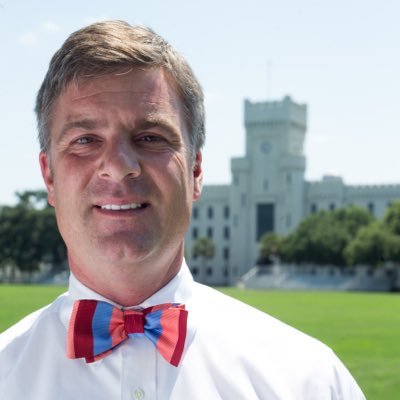 The Citadel's Dr. Chip Taylor is the Head of the Department of Psychology in the School of Humanities and Social Sciences. For over a decade, Taylor has served as the institution's NCAA Faculty Athletics Representative. In that capacity, he has been a tireless advocate for student athletes and for student athlete well-being. Most recently, he has led the charge to establish psychology resiliency coaches to assist student-athletes and cadets on campus. In addition, over the past two years he has served on the Executive Committee for The Center for Performance, Readiness, Resiliency, and Recovery. He serves as the chapter advisor for Chi Alpha Sigma, the national honors society for student-athletes, is a member of the SoCon Executive Committee, and is a past president of the Southern Conference. In addition to his work on various committees within the SoCon and at The Citadel, Taylor was instrumental in establishing the Fulbright Canada Research Chair in Humanities and Social Sciences which will focus on exploring concepts of leadership and ethics from a research and scholarly perspective.
Henry Bouton, The Citadel
Henry Bouton is the Director of Intramurals and Extramural Sports at The Citadel through the Department of Health and Human Performance. He schedules, organizes and carries out the day-to-day operations of more than 20 intramural sports on campus. A 1980 graduate of The Citadel, Bouton is an ambassador for The Citadel in the way he treats members, visitors and cadets, developing relationships and treating everyone with courtesy and respect while upholding The Citadel's Core Values of Honor, Duty and Respect. Because of the work he does in the classroom and on the field of play with cadets enrolled in the Sports Officiating class, those students develop a sense of authority that comes from knowledge acquisition; they are shown how to handle their own mistakes professionally and they are given the opportunity to practice maintaining a cool head.
Dr. Virginia Foley, ETSU
Dr. Virginia Foley is a professor in ETSU's Department of Educational Leadership and Policy Analysis and serves as program coordinator for the Administrative Endorsement master's and doctoral programs. She has served the university in a number of leadership positions including President of the Faculty Senate and the faculty Trustee on the ETSU Board of Trustees. She serves the university on numerous committees, including the Academic Portfolio Review committee and the Institutional Review Board and is a mentor to other faculty. Her work takes her into the area schools, where she helps principals develop their leadership and professional skills. Foley has been part of the Graduate School Thesis and Dissertation Bootcamp program and can often be seen helping students from other programs in addition to working with her own students. She goes above and beyond to build community with the doctoral students in her program. Even though her program is online, her students choose to come to Johnson City throughout their program to meet with Foley and she hosts them for meals at her home. She regularly attends their events, from the Bluegrass exhibitions and music department concerts to theatre performances and sporting events.
Janet Stork, ETSU
ETSU's Janet Stork is the Event and Project Coordinator for the College of Public Health. An ardent supporter of ETSU athletics, she has organized the College's tailgating efforts for every football game, as well as an annual Family Day for faculty and staff and their families to attend a women's basketball game. At the tailgating event, Stork has several posters created that show every College of Public Health student that is on a sports team, in the marching band, or is a member of the cheerleading, dance or spirit squad. Stork conceptualized and now organizes the College's Pinning and Hooding ceremony each semester, as well as the annual Student Awards ceremony. Stork came to ETSU in April 2010 to serve as the Executive Aide in the Office of the Dean in the College of Public Health before transitioning in 2018 to her current position. In her role, she also serves as the coordinator for the Tennessee Institute of Public Health. Stork has twice earned a College of Public Health Outstanding Support Staff Award (2012, 2018) and earned individual Dean's Recognition for Outstanding Contribution in 2011 and 2019 and group honors four times.
Dr. Marian Strobel, Furman
Dr. Marian Strobel is the William Montgomery Burnett Professor in History at Furman. The Chair of the History Department from 1999-2010, she has served on a myriad of committees at Furman and has been the recipient of the Meritorious Teaching Award and the Maiden Invitation Award for excellence in the classroom. She has also been an active participant in the First Year Seminar program and was a member of the original task force that implemented that project. Currently a Shi Sustainability Fellow, Strobel studies the history of women's higher education and American politics after World War II, as well as African-American history. She has presented her research in sessions at such prestigious venues as the annual conferences of the Organization of American Historians, the Southern Historical Association, and the American Historical Association. She has also been a member of special teaching-based and has been part of Furman faculty foreign study trips to Canada, Jamaica, Cuba and Mexico. During numerous May terms since 2014, Strobel has co-directed a study away class on "War and Remembrance" that commemorates the centenary of World War I and travels to England, France and Belgium.
Todd Duke, Furman
Todd Duke, a member of the Furman community since 1997 and Furman's Heller Service Corp Staff Member of the Year selection for the 2018-19 school year, serves as associate athletics director of facilities and game operations, with direct oversight and management responsibilities for all scheduled events involving Timmons Arena and athletic facilities. Before becoming a member of the Furman athletic department in 2013, he served as business manager and director of operations for Timmons Arena (1997-04) and later associate director with university conference and event services. In addition to his Furman work duties, he has served as faculty advisor to Furman's chapter of Fellowship of Christian Athletes since 2015.
Dr. Mahkin Thitsa, Mercer
Dr. Mahkin Thitsa is an Associate Professor in the Mercer University School of Engineering, having joined the faculty in 2013 after serving as a Research Assistant Professor at Old Dominion, her alma mater. Her research interests include nonlinear systems and control theory, model-free control and data-driven control strategies. She has successfully applied control methods to photonic devices, unmanned aerial vehicles and traffic flow networks. As the director of the Cyber-physical Systems and Control Laboratory at Mercer University School of Engineering, she has mentored a large number of undergraduate students, including four who have been selected to receive a prestigious Barry M. Goldwater Scholarship. She has published numerous journal articles and conference proceedings with her undergraduate researchers as co-authors.
Matt Brownback, Mercer
Mercer's Assistant Athletic Director for Student-Athlete Support Services, Matt Brownback joined the Bears' athletic staff in 2013 as a graduate assistant coach for the men's basketball program before being hired in 2015 as an Academic Coordinator of Student-Athletes. In 2016, he was promoted to Director of Student-Athlete Support Services before being promoted to his current position in 2019. His work, offering advising as well as coordinating all aspects of their academic support, serves to provide a positive experience for Mercer's student-athletes as they negotiate their academic and athletic paths. He and his team have also played a large role in Mercer winning the SoCon's Barrett-Bonner Award for placing the largest percentage of student-athletes on the conference academic honor roll. Mercer has earned the award each year since joining the Southern Conference.
Dr. Jeremy Bray, UNCG
Dr. Jeremy Bray is the Jefferson-Pilot Excellence Professor of Economics and Interim Head of the Department of Economics in the Bryan School of Business and Economics at UNCG. Since joining UNCG in 2013, he has fostered transdisciplinary health and wellness research within the Bryan School and across the university through his leadership and mentoring of faculty and students. Bray conducts research on the economics of health behaviors and has served as principal investigator or co-investigator on numerous economic evaluations funded by federal agencies such as the National Institutes of Health, the Centers for Disease Control and Prevention, and the Substance Abuse and Mental Health Services Administration. His publications have been referenced thousands of times by other researchers and have had a profound impact on public health by supporting the resource allocation decisions of federal, state and local policymakers, as well as employers, both nationally and internationally.
Amy Collins Moore, UNCG
Amy Moore is the Business Officer and Executive Assistant to the Dean in UNCG's College of Visual and Performing Arts. In addition to these duties, she is the Affirmative Action Officer and manages Human Resource Management at the Dean's level, which includes faculty and staff searches and personnel paperwork for faculty, staff and students. On staff at her alma mater since 2003, Moore serves on the Staff Senate and is currently on the Personal and Professional Development Committee and has been the Secretary and served on the Staff Recognition Committee in the past. She previously worked as the Executive Director for the Make-A-Wish Foundation of Central and Western North Carolina, Chapter Director for Operation Smile, and President of the Greensboro Jaycees. As a wife and mom to three daughters, she spends her free time as a Girl Scout Co-Leader and a member of the Greensboro's Woman's Club and is active in her daughters' school PTSAs.
Dr. Celeste Hill, Samford
Dr. Celeste Hill is an associate professor in the Department of Human Development and Family Science, also serving as the faculty advisor of Samford's student chapter of the National Council on Family Relations (SUNCFR) and as an advisor for underclassman. Hill, who holds four degrees from the University of Alabama, including a Ph.D. in educational psychology, currently teaches Infant and Child Development, Gerontology and the Family, and Family Life Interaction. Hill's areas of interest include experiential education, online learning and development during late adulthood. Prior to becoming a full-time faculty member at Samford, Hill, who became certified as an online instructor and as a national peer reviewer for Quality Matters, earned the Stephen Shank Recognition for significant contribution to learner success at Capella University for the 2012 and 2013 academic years.
Paige Mathis, Samford
Paige Mathis serves as Samford's Assistant Director of Athletics for Academics. In her eighth season, Mathis oversees the Academic Enhancement Program for Student-Athletes and is the primary academic counselor for the Bulldogs' football program. Prior to her current role, Mathis served as the academic counselor for six sports and a tutor coordinator at Samford. Her passion for athletic academic service stems from her commitment to assisting student-athletes succeed not only on the field or court, but also in the classroom.
Dr. Christine Benz Smith, Chattanooga
Dr. Christine Benz Smith has been at Chattanooga in several capacities since 2001 and currently serves as the Director of the School of Nursing and the Chief Health Affairs Officer. Smith, who holds the rank of UC Foundation Associate Professor, is a member of the UT System COVID-19 Task Force, the UTC COVID-19 Campus Support Team, Emergency Operations Command, the Facilities Use Committee, and the Implementation Task Force and served on the Fall 2020 Task Force chairing the Campus Safety and Risk Management subcommittee. She has been awarded the Carolyn and Roger G. Brown Community Engagement Award, the UT System President's Connect Award, the Outstanding Research and Creative Achievement Award for the College of Health, Education and Professional Studies, the Dean Stinnett Award for the College of Health Education and Professional Studies, and the Girls' Inc. Unbought and Unbossed Award, and was named one of the ETSU College of Nursing Top 60 Alums. She also earned the Boys and Girls Club of Chattanooga Keystone Award and the Dedicated to Youth Service Award. She is an American Lung Association Woman of Distinction.
Endia Butler, Chattanooga
Endia Butler is the Student Employment Coordinator for the Financial Aid Office at Chattanooga. She is responsible for Federal Work Study, Academic Service and Job Location and Development. Butler is passionate about partnering with other departments on campus to create programs that focus on the career and personal development of underrepresented students. In 2020, Butler and Dr. Lisa Piazza, Director of the Office for Undergraduate Research and Creative Endeavor, created the Undergraduate Research Training Opportunity Program Scholars, a program that provides students an opportunity to learn research methodology and work as a research assistant under a faculty mentor. Butler teaches one of the First Year Experience courses and is an active volunteer in the First-Generation Program at UTC. She received the Chancellor's Blue Ribbon Award in April 2020 for the impact she has had on one of her first-generation mentees. Butler earned her undergraduate and master's degrees at UTC and was selected to participate in the inaugural class of the GOLD (Graduates of the Last Decade) Leadership Academy.
Col. Timothy Hodges, VMI
Colonel Tim Hodges, who currently serves as Professor and Head of Physics and Astronomy as well as Faculty Athletics Representative for VMI Athletics, has served the Institute as a distinguished member of the VMI faculty in a teaching career that spans nearly four decades. His teaching interests are in the areas of solid mechanics, dynamics and finite element analysis. After graduating from VMI in 1980, Hodges began his teaching career on post and was instrumental in the development of VMI's mechanical engineering program. He went on to earn a Ph. D. in mechanical engineering from the University of Virginia and continued to make a lasting impact in the Mechanical Engineering Department, where he served in many roles including department head and head of the engineering division. Hodges has received numerous awards throughout his tenure, including the Thomas Jefferson Teaching Award, the VMI Distinguished Teaching Award, the VMI Institute Achievement Medal (twice), and the Charles S. Luck, Jr. '20 Institute Professorship. He has taught over 25 courses during his tenure and has served on numerous VMI committees and service initiatives supporting both cadet and faculty development.
Chief Michael Marshall, VMI
Chief Michael Marshall has served the last 14 years as Police Chief for the Virginia Military Institute. The 32-year public safety professional has served in and led many areas in various departments, including Patrol, Investigations, Internal Affairs, Special Operations & Dignitary Security, Emergency Preparedness and Recruiting & Training. Marshall established and administers VMI's Game Day Safety and Security Protocols. He provides key leadership in the overall strategic direction of Central Dispatch and the overall combined locality shared agreement in supporting and improving these services. Marshall leads the important safety and security implementation to support VIP visitors to Post. During his tenure, many national and international dignitaries have been welcomed, including a U.S. President, U.S. Vice President, Secretary of State, Secretary of the Army, Secretary of Defense, and the Governor of Virginia multiple times.
Dr. Kelly R. Kelley, Western Carolina
Since 2010, Dr. Kelly R. Kelley she has served as the University Participant Program Coordinator, Consultant, and now Director. Kelley is also an Associate Professor of Inclusive/Special Education. She has published 33 book chapters and articles and presented at more than 165 conferences. Her research interests include secondary transition, independent living, and inclusive postsecondary opportunities for individuals with intellectual disability. The two-time graduate of Western Carolina, who also holds a Ph.D. from the University of North Carolina at Charlotte, recently wrote a book called Teaching, Including, and Supporting College Students with Intellectual Disabilities.
Courtney Gauthier, Western Carolina
Courtney Gauthier has served as the Associate Director of Career Integrated Learning with the Center for Career and Professional Development at Western Carolina since 2017. She has worked in the field of career development since 2006, working with career centers at both public and private institutions. Gauthier works with students to make meaning of their college experiences and helps them select majors, explore interests, identify and reach goals, and develop competitive application materials to launch successfully into their next steps. She collaborates with faculty and staff to develop workshops targeted to the needs of their students and their curriculum and is passionate about bringing career development conversations into classrooms and student meetings across campus.
Dr. Anna Catllá, Wofford
Dr. Anne Catllá is an Associate Professor of Mathematics, Coordinator of the Applied Mathematics Concentration, and Director of the Center for Innovation and Learning at Wofford, where she has been teaching since 2008. Catllá's classes and research interests center on the application of mathematics to a variety of fields. Recently, her research has focused on social justice and looking at how districts are drawn using techniques to detect possibly gerrymandered congressional districts. In her classroom and in her work directing the Center for Innovation and Learning, Catllá seeks to create inclusive spaces that give all learners the opportunity to grow in their understanding of a topic of study and to apply that understanding to other aspects of their educational and professional lives. Catllá was the recipient of the 2014 Roger Milliken Award for the Excellence in Teaching of Science.
Lisa Lefebvre, Wofford
Lisa Lefebvre is the director of employee wellness and medical services at Wofford. Before coming to Wofford, she worked as a nurse at AnMed, Duke University Medical Center, Spartanburg Regional Hospital, The American Red Cross, and Converse College. Lefebvre has always been a strong advocate for health and wellness on campus. Over the past nearly 10 years, she has worked with students, faculty and staff to increase fitness and wellness on campus, to stop smoking, and to increase access and availability of immunizations. Most recently, has been an important leader in the College's COVID response team.