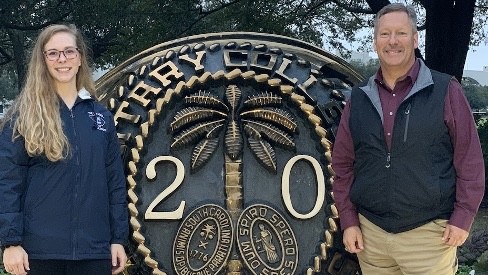 Regardless of the type of degree Citadel cadets and students pursue, they're all a member of one family — The Citadel family.
And with that comes a special tradition — a unique legacy.
"Having my younger brother as my legacy presenter is a special moment for me," said Erin Alanna Neil, an Intelligence and Security Studies Master's student. "We chose very different routes with our undergraduate careers. However, my time as a graduate student overlapped with his time as a cadet. Although our experiences here are very different, we still share a bond over the time we spent together at The Citadel."
Graduation usually presents a special opportunity for students to receive their diplomas on stage from a parent or another close family member who is a Citadel graduate. But being a legacy student means more than a moment on stage.
"I take great honor in being a Citadel graduate alongside my grandfather, Thomas Brinson, Class of '61, said Matthew Anderson, who will soon earn his Master's of Business Administration degree. "He has been one of my greatest supporters, and he knows how hard I've worked to earn this MBA. We were really looking forward to putting a bow on this experience at May commencement, but we don't need a stage for me to know that he is proud of me."
The Citadel Graduate College Class of 2020 has 16 legacy students. Each legacy graduate was invited to submit photos of themselves, along with their legacy presenter.
The names of both students and the alumni, as well as self-submitted photos, are as follows:
---
Graduate: Matthew Brian Anderson
Alumnus: Thomas W. Brunson '61
"[My grandfather] has been one of my greatest supporters, and he knows how hard I've worked to earn this MBA."
---
Graduate: William Barr Bailey

Alumnus: Wendell Barr Bailey Jr, '99

"I am excited to earn my degree from such a highly esteemed organization, and it makes me so proud that I get to follow in my father's footsteps."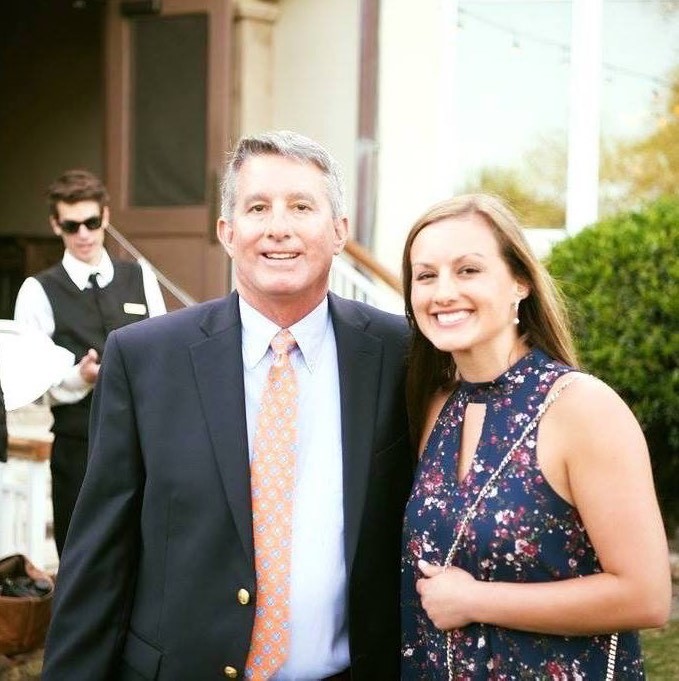 Graduate: Catherine Elliott

Alumnus: John Avery Elliott, '81

"I am so thrilled to be able to share my graduation experience with my Daddy, who graduated from The Citadel as a cadet. It is special to say that I earned my graduate degree at his Alma Mater."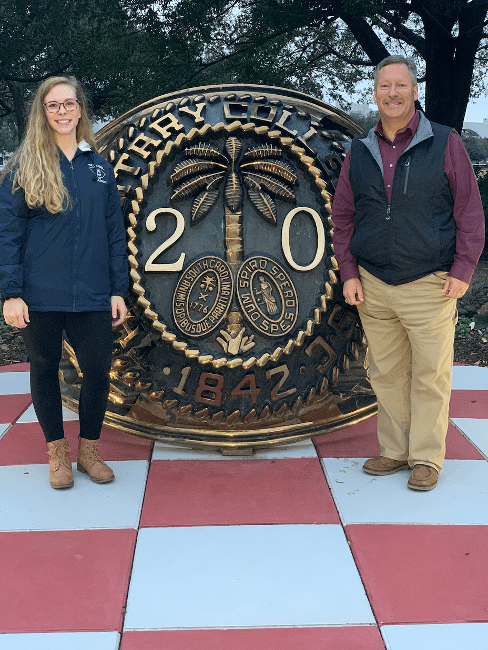 Graduate: Ariel Lindsay Linder

Alumnus: Aaron Linder '88

"After hearing all my dad's stories growing up and visiting campus often, I couldn't wait to pursue my dreams of being an engineer and a legacy graduate."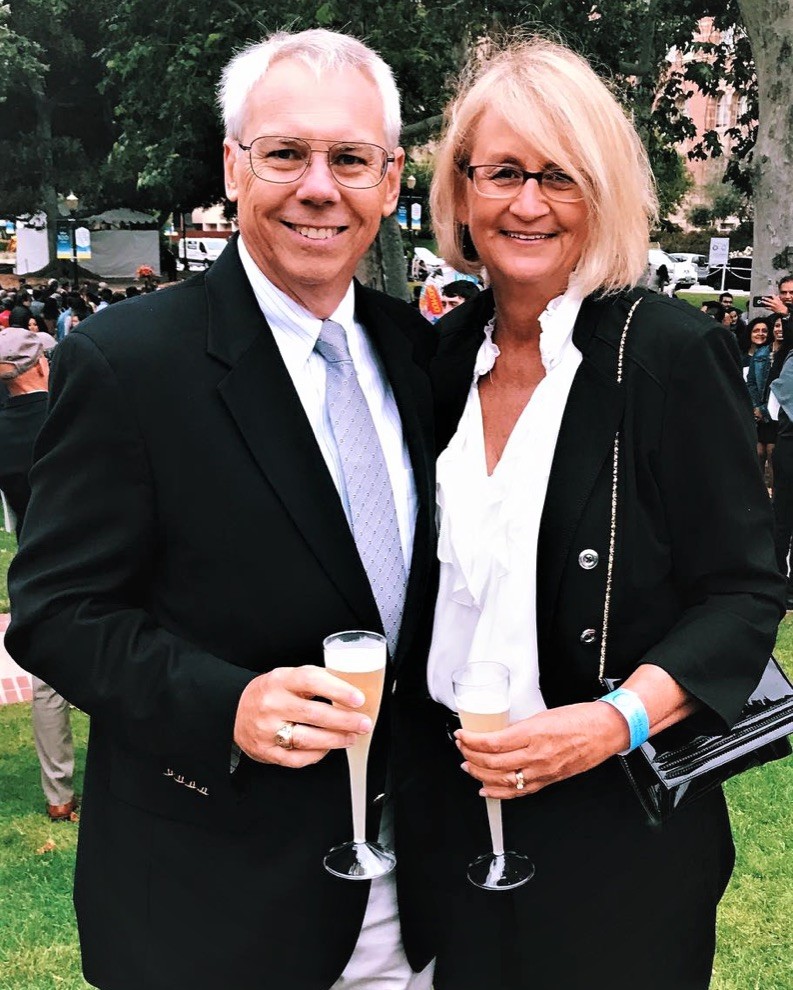 Graduate: Sara Moeller Massey

Alumnus: Andrew N. Massey' 83, '85

"It's an honor to become an alumna of The Citadel. Pursuing this graduate degree would not have been possible without Andy's encouragement, support and sacrifice.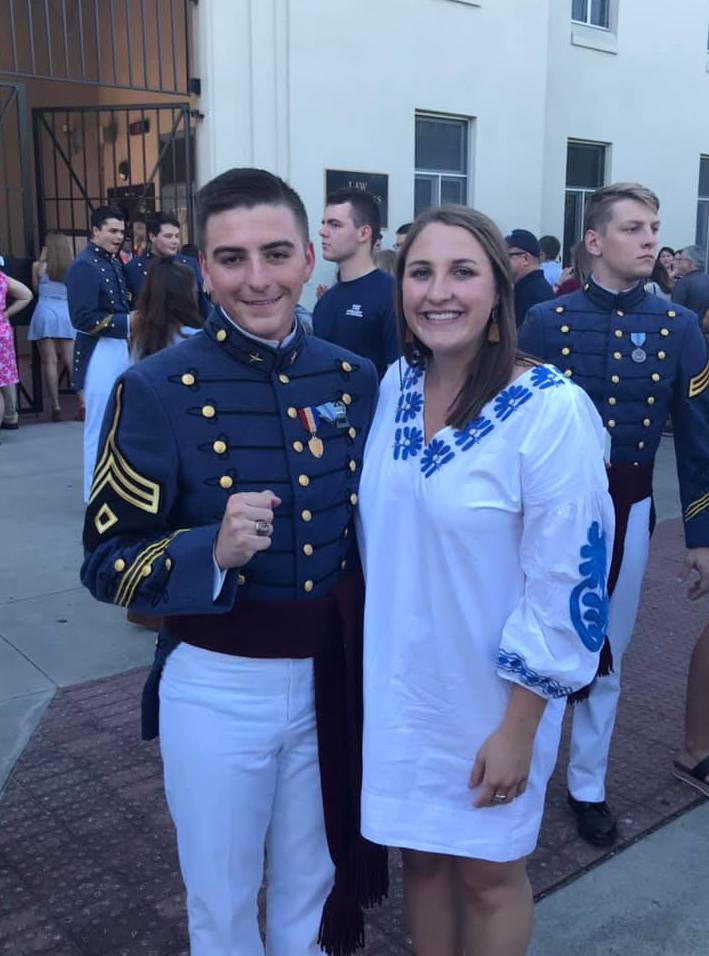 Graduate: Erin Alanna Neil

Alumnus: 2nd Lt. Peter Monfore Neil II, USA, '19

"Having my younger brother as my legacy presenter is a special moment for me. We chose very different routes with our undergraduate careers, however, my time as a graduate student overlapped with his time as a cadet."
---
| | |
| --- | --- |
| Student Name | Alumnus Name |
| Chalk, Maelda Miranda | Richard Eugene Chalk, Jr. '74 |
| Darby, Brendan Davis | H. Darrel Darby II' 85 |
| Fehrmann, Catherine Grace | Col. Douglas H. Fehrmann, USAF (Ret.), '83 |
| Fosberry, Martin James III | Martin James Fosberry Jr. '85 |
| Frye, Nicholas Edward | Walter Elbert Watson III '61 |
| Madden, Thomas Albert | Michael T. Madden '79 |
| Martin, Samuel Vinson | Vinson L. Martin'73 |
| McKenna, John Patrick | Nicholas John McKenna'17 |
| Redman,Rebecca Nicole | Detrya Youngblood '10 |
| Seagle, Justin | CAPT James M. Seagle, USN (Ret.), '78 |