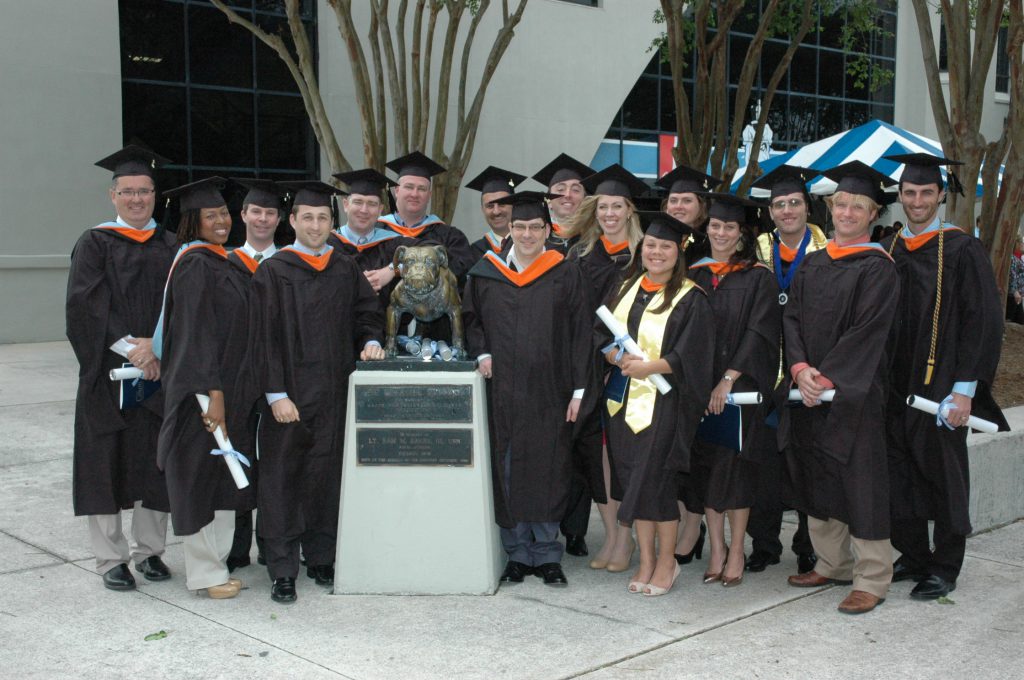 Whether you're looking to switch jobs or become more valuable in your your current role, a Master of Science in Project Management may help you achieve your goals.  Project managers work to make ideas happen and are needed in every industry, from tech to healthcare and even finance.
Check out these six benefits of The Citadel's graduate program in project management:
1. Industry demand for project managers

There is a huge demand in industry for project managers, and it's expected to increase this year and in the years to come. According to the Project Management Institute, American industries will need 87.7 million project managers by 2027.
2. The skills are applicable to all industries
The beauty of project management is how versatile it is. Project managers demonstrate excellent leadership skills to guide teams to success in every field. Whether you're flexing your finance skills through cost control, or using your best judgement in risk management, those same skills are essential to all industries. Even soft skills, such as motivation and team building, will be essential to any successful project team, no matter what industry you are working in.  
3. It's a great way to make a career change (or boost your salary)
Project management is not only in high demand, it opens up opportunities for a pay hike or career change. Project management jobs often pay high salaries – in fact, the national average is $92,000.
4. It will prepare you for the PMP exam
This program will help you prepare for the PMP exam. In fact, The Citadel's project management students have a 95% pass rate on the first try. The program is one of only 68 graduate programs in the United States accredited by the Project Management Institute's Global Accreditation Center (GAC) –the same organization that facilitates the PMP.
5. It's flexible
The Citadel Graduate College prides itself on offering flexible scheduling, because they know how busy you can be. The master's program can be completed in as little as 1.5 years. Courses are offered in the evening, and some can be completed online. You can further customize your graduate studies by choosing between a Master's degree and a graduate certificate in project management. Plus, admission is rolling, which means you can start in the fall, spring or summer.
Choose the plan that works best for you and complete the degree you want on your own schedule, without having to sacrifice your life or wait another year. Most of the students in the program are working professionals with families. Busy schedules and outside obligations do not hinder their success.
6. It has a great reputation
The Citadel has the only GAC-accredited graduate program in project management in South Carolina. The program is taught by The Citadel's School of Engineering, named by U.S. News and World Report as one of top engineering colleges of 2019. For eight consecutive years The Citadel has been named the #1 Public College in the South for colleges offering up to a master's degree. The Citadel is also named the #1 College for Veterans in the South. 
---
Learn more about the Master of Science in Project Management at citadel.edu/root/pmgt