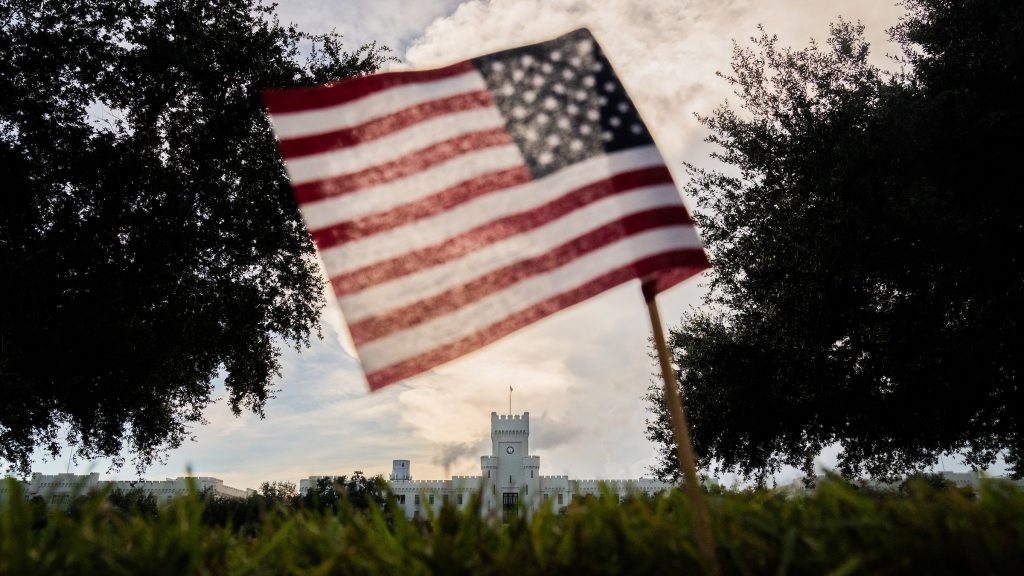 The Lowcountry's heroes will be remembered on Nov. 11 during a tribute ceremony at the North Charleston Performing Arts Center.
The event, featuring Lt. Colonel Frederick Whittle, USMC (ret), will take place from 10:00 a.m. – 12:00 p.m.
"A 1980 graduate of The Citadel, Lt. Col. Whittle entered the Marine Corps in 1980 as an infantry officer and was designated as a naval aviator in 1984, flying in 36 combat missions in the 1991 Persian Gulf War. He is an Olmsted Scholar and holds a graduate degree from The Fletcher School of Law and Diplomacy at Tufts University. He retired from the service in 2000," a press release read.
Lt. Whittle has remained very active in the community, serving roles with the Coastal Carolina Council of the Boys Scouts of America, the Coastal Boys Council, The Exchange Club of Charleston, and the Boys & Girls Clubs of the Trident Area. He was also the past National President of The Citadel Alumni Association, his Class (Fundraising) Chairman for The Citadel Foundation, and Director of The Citadel Trust.
Mayor Keith Summey and City Council members will be at the ceremony.
Those looking to attend are asked to register ahead of time by calling 843-745-1028 or emailing cdambaugh@northcharleston.org by Nov. 4.
Face coverings will be required and social distancing will be followed.