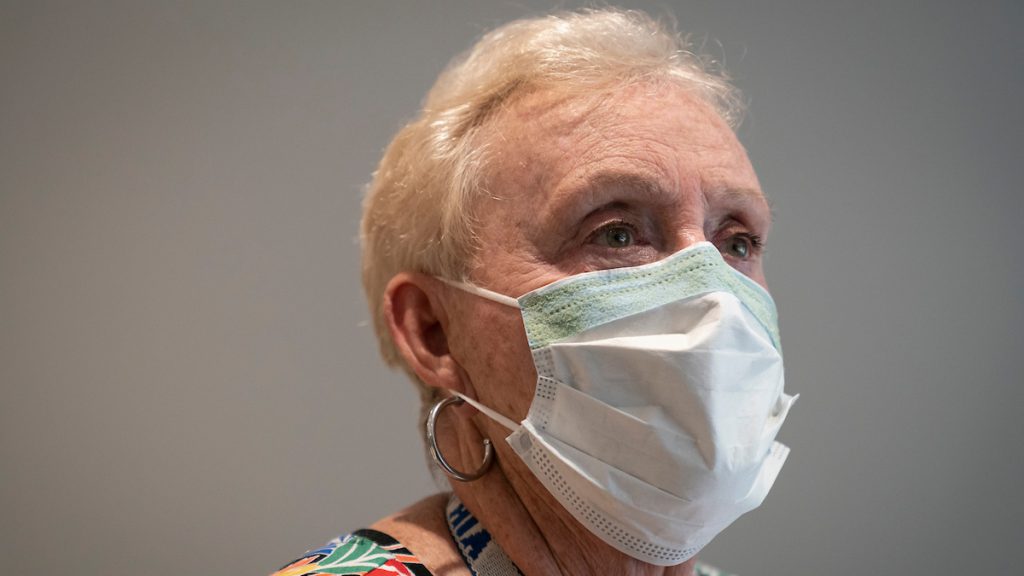 She's been through eight commandants and 35 regimental commanders. Two of her four sons are graduates. One grandson is a graduate, and in 2021, another grandson will graduate. Susan Redmond began working at The Citadel as a data processing specialist in Bond Hall in 1985, but she was bored with the job. A year later, when an administrative position for disciplinary matters in the Commandant's Office opened, she jumped at the opportunity. In the 34 years since her move to Jenkins Hall, she's become a mother figure to scores of cadets, especially those with a penchant for mischief or those she calls her "customers." And these days, many of her customers are the sons and daughters of former customers.
"I really enjoy working here," she says. "We've had some bad days, but there's never had a day that I didn't want to be here. There's never been a day that I regretted being here. The school has done so much for me and my family."
The corona virus and the quarantine is just another piece of the college's history that Redmond has been witness to. "There have been so many things that have happened on this campus in the years that I've been here. I look around campus right now, and it seems so strange. The saddest is the young men who were killed in the Gulf War. I knew every one of them, and I knew them well. Their deaths were tragic."
Currently, Redmond is outfitted in a mask and gloves, helping out with the yearbook distribution process. As cadets return to campus to clear out their rooms in the barracks, they stop by Mark Clark Hall where Redmond checks off their names.
When Redmond's grandson, Adam Russell, a rising senior cadet who will serve as Victor Company commander, opens the door, Redmond's eyes light up. "Put your mask on and get over here and give your nana a hug," she says.
Russell has been coming to campus for as long as he can remember. At homecoming in November, his grandmother was made an honorary life member of The Citadel Alumni Association, and her celebrity status has rubbed off. "I'm definitely known as Mrs. Redmond's grandson. She's the angel of the Corps. Everybody loves her."
Three years ago, Redmond's husband, Robert, a retired civil engineer at the Charleston Air Force Base, passed away, leaving Redmond alone in their North Charleston home, but with three sons and 10 grandchildren and a Citadel family that numbers more than Redmond can quantify, she is never alone.
"A lot of alumni came to my rescue to help with legal and financial matters—they knew that I was struggling, and they came to help. It made me feel that I did something right when they were here."