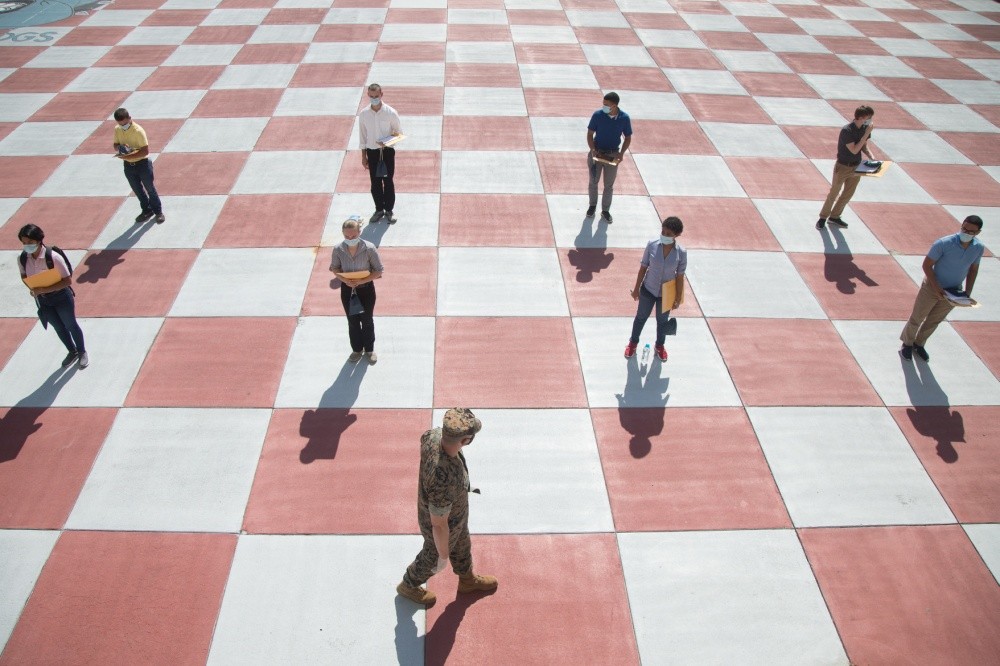 Photo above: U.S. Marine Corps photo by Staff Sgt. Rebecca L. Floto
The Citadel's Charleston campus looked a little different in the late spring and summer months, but not just because campus closed for cadets and students due to the pandemic. Instead of cadets being issued gear on the red and white checkered quads of the college's barracks, it was Marine recruits, called poolees.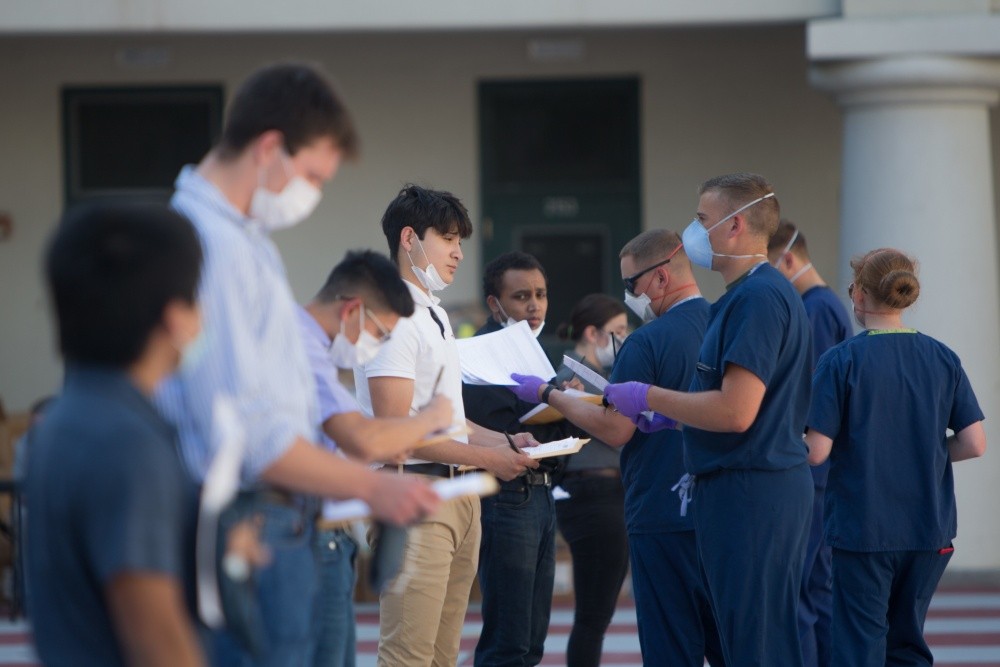 On May 4, the U.S. Marine Corps began bringing its Eastern Region recruits to The Citadel campus for two weeks of observation before transporting them to the recruit depot at Parris Island where they would begin Marine boot camp.
Medical screenings with systematic temperature checks were used to monitor for COVID-19, to assist in keeping the virus from spreading at Parris Island.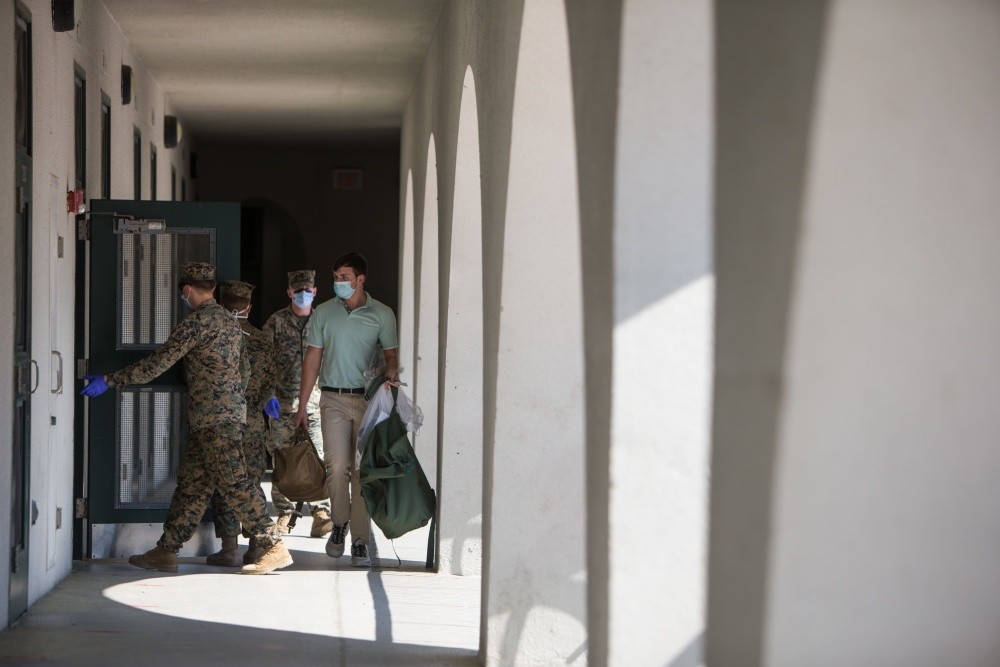 About 300 poolees arrived and departed every two weeks for 12 weeks, with approximately 300 Marine personnel also on campus to facilitate the operation.
The Marine Corps Times reported that The Citadel was chosen for staging because it is "uniquely postured to support the type of supervision and training we were looking to conduct based on the layout of their barracks and proximity to the Depot and major airports."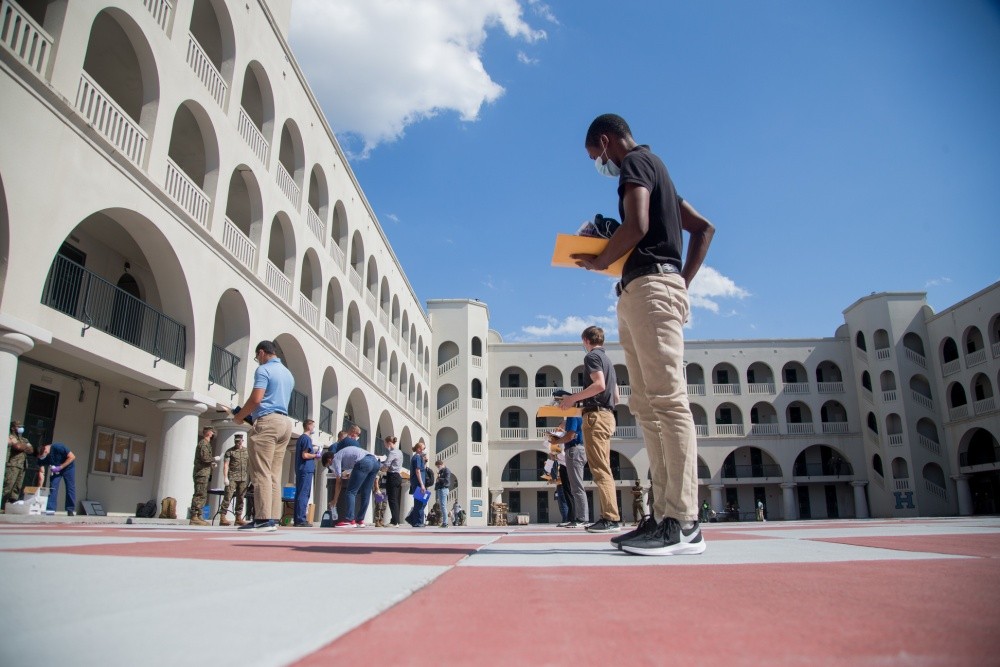 The USMC operation on campus concluded at the end of July as the college was preparing for the return of the South Carolina Corps of Cadets.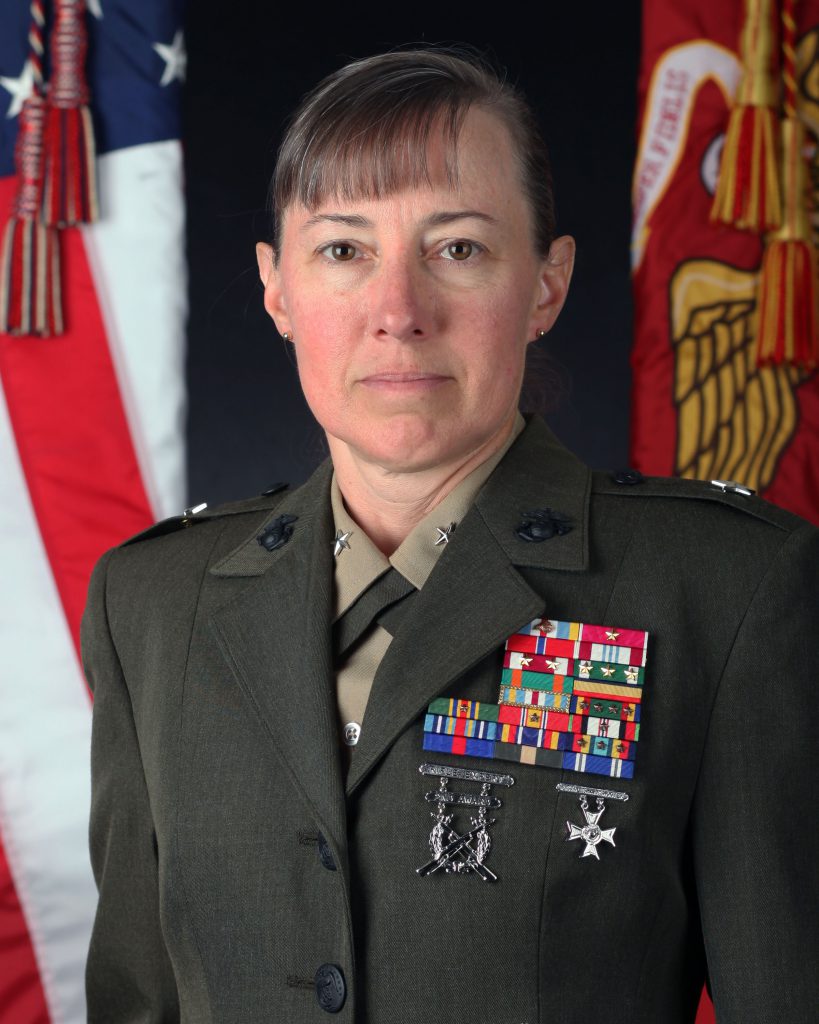 The Citadel President, retired Marine Gen. Glenn M. Walters, who served as the 34th Assistant Commandant of the Marine Corps before joining his alma mater as president, received a letter of thanks, post mission. It was sent by Brig. Gen. Julie L. Nethercot, Commanding General, Marine Corps Recruit Depot, Eastern Recruiting Region, Parris Island.
Rest assured, ma'am, it was a honor and a privilege for The Citadel to support the USMC mission.
The Citadel and Gen. Walters,

On behalf of the Marine Corps Recruit Depot Parris Island and the Eastern Recruiting region, please accept my congratulations on a job well done. Our support agreement allowed the Marine Corps to provide critically important safety measures for incoming Marine recruits in order to continue our mission of transforming the finest young Americans into Marines. The agreement we formed and executed over these past several months in the fight against the harms of the COVID-19 pandemic has forged new ground for both our organizations.

In these unprecedented time, the capabilities of your facilities and the professionalism and results from your staff topped every expectation. Our institutions share the essential mission of transforming young individuals and sending them out with integrity to make a difference in the world. perhaps due in part to the numerous shared standard and principles of our organizations, as well as a consequence of your willingness to share your campus with us, The Citadel's performance stands as a model of innovation and cooperative efforts between federal and state organizations.

We wish you and the South Carolina Corps of Cadets fair winds and following seas as you begin a new academic year this fall, particularly in the face of current challenges.

Your excellence in support of the Eastern Recruiting Region and Marine Corps Depot Parris Island is appreciated deeply and will be long remembered.

Brig. Gen. Julie L. Nethercot, Commanding General, Marine Corps Recruit Depot, Eastern Recruiting Region, Parris Island, South Carolina on July 31, 2020