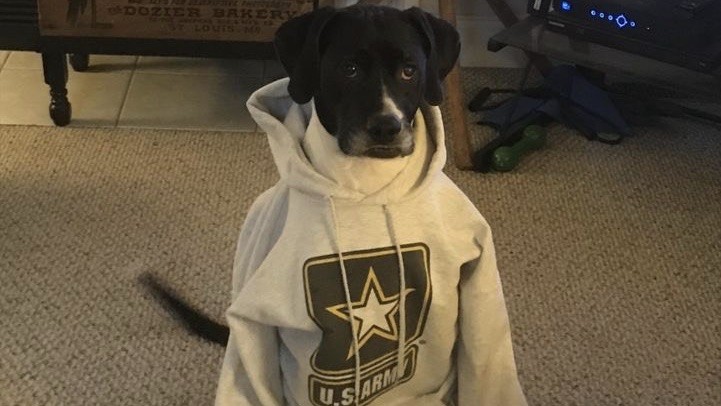 By Ruby Bolden, Regimental Public Affairs NCO
Each semester during finals, cadets can soothe their study jitters by playing with dogs brought to campus for the Daniel Library's Doggy Day. It's always a welcome break from exam stress.
This time around – cadets are with their pets, sheltering from COVID-19 at home. Here are some photos they sent to share with the campus community.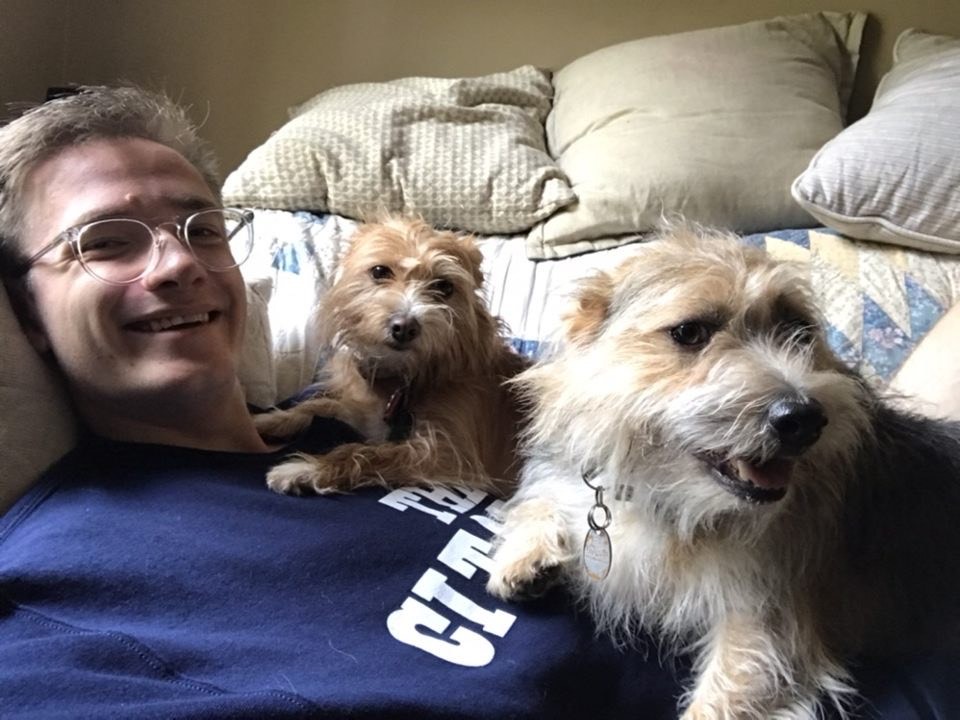 James Gorospe at home in Rock Hill, South Carolina with his pups Ginger and Hamilton. James is a Romeo Company Computer Science Major.
Zachary Henriquez with his iguana, Truck, in Staten Island, New York. He is an Exercise Science major from F-Troop.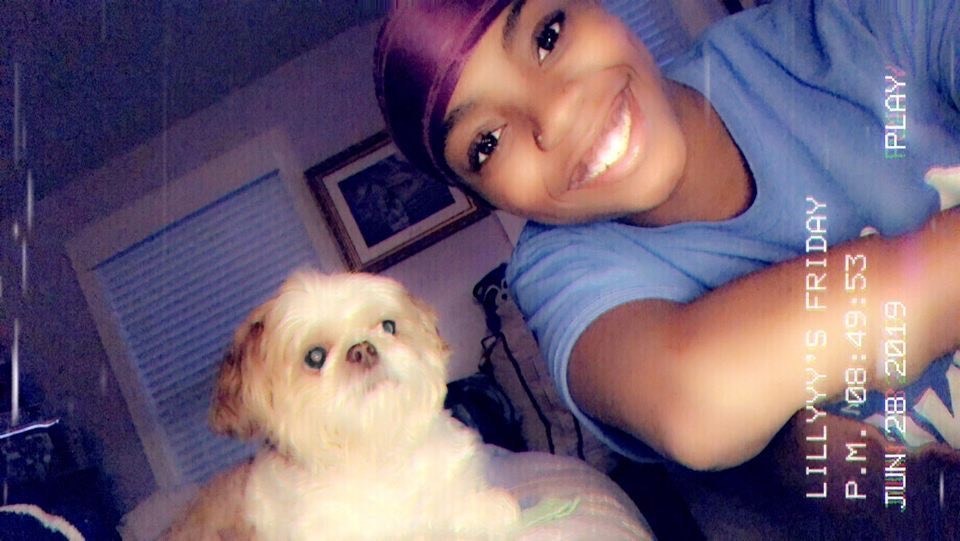 Lilly Jones in Summerville, South Carolina, with her pal Franklin. Lilly is an Oscar Company Psychology major.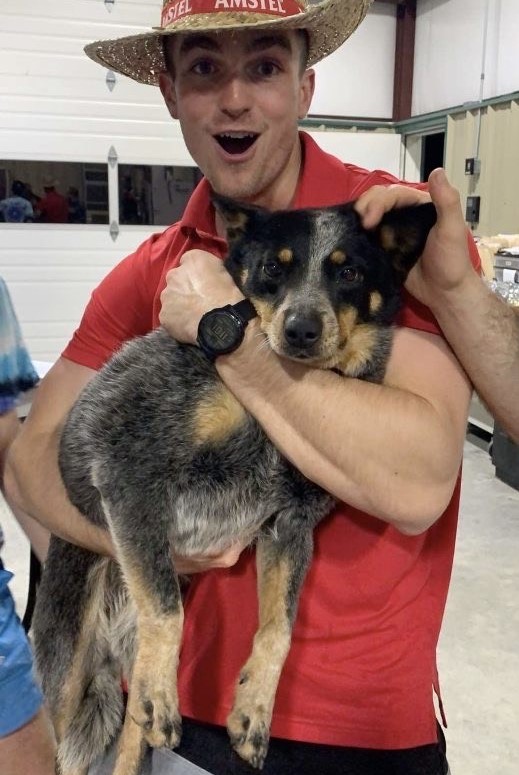 Ben Snyder, hanging out with Molly. (Photo taken in Iva, South Carolina). Ben is Regimental Commander, and a Business Administration major.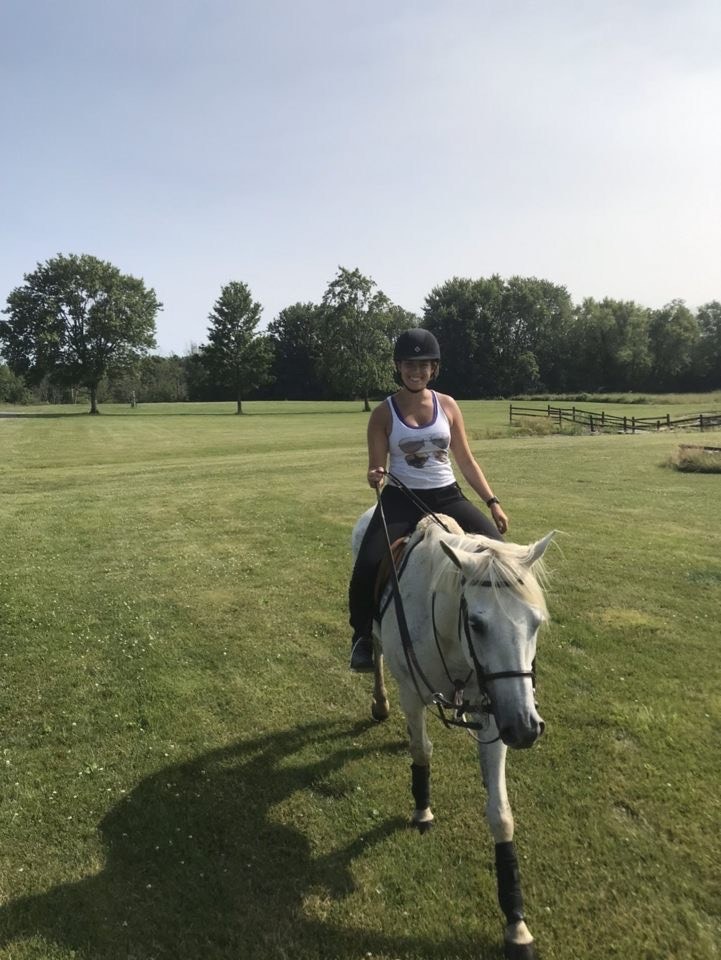 Lauren Sordo at home in Orchard Park, New York, with Krystal the horse. Lauren is a Biology major in Lima Company.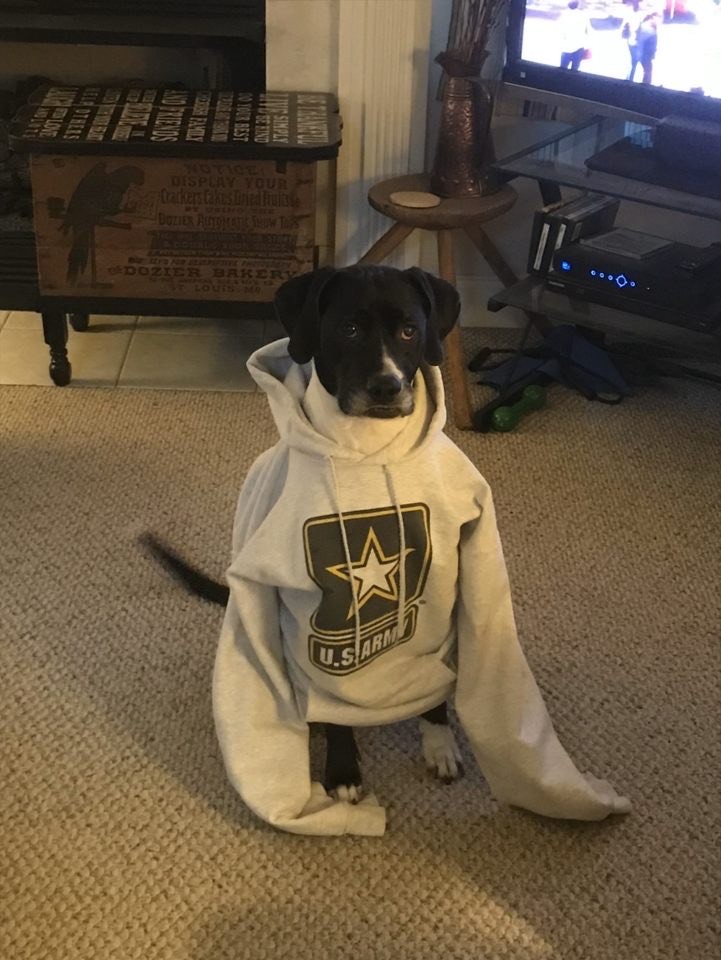 Gabe Wilkening's dog Abby ready to commission in Summerville, South Carolina. Gabe is a Computer Science major in Romeo.