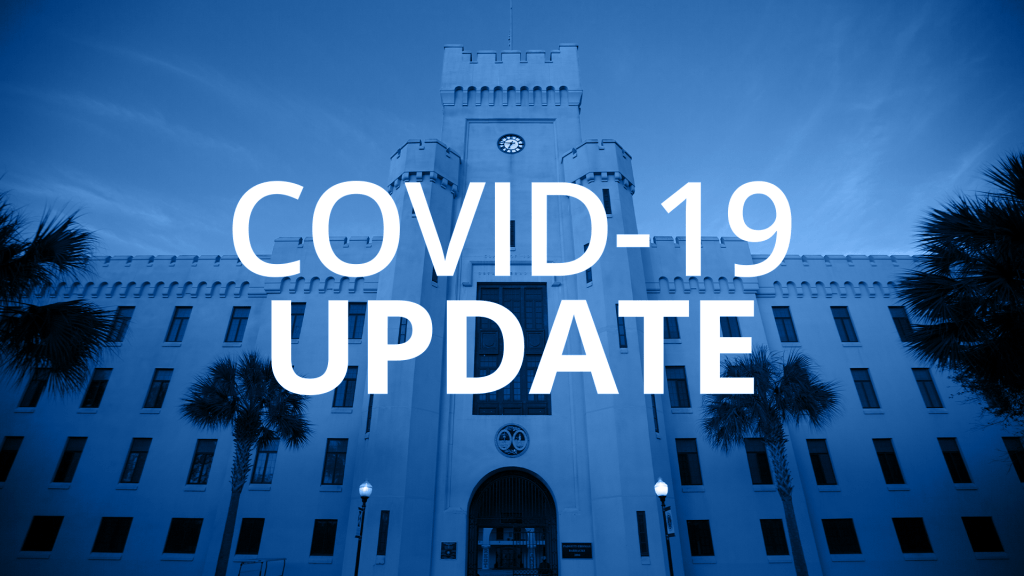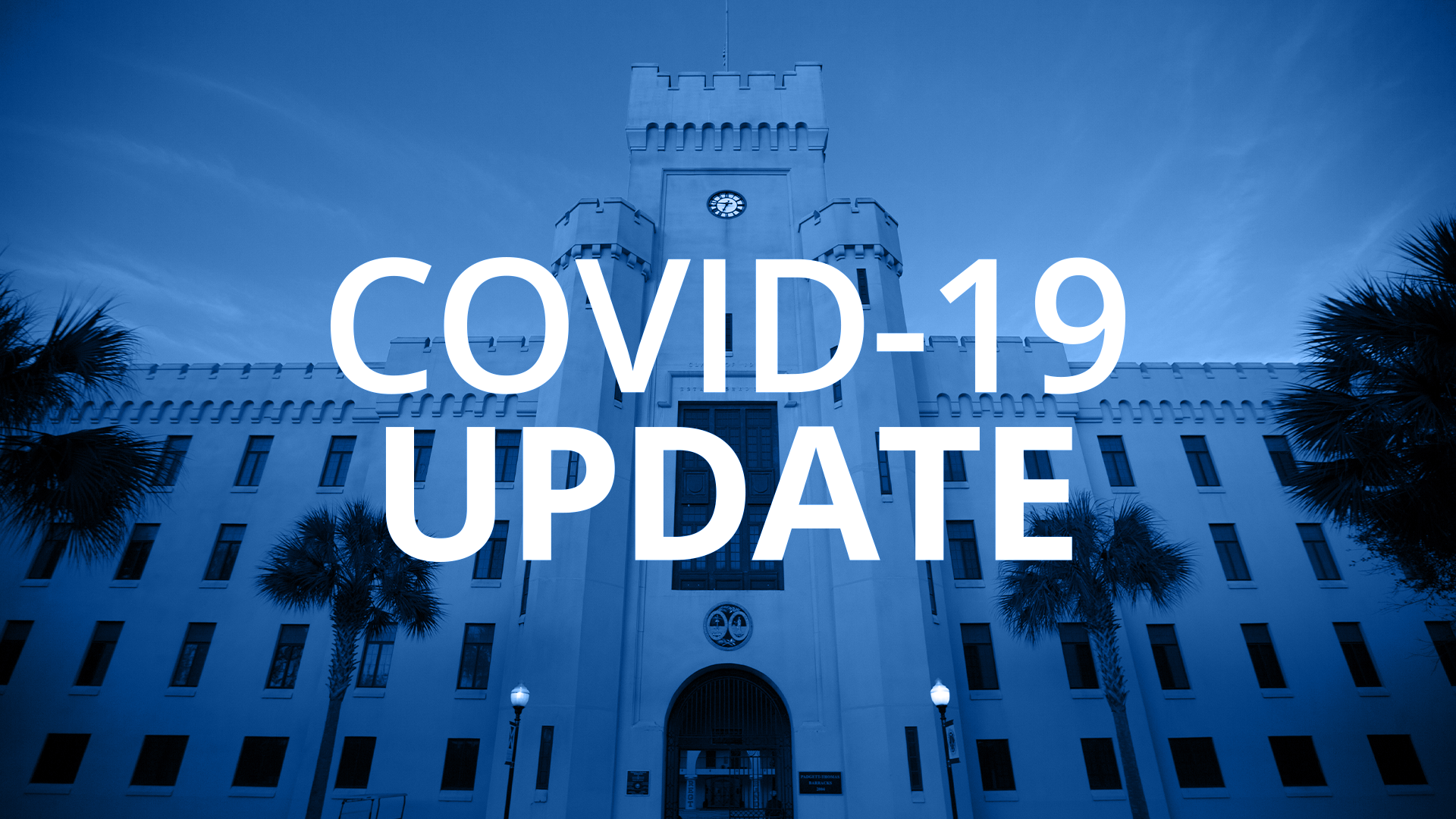 Citadel family,
As The Citadel's staff continues responding to the spread of COVID-19, we have made the decision to move all classes to online instruction beginning March 23, and we are preparing to extend the service until it is no longer needed. This includes all undergraduate and graduate courses currently offered on campus. Faculty continue preparing to offer online instruction, and they will reach out to cadets and students by 9 p.m. March 22 with information about the completion of coursework. The transition to online instruction is a significant undertaking, and we will be testing the resiliency of our online infrastructure as we modify operations. Please report any problems through your instructors, be flexible and do not get frustrated. We are committed to ensuring that cadets and students can complete the semester.
A limited number of Citadel employees will be making arrangements on campus and maintaining essential services and functions. Those employees who are designated as essential or otherwise necessary to perform the functions of the college have been notified by their supervisors in accordance with direction from the governor of South Carolina. We may need to call additional employees to assist in the preparations in the days ahead, but the intent will be to keep employee presence on campus to the minimum required to perform our mission. Budd Group continues providing cleaning services on campus to assure appropriate working conditions for the limited employees who must be here.
Until further notice, all employees not working on campus (both permanent and temporary) are to work remotely. The Citadel's leadership team is encouraging all departments to be flexible and creative as they set conditions to allow employees to work remotely. Employees who have jobs/assignments that do not normally lend themselves to working remotely should work with their direct supervisor on a telecommuting plan; this work plan may include online training (such as our EAP and PageUp modules), document processing, or performance of other project-based, meaningful work. Employees may come to campus to retrieve files, pick up technology or gather materials in order to work remotely. However, in accordance with public health directives at the federal and state level, we ask that they limit their time on campus to the minimum required to set conditions for remote work. These are unprecedented times, and solutions to best serve our employees may need to be creative. Some employees may be asked to complete tasks that are outside their normal scope of work or outside their home division or department.
Employees who have any special considerations or concerns may contact HR. The Citadel takes employee health very seriously, and supervisors are advised to accommodate employees who have health, childcare or other concerns about coming onto campus. All employees may contact HR at hr@citadel.edu or their supervisor with questions or concerns.
We will continue to provide updates on The Citadel Today website, through email, the college's social media platforms and as appropriate, the Bulldog Alert system.