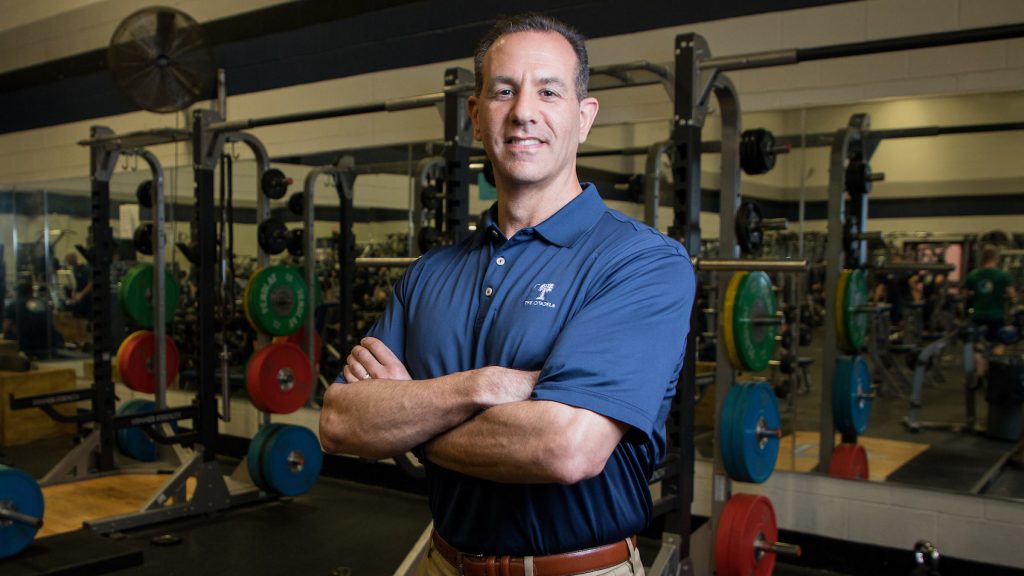 Fitness is one of the four pillars of The Citadel. Mandatory physical training is a regular part of cadet life when on campus. Now, with cadets and much of the nation at home due to the pandemic, physical activity becomes a challenge in mindfulness for people at all levels of fitness.
The head of The Citadel Center for Performance, Readiness, Resiliency, and Recovery (CPR3) suggests four simple simple things to keep the body and mind healthy while staying sheltered during COVID-19.
Health and Human Performance professor and researcher, Dan Bornstein, Ph.D., discusses the benefits of remaining physically active, and demonstrates some simple exercises in the following videos.
"However we choose to do it, every person of any age who is not ill needs to just keep moving to be physically and mentally fit during this time of being cloistered in our homes," said Bornstein. "Maintaining a physically active lifestyle, even with moderately intensive exercise, assists with anxiety management and immunity, in addition to the many other benefits like improving focus and avoiding weigh gain."
Tip 1 Staying Active
Tip 2 Aerobics
Tip 3 Muscle Strengthening, Upper Body
Tip 4 Upper Body Strength, Lower Body
Through his work on The Citadel campus with CPR3, Bornstein works to improve the safety and security of the state and the nation, by improving the fitness and health of its people, especially military recruits and first responders.
For more information about the CPR3 research underway, visit this site. For more information about The Citadel Health and Human Performance degrees and programs, visit the website, email hhp@citadel.edu or call (843) 953-5060.