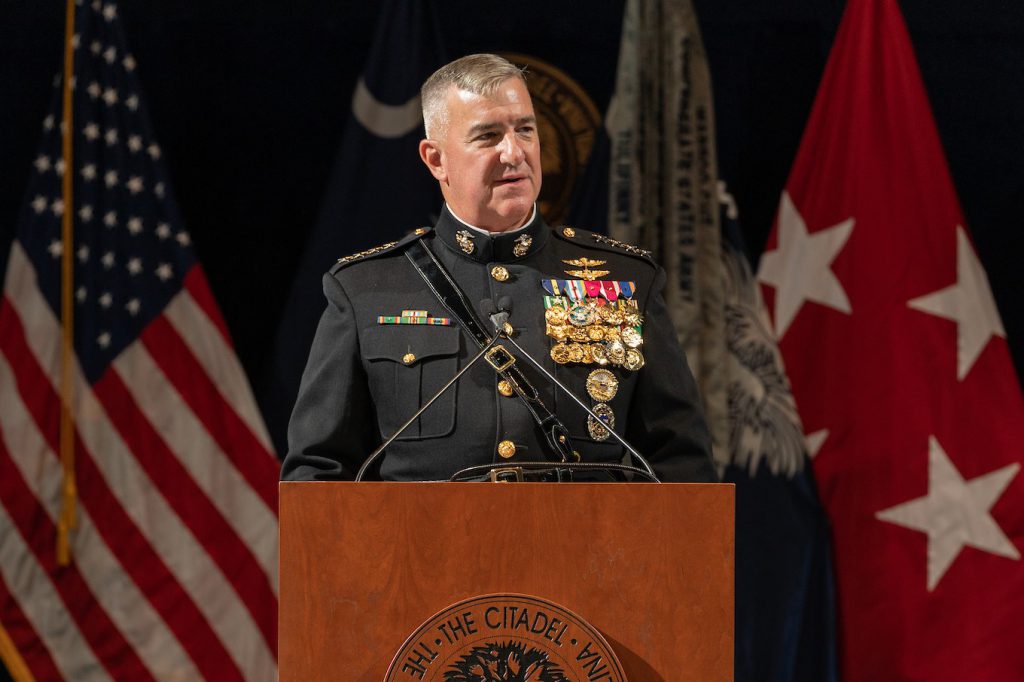 Citadel Family:
Greetings. I hope this finds you and your families well.

I write today to update you on the college's plans to celebrate Commencement.
The South Carolina Corps of Cadets, Veteran Students, students in our Transfer Program and Citadel Graduate College have worked hard to complete their studies. They have my commitment The Citadel will celebrate this achievement with them.
I mentioned these plans in a virtual town hall event last week. I'm pleased to now provide more insight and detail:
We will conduct virtual commencement exercises 9 May 2020.
The Corps of Cadets commencement will start at 1 p.m. EST, with CGC commencement at 3 p.m. EST. The virtual commencement will be broadcast on The Citadel's Facebook and YouTube sites. Anyone can tune in, including those not normally active on these sites.
Both graduation speakers, General Joseph Dunford USMC (Retired) for the South Carolina Corps of Cadets, and Mr. Andy Warlick '79 for CGC, agreed to participate.
The ceremonies will include traditional speakers and awards common to previous Commencements.
We invite every cadet and student to submit a photo, along with written and video messages to appear on a commemorative virtual commencement website, allowing each to thank loved ones supporting you and offer congratulations to classmates.
Cadets and students will receive an email from the Registrar Monday, 6 April 2020 with further instructions. These instructions will also appear on The Citadel Today newsroom.
After receiving these instructions on 6 April, submit follow on questions to commencement@citadel.edu
We would all prefer to have celebrated these commencements on campus, in person.
The uncertainty of when it will be possible to gather, and understanding many cadets and students may be unavailable for a future gathering due to military or public service make a virtual commencement in the spring the best option for our college.
We are committed to providing an opportunity for every cadet and student to return to campus, be honored at a special parade, and cross the stage to shake mine and/or the hand of your legacy presenter. I know many of you are keen to do this, and you have my word we will make it happen. We are tentatively planning to conduct these events September 18 and 19, as conditions permit. We will communicate more details in the days ahead.
Until then, continue to take care of yourselves and each other. Go Dogs!
Glenn M. Walters '79
General, USMC (Retired)
President, The Citadel