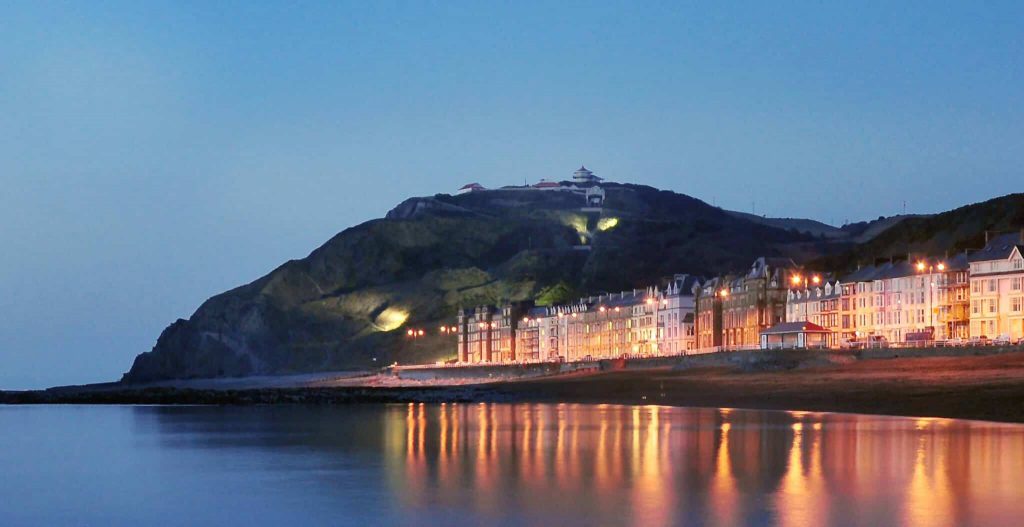 Photo above: Aberystwyth, Whales, one of The Citadel Global Scholars locations. Photo courtesy of VisitWhales.com.
As the spring 2021 semester and the coronavirus pandemic continue, The Citadel Office of Study Abroad is continually assessing summer and fall programs.
Here is an update from Zane Segle, Ph.D., director for The Citadel Study Abroad, International and Domestic Programs.
Summer 2021 Study Abroad
There are five planned, faculty-led summer study abroad programs for 2021. They include:
Estonia, led by Dr. Terry Mays, Ph.D.
France, led by Dr. Caroline Strobe, Ph.D.
Hungary, led by Dr. Sarah Imam, M.D.
Spain, Cadiz, led by Dr. Eloy Urroz, Ph.D.
Spain, Mallorca, led by Dr. Maria Jose Hellin-Garcia, Ph.D.

The programs are contingent upon Covid-19 travel restrictions which vary from country to country, as well as vaccinations for participants, and student interest.
Cadets and students interested in studying abroad through independent programs to Germany, Ireland, Italy, London or Japan are encouraged to contact The Citadel Office of Study Abroad at studyabroad@citadel.edu or for assistance with process navigation.
Fall 2021 study abroad with The Citadel Global Scholars Program
Thus far about 30 cadets are signed up for the college's four Citadel Global Scholars Program locations, and more are welcome to participate.
The Citadel Global Scholars Program is an initiative to make semesters abroad feasible for all cadets. The program offers cadets enrolled in nearly every academic major at The Citadel to spend a semester abroad, taking courses relevant to their majors, while paying nearly the same amount for all study abroad costs as they would pay for a semester of study on campus.
The locations include:
Athens, Greece
Rome, Italy;
Nicosia, Cyprus
Aberystwyth, Wales.
In addition, two cadets will be participating in the annual UK Parliament program.
Those interested in signing up for fall 2021 should contact the office by emailing studyabroad@citadel.edu, by going by the office at 202 Richardson Ave. in person, or by calling (843) 469-7817.
The Citadel in D.C. fall 2021 semester
Approximately 12 cadets and students will take part in this program. The focus of the experience is Intelligence and Security Studies, though other academic disciplines are welcome. The program provides academic and internship credit.
Those interested in this program should contact Dr. Segle at seglez1@citadel.edu.