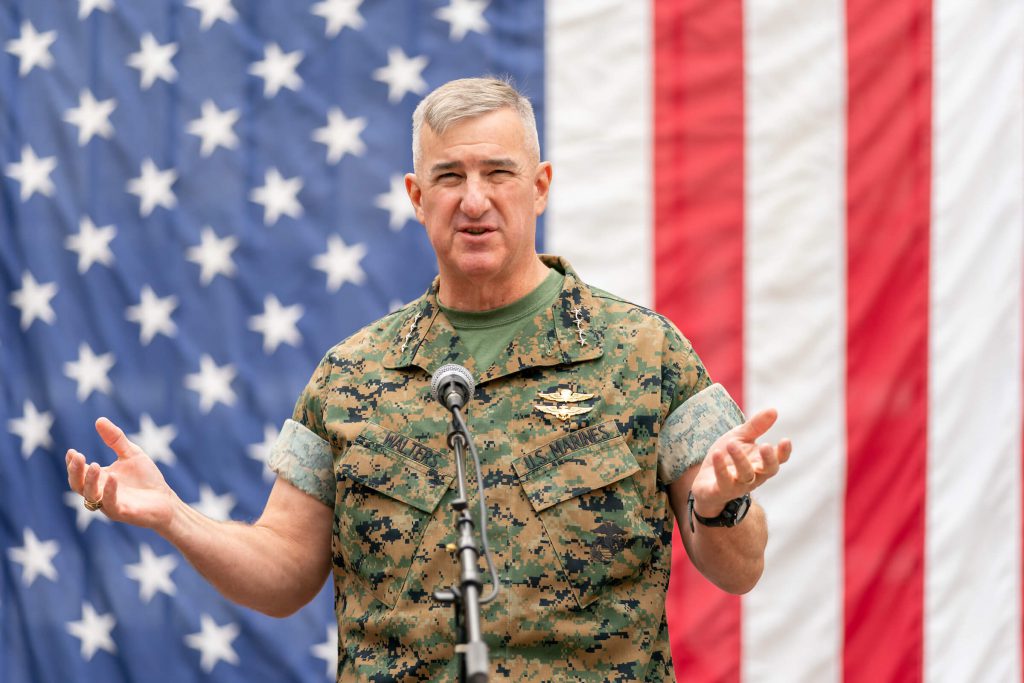 Citadel Family, Happy New Year! I hope this finds everyone well after an enjoyable holiday.
I am proud of all we accomplished as a community first semester, coming together and taking care of each other to complete the semester on campus. It is a significant achievement—it reflects who we are as an institution, and I hope you are proud too.
As we move forward, it's important we share a common understanding of the national situation. While we are encouraged by the rapid development of COVID-19 vaccines, there is a long way to go before we can declare victory. Unfortunately, the pandemic intensified significantly over the holidays, both locally and nationally, setting records for new cases and hospitalizations. We must rededicate ourselves to the effective measures taken last semester, and continue to adapt and overcome the challenges posed by the pandemic.
In July and August, we established a baseline of health and safety among our campus population. We conducted testing, identified people who were COVID positive and their close contacts, and quarantined where needed.  We developed, implemented, and refined protocols to limit the virus. We learned critical lessons for this coming term, and we will continue to closely monitor our campus community and make refinements as circumstances dictate.
I am confident we can do this together!
We've begun testing for faculty and staff so anyone impacted can quarantine before classes begin. When cadets return, they will be tested immediately, and remain on campus for a period to establish a safe, healthy environment for the Corps. Their close living quarters dictate we start strong, since we can expect several were exposed to the virus over the holidays and may be asymptomatic carriers. We strongly encourage students, employees, and contractors to take advantage of free testing on campus, and those efforts are ongoing.
In addition, we will temporarily limit visitors to campus during this period to those with official business, and we will cancel or restrict public attendance at non-essential events from January 13 to 29. This is a new measure and not one we take lightly.  We are proud of our campus, love visitors, and hosting events. Establishing a baseline of health and safety on campus has proven a winning strategy and the recent surge makes this measure appropriate.
We ask everyone to spread the word and comply with these important temporary safety measures.
We all are suffering from COVID lifestyle fatigue to varying degrees, but the end of this pandemic is near. Vaccinations have begun for healthcare workers, and we will do everything we can to plan and position our campus community to get everyone vaccinated as expeditiously as possible.
Like you, I look forward to the day when we begin rolling back these measures impacting life at The Citadel. It will happen, and we will celebrate our achievements together.
Semper Fi and Go Dogs!
Glenn M. Walters '79
General, USMC (Retired)
President of The Citadel