Information and actions being taken related to COVID-19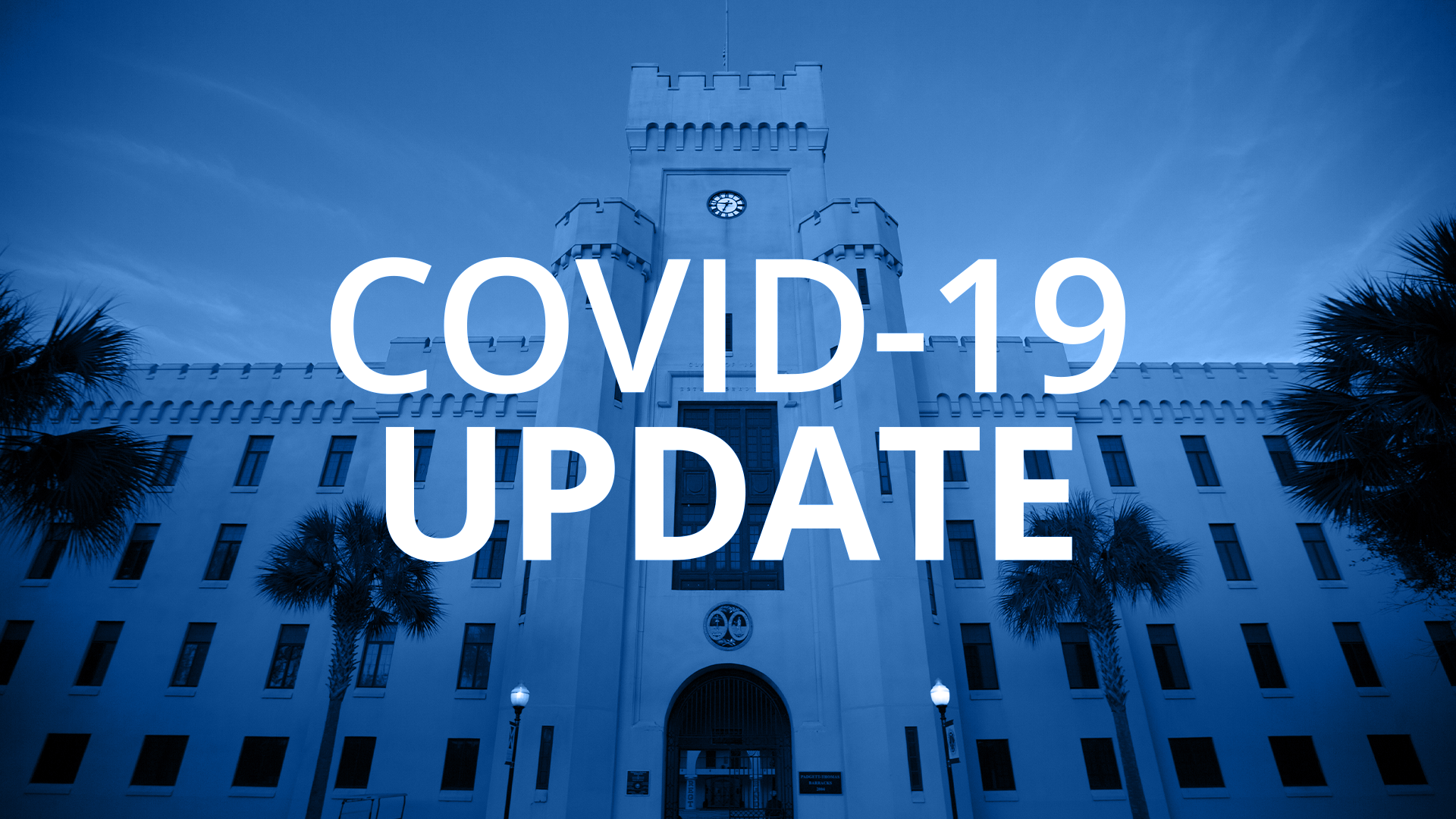 Campus Status
| Active cases since March 15, 2020 | |
| --- | --- |
| Currently active | 39 |
| Number recovered | 424 |
| Total | 463 |
| Status | Active | Q and I* |
| --- | --- | --- |
| Cadet – campus | 37 | 57 |
| Cadet – home | 1 | 1 |
| Non-cadet student | 0 | 1 |
| Faculty and staff | 1 | 1 |
*Quarantine and isolation (Q and I) numbers include active and close contact cases
Current as of April 16, 3:25 p.m.
Note new "close contact" guidelines (posted October 23, 2020)
The CDC recently updated its guidance on what constitutes a "close contact." Specifically, a close contact is someone who was within 6 feet of an infected person for a cumulative total of 15 minutes or more over a 24-hour period (including individual exposures added together over that time period) starting from 2 days before illness onset (or, for asymptomatic patients, 2 days prior to test specimen collection) until the time the patient is isolated.
The college's contact tracing team will be using this new guidance to assess the requirement to place individuals in quarantine or isolation. It is possible that this refined guidance may increase the number of campus community members who are placed in quarantine or isolation.
The Citadel will continue to closely monitor and care for those impacted by the virus.
Campus Operations
Everyone on campus must wear a face mask at all times and adhere to social distancing outlines to limit population density on campus and in classrooms. An expert sanitation company, the Budd Group, is disinfecting facilities daily, or more frequently for the highest traffic areas.
Updates on pandemic-driven adjustments can be seen on the right of this page, posted by date. The COVID-19 Case Tracker on this page will be updated daily, as needed, Monday – Friday, unless campus is closed for a holiday or furlough period.
Successful operations during COVID-19 require the cooperation of everyone on campus. Everyone has a duty to protect themselves and others from the virus.
Read the Commandant's special guidance for cadets here.
Have a question?
Frequently asked questions (FAQ) can be found at this link. The FAQ section is updated as needed.
Members of The Citadel community who would like to submit a question about campus operations or updates related to COVID-19 are encouraged to use the form at this link. Someone will get back to you as soon as possible.