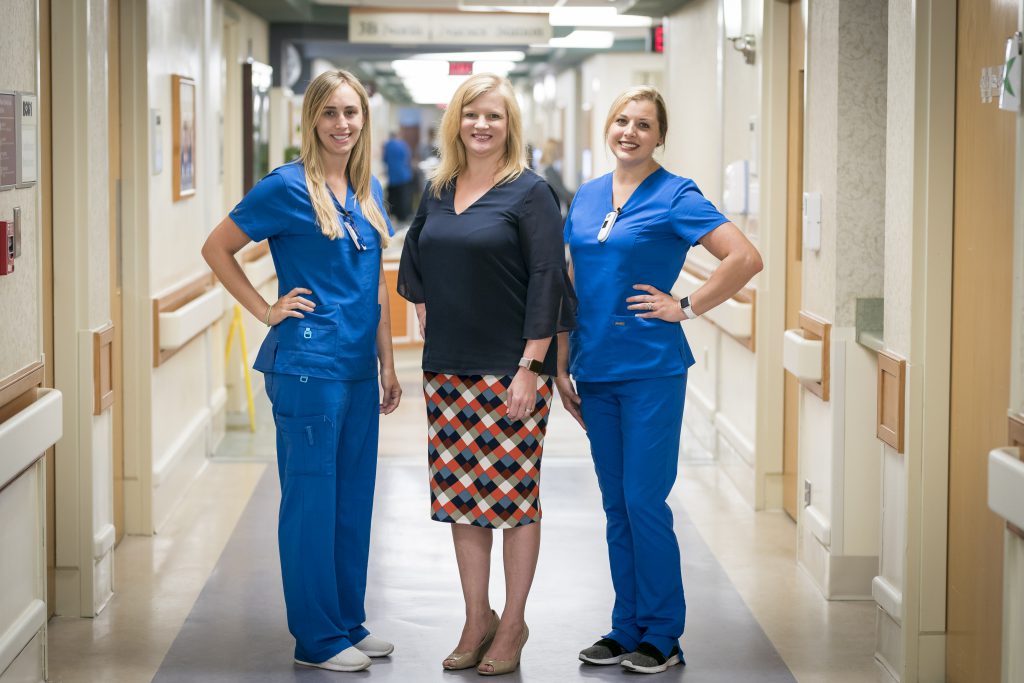 Perhaps you've always wanted to be a registered nurse, but life got in the way. Perhaps you embarked on some other path, but now realize the appeal of a profession that combines science and caring. Or perhaps you just never thought you could handle the course load required to become a nurse.
Here is some great news for you: The Citadel offers a new evening bachelor's degree nursing program that caters to adult learners with college credits who are returning for their nursing degree. The program focuses on helping students graduate quickly, and get into a job market begging for baccalaureate-prepared nurses.
Dr. Amelia Joseph, nurse administrator for the Swain Department of Nursing at The Citadel, says the program, now starting its second year, is the only evening BSN (Bachelor of Science in Nursing) program in the Lowcountry. Here are six reasons the program might fit your career goals.
1. It's Not Too Fast, But Not Too Slow
While there are some accelerated BSN programs that can get incoming students to graduation in 18 months, they can monopolize your life — making it very difficult for anyone with a job or children to finish. "The benefit of The Citadel evening BSN program is that we cater to the adult learner who would like to become a nurse, but also has other life responsibilities," Dr. Joseph says. The Citadel's evening BSN program takes five semesters — fast enough to feel like graduation is near, but slow enough that you can still work a job and care for your kids.
2. It's Highly Personalized
The next two graduating classes at The Citadel's evening BSN program have 35 students combined made up entirely of adult learners. The program is known for small classes that provide students with individualized attention.
3. There's a Job Waiting for You
As Baby Boomers retire, the nursing profession is facing an outflow of talent. And with so many more older Americans needing health care, that gap isn't being filled as quickly as the marketplace demands. The end result is a growing shortage of nurses, one that allows today's graduates to choose the opportunities that best suit them.
4. Degreed Nurses Make a Difference
Research has demonstrated that healthcare outcomes are better when RNs with bachelor's degrees are on the job. Their academic grounding in general education courses, science and human relations, combined with their clinical experience, produces a superior health care provider.
5. It's The Citadel!
Ranked the #1 Public College in the South for seven consecutive years, The Citadel offers a degree with an outstanding national reputation. In only its second year, the evening nursing program is already on its way to national accreditation. The Citadel's evening program is designed to provide adult learners an outstanding academic program to achieve their professional goals and meet the needs of our Lowcountry community.
6. You Can Do It
You'll need to have some general education and science prerequisites. But once those are fulfilled, The Citadel's evening BSN program is tailor-made for adults like you. With students ranging in age from 20 to the mid-40s, staff and faculty are dedicated to guiding students through the college experience. "Sometimes people need a little help, because navigating the whole college system is complicated," Dr. Joseph says.
---
If you have the head and the heart for nursing and are finally ready to pursue it, The Citadel can help. Contact the Swain Department of Nursing at 843-953-1852, or visit the evening BSN website for more information.