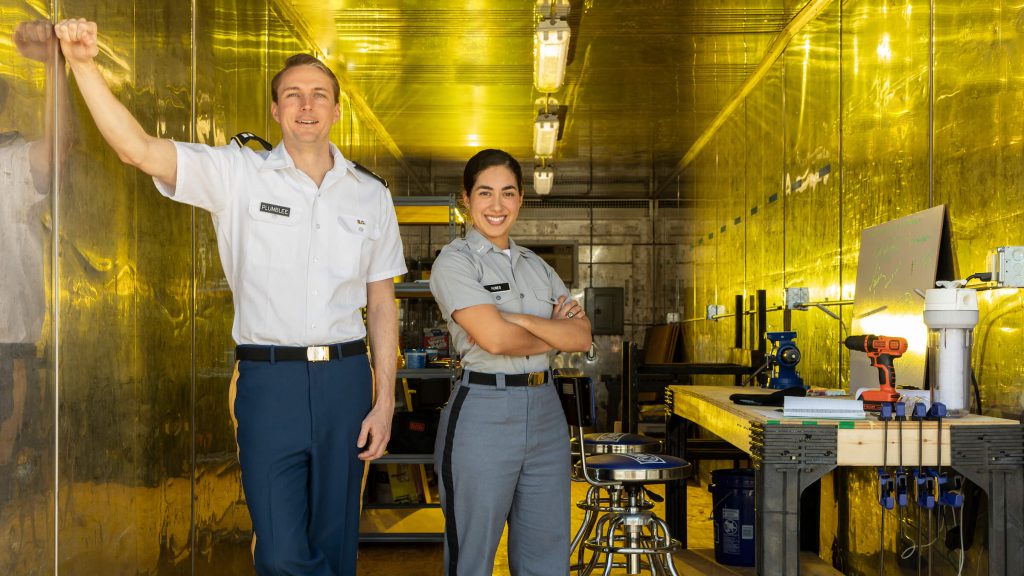 Citadel Humanitarian Club challenges cadets to create innovative solutions under unique constraints
As seen in The President's Report 2018
Imagine being in rural Haiti on a mountainside dirt road at the end of the wet season when everything is green and lush, and the jeep you're in gets irretrievably stuck in a mud pit. Imagine that there is no cell phone service, and you have three students in your care who have traveled with you to collect data for water treatment systems and other infrastructure-related projects.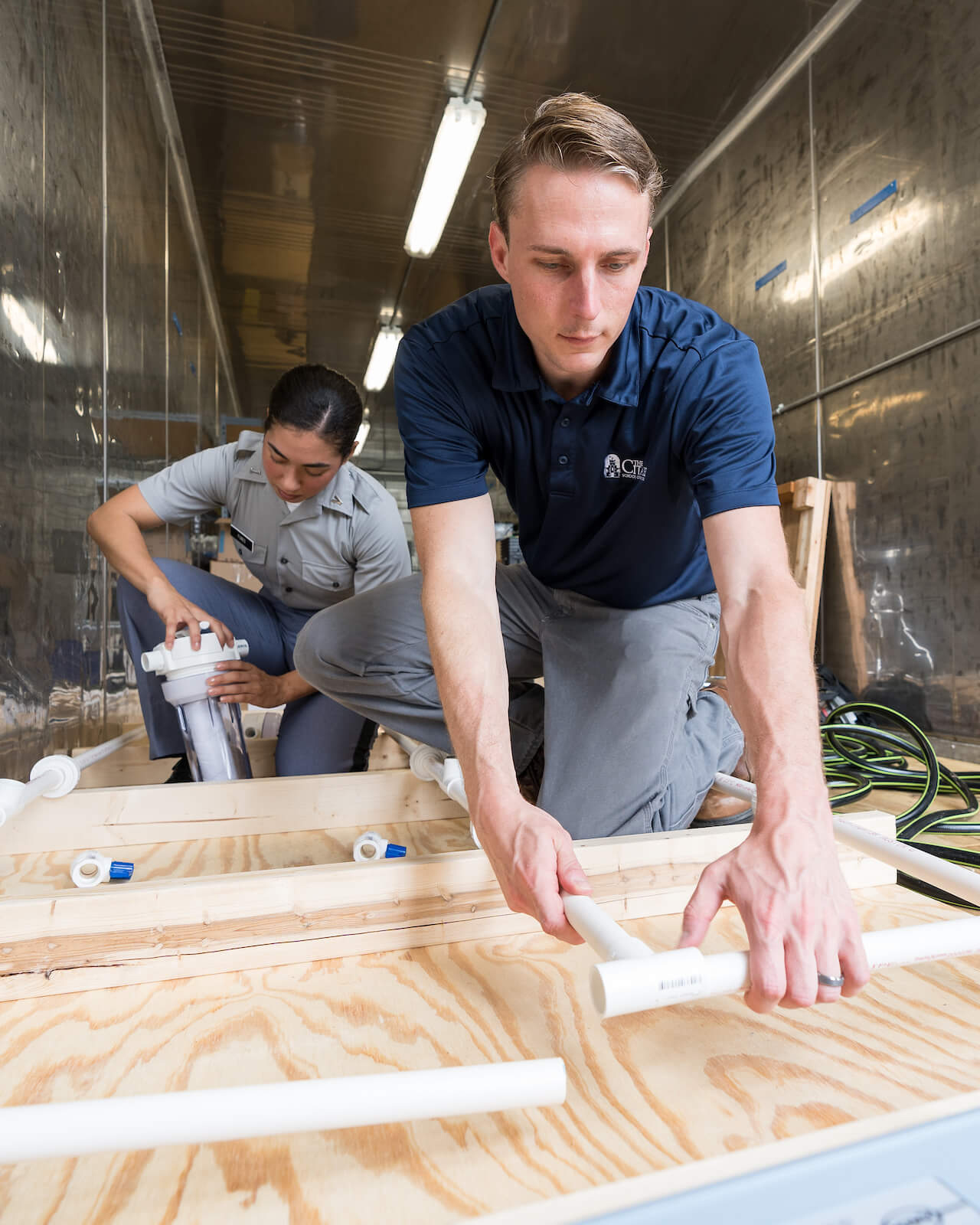 It's all in a day's work for Capt. Jeff Plumblee, Ph.D., who teaches project management in the School of Engineering and serves as the faculty advisor of the Humanitarian Development (HD) Club, which formed last fall. The Haiti trip was part of a partnership with the Clemson Engineers for Developing Countries—a group Plumblee founded as a graduate student to develop sustainable solutions to improve living conditions in rural Haitian communities.
For HD Club president Cadet Kayla Funes, the trip was an eye-opening adventure.
"My family is from Honduras, so I thought I knew what to expect, but Haiti is another animal," said Funes. "The people have been through so much with earthquakes, hurricanes, political conflict and poor living conditions."
To prepare club members for the humanitarian service, Plumblee created a lab in a shipping container on campus.
"There's nothing fancy," said Plumblee. "If something breaks when you're in Haiti or another developing country, you need to be able to fix it. The lab is outfitted with only the most basic power tools and equipment that you will find available in these countries."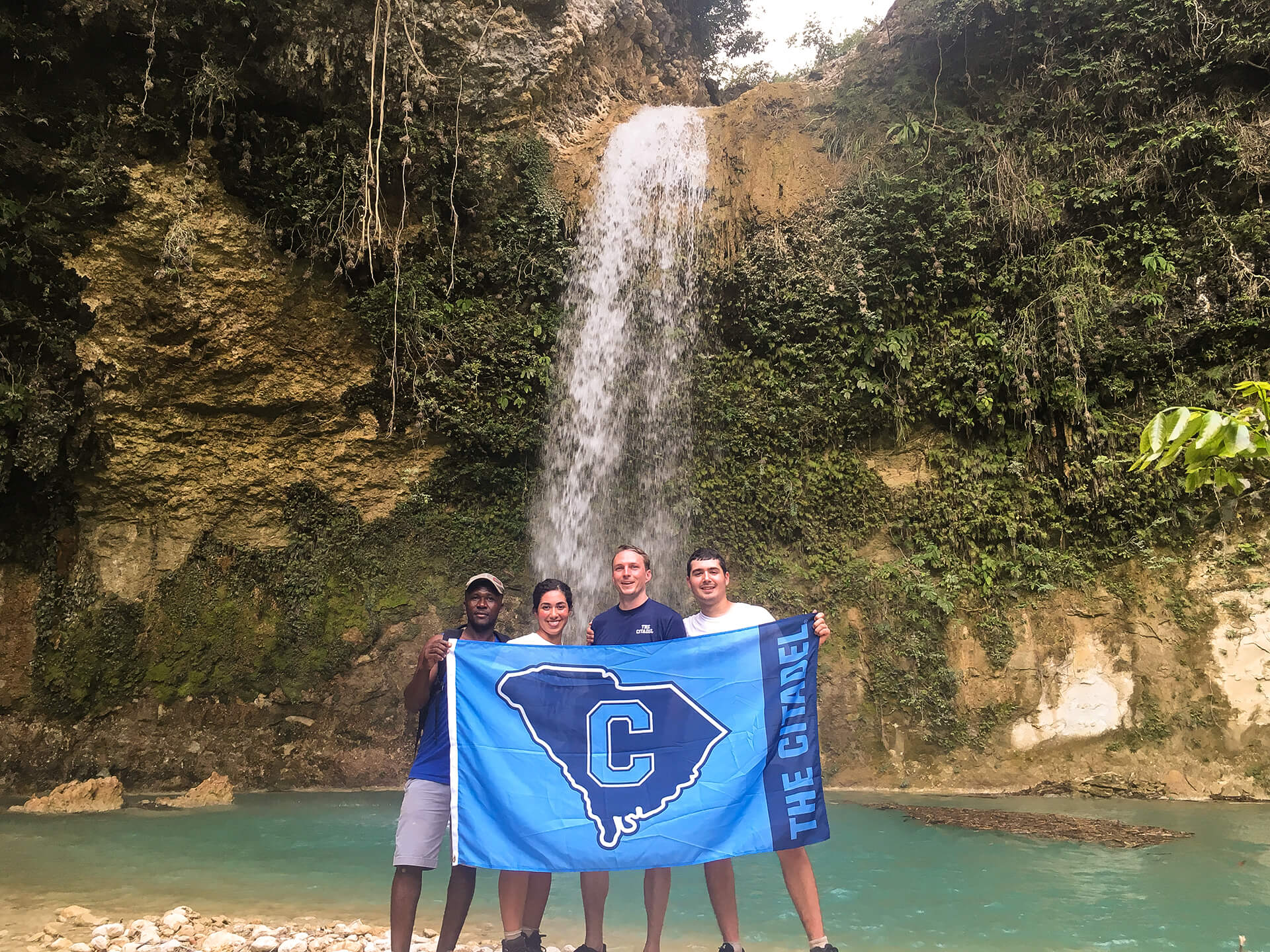 The Haiti trip is just one of many opportunities available to cadets in the growing academic environment of service and experiential learning.
"Working in resource-constrained environments in the developing world is great for our students," said Plumblee. "This form of experiential learning provides our cadets the opportunity to practically apply what they're learning in the classroom, forces them to create innovative solutions under unique constraints, and drives personal growth and understanding of different cultures and perspectives."